This summer's biggest news is unfolding in the background. James Stewart is part of an ongoing anti-doping trial that could have huge reverberations for his career and the sport. The very best rider in the game today, current supercross and motocross champion Ryan Villopoto, could be planning retirement. It's not completely out of sorts to think Anaheim 1 could be without both of these superstars, a huge and sudden changing of the guard as we've seen in twenty years—if not ever.
We've hit one of those strange spots in professional sports where the biggest news will break away from the actual field of play. Stewart's fate will be decided by the World Anti-Doping Agency and the FIM, and Villopoto's is in his own mind and heart—surely both scenarios getting an assist from some lawyers. In the meantime we wait, feeling like this process is taking an agonizing amount of time, but also knowing we'll have answers by the time the gate drops in January, which isn't that far off considering how massive the impact could be.
Since that stuff is simmering in the background, the biggest stories on the track involve three young riders. Eli Tomac rolled 'em at Millville. Ken Roczen, the 450 points leader, finally showed a flaw by dropping off the podium for the first time all summer (merely a fourth, not a disaster but rough by his recent standards). And over in Europe, Jeffrey Herlings just broke his femur, which means perhaps the most dominant season ever logged in any season (besides, maybe, his previous season. And, yes, we know Ricky Carmichael and James Stewart have perfect seasons on their resume, but Herlings' leads in these motos are just insane) might end up without a title.
This is all big buzz.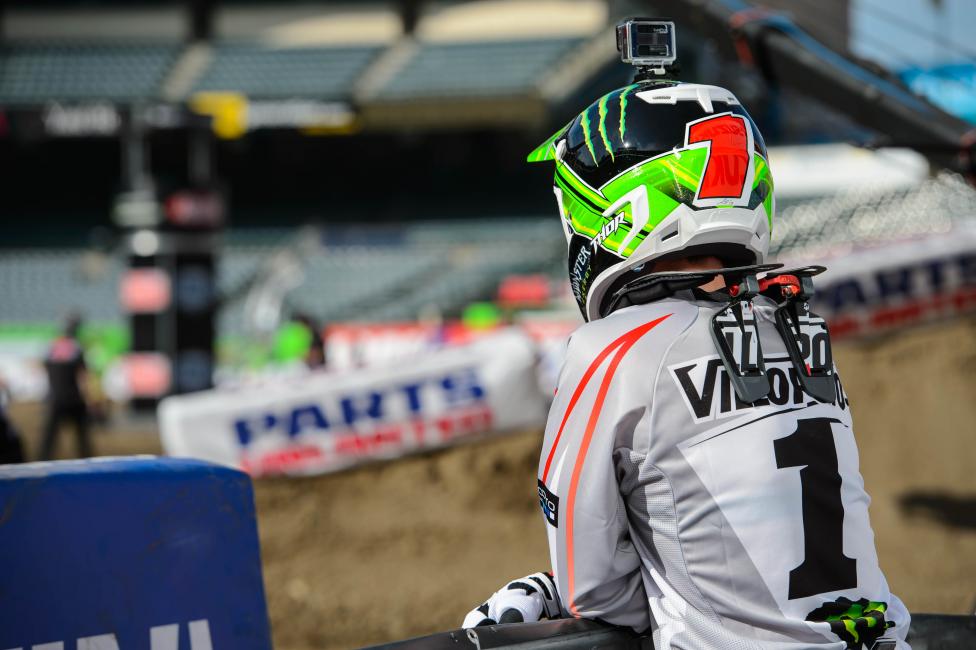 Can't deny that Roczen, Tomac, and Herlings are now the headliners. When news on RV and Stew break, the veteran names will gobble the spotlight again. Same if something big happens involving Chad Reed or Tony Cairoli. For now the kids are the ones to beat, and it's all happened so quickly. Over here, Villopoto, Reed, and Stewart all enjoyed moments of huge hype as recently as this season in supercross. Reed's double Anaheim victories were all-time memories. Stewart's renaissance brought back the hype. Villopoto knocked off a record-tying fourth-straight Monster Energy Supercross title. Now we're just a few months removed, and none are relevant in an on-track context. Maybe next year? Maybe. In the meantime, it's clear the kids are no longer side acts—no longer "next." They're now.
This was supposed to happen anyway. Carmichael himself said it when I interviewed him on the eve of Anaheim 1 in 2013. He talked about how strong Villopoto would be, how he expected Ryan Dungey to win races, how he wanted to see Chad Reed back up there, and how James Stewart was in a must-win situation. RC was rolling out his Road to Supercross part of Amsoil Arenacross, but he knew for the more immediate future, the future was close.
"I think in the next few years you're going to see the tides change," he said.
Well, it's not a surprise who is doing it. Tomac, Roczen, and Herlings were already motocross royalty, as they were discovered and winning at such young ages. Tomac came in with famous "gnarly" lineage from his dad, and then started reeling off Loretta's titles. But Eli's parents wanted to play the long game, and instead of pushing their son to the max to score more minicyle wins, they backed his program down just a tad and saved his best days for the pro ranks. Already one of the best of his age group, Eli found another gear when he hit big bikes with the GEICO Honda team. He just crushed dudes in his final B class tour, and the GEICO team soon had no choice but to push him into the pros early. He did fine—he won the freaking race.
It hasn't been all roses for Tomac, as the expectations set up by that first pro victory shrouded his results for the next year. I expected him to come out and kill the 2011 250 Nationals, but he took a beating—just like everyone else in the field—from the Monster/Pro Circuit boys. By 2012 he was back up front, winning a supercross championship and winning more Nationals, and then he landed the 250 National Championship in 2013. What we've learned is that when Tomac is on his game, he's about as fast and fierce as it gets. It's only based on the impossible standards of previous small-bike stars—Carmichael, Stewart, Villopoto—that Tomac was a mystery at all. Those other guys managed to be nearly vice-free as soon as they entered the pros, and won more titles than they lost. That's an alien standard, and rarified air. This sport is difficult, the competition is fierce, and the variables many. Being the best every single time they line up for several years? That's tough. When Tomac is on, he's ridiculous fast. After Millville, we once again know this to be true.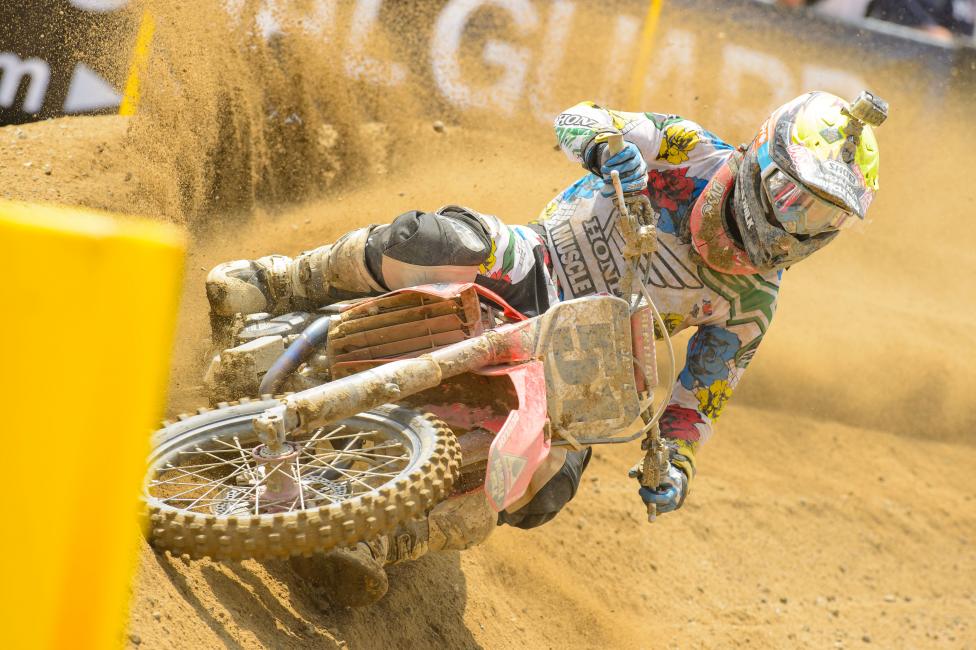 Roczen and Herlings share the same we-knew-this-was-coming story: they were winning GPs at age 15. They immediately rounded that talent into championship-level stuff, going 1-2 in the MX2 class in 2011. Roczen started moonlighting in supercross by then, while Herlings' assault on the GP record book was going into motion. It wasn't all perfect for them, either. Roczen had a few supercross missteps, and couldn't seal the deal on a MX National title. The talent was undeniable, though, and it was clear that, like Tomac, all the tools were there. Again, only by nearly unreachable standards of others has Kenny's foray in 250 Class here been anything but superb.
Herlings? The wins have come nearly uninterrupted, but there have also been interruptions off the track. He's become a polarizing guy, and it's pretty amazing how much hype anything we post about him gets, considering he's never even raced in the U.S. If he were here, the internet would have melted down—we avoided a Y2K catastrophe from Unadilla in a few weeks. However, even this week's news of him not being able to race there was huge. With his personality and his win record, the spotlight is hot and heavy on this kid at all times.
Sure would be cool to see Herlings challenge Cairoli though …. Right now Ryan Dungey is in a similar situation here, trying to hold the fort for the previous generation. You know, there was a time, just four years ago, when The Dunge burst onto the scene more quickly than expected. In his rookie 450 campaign, he emerged with both the supercross and motocross titles, while the likes of Villopoto, Reed, and Stewart became background noise due to injury. Sometimes change comes quickly. If you'd have asked anyone stateside or in Europe who would be "next" four years ago, chances are these guys would have been on the top of the list. The difference is that now next is becoming now, and a lot more quickly than we expected.