Glen Helen Raceway
San Bernardino

,

CA
Glen Helen
Lucas Oil AMA Pro Motocross Championship
A few weeks ago I realized that for all the action and drama we saw in Monster Energy Supercross, for the most part, all the riders just lived up to their usual standards. Was the Lucas Oil Pro Motocross opener really any different?
Well, it all seemed like a shocker considering, most of all, Jeremy Martin's thrashing of the 250 field. But perhaps some of the elements at play where to be expected—including the stuff we didn't expect.
The Yamaha Kids: Coming into the season, there weren't any totally safe bets in the 250 Class, because there were so many young kids and injury-rattled veterans about to battle. But as wide-open as this class was, no one was expecting Jeremy Martin and Cooper Webb to go 1-2 in both motos! Let's roll out some craziness on this:
- Star Racing Yamaha had never won a National overall before.
- Martin and Webb had never won an overall (okay, they were basically rookies last year, but still).
- Both had done okay in supercross but were not amazing.
- Yamaha hadn't won a 250F National since 2004.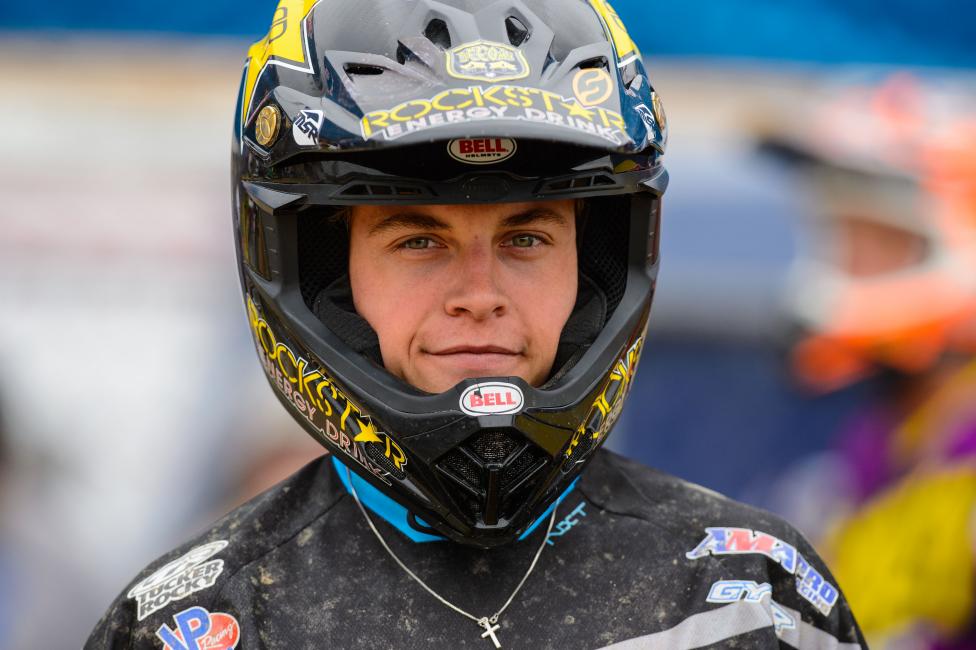 Craziness, right? Perhaps we should have dug deeper. Martin and Webb were at their best at the final SX, clearly a step better than any other race this year. Martin scored his first win in the East Region and Webb gave Dean Wilson all he could handle in the West Region final, but that got overshadowed by the title stuff. Plus, we thought Justin Bogle was cruising behind Martin to secure the East Region title that he already had. We really missed how strong the Yamaha boys looked.
Further, we might have really learned something here. Is it possible that the Yamaha reverse-cylinder design, which was known for creating solid horsepower even in the much-maligned 2010-2013 YZ450F, and is now being deployed on the YZ250F for the first time in 2014, created a power advantage in the power-is-everything 250 Nationals? Possibly.
Still, these are ridiculous arguments. There's no way even a redesigned bike or some solid rides in Vegas could portend Jeremy Martin launching a Carmichael/Stewart/Villopoto performance. Winning? Maybe. Winning by 20-plus seconds? No. To understand that, we need to couple the facts above with something else.
The Opener: Before we get too carried away, remember the opener is often not an indicator of how the real season will go. The same day at Hangtown that Eli Tomac won the first National he ever entered, Trey Canard faded from a holeshot to eighth in moto one. Tomac didn't win again and Canard became champion. The crazy opener stories are legend: Mikael Pichon won exactly one National in his career, and it was at the 1998 Glen Helen opener, where he dominated the second 250 two-stroke moto. He'd never ride like that in the U.S. again. The next year at Glen Helen, Sebastian Tortelli launched two of the most epic rides ever, coming from outside the top 20 in both 250 motos to go 1-1. He killed them. He also didn't win another overall the rest of the season. Of course, when Ricky Carmichael and James Stewart were winning almost every darned race in their classes, they skewed the numbers, but don't forget the 2004 Hangtown opener when Stephane Roncada somehow gave Stewart all he could handle for two motos. We never saw that again. When Ivan Tedesco won the 2005 Lites title, he was barely noticed at the opener, while Broc Hepler, Grant Langston and Mike Alessi looked like the stars. The next year, Alessi dominated Ryan Villopoto at the opener—and then Villopoto flipped the script on him forever a few weeks later. Chad Reed was nothing special at the opener in 2009 but went on to win the 450 title. Same for Ryan Dungey in 2010 (Dunge sucked at round 1 and then 1-1 the very next week at Freestone). See what I'm saying? What happens at the opener has like a 50 percent chance of actually being realistic to what will happen all season. We should be expecting the unexpected.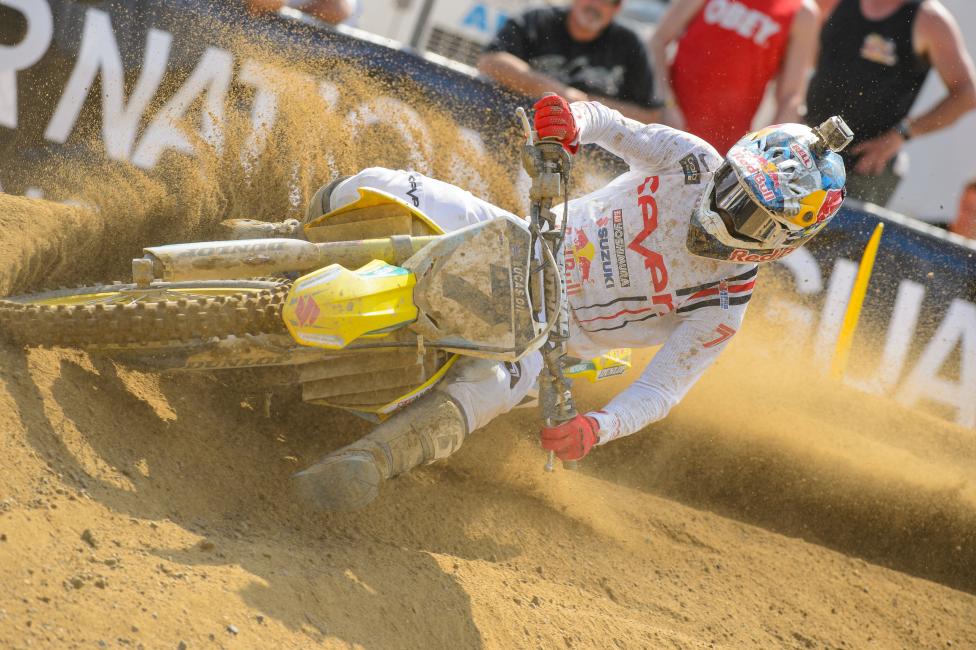 The other 450 guys: Which brings me to everyone in the 450 Class not named Ryan Dungey or Ken Roczen. Somehow we believed a ton of guys could win the 450 Class, and now we're left thinking only two can. Before completely giving up on Stewart/Barcia/Canard et al we need to apply that opener theory, and then also multiply it by Glen Helen. Why does the opening round often feature such craziness? It's really, really hard to set a bike up for a National because it's impossible to find a test track that rough (even riding at Glen Helen itself during the week doesn't even come close). In supercross, riders test on supercross test tracks that are reasonably close to the real thing—they have jumps, berms and whoops, the stuff that matters. Here, you're dealing with ruts, bumps and chop you can't find anywhere, so really everyone is just guessing. Some guess right, some guess wrong, and that leads to varied results… especially at Glen Helen. Seriously, Glen Helen has to be the last National track where you'd want to push over the limit on an ill-handling motorcycle. You really want to take your chances on those downhills (which are literally impossible to replicate in testing, by the way)? You really want to just "go for it" on fourth gear jumps? I think anyone who felt their suspension was off just shifted into "See You At Hangtown" mode. You could probably try to just push a little past your comfort zone at High Point or RedBud. You're not doing that at Glen Helen.
Especially Stewart. I think he's traumatized by blowing all those points at Anaheim 1 and wasn't going to let that happen again.
But wait, there was one other 450 rider who killed it.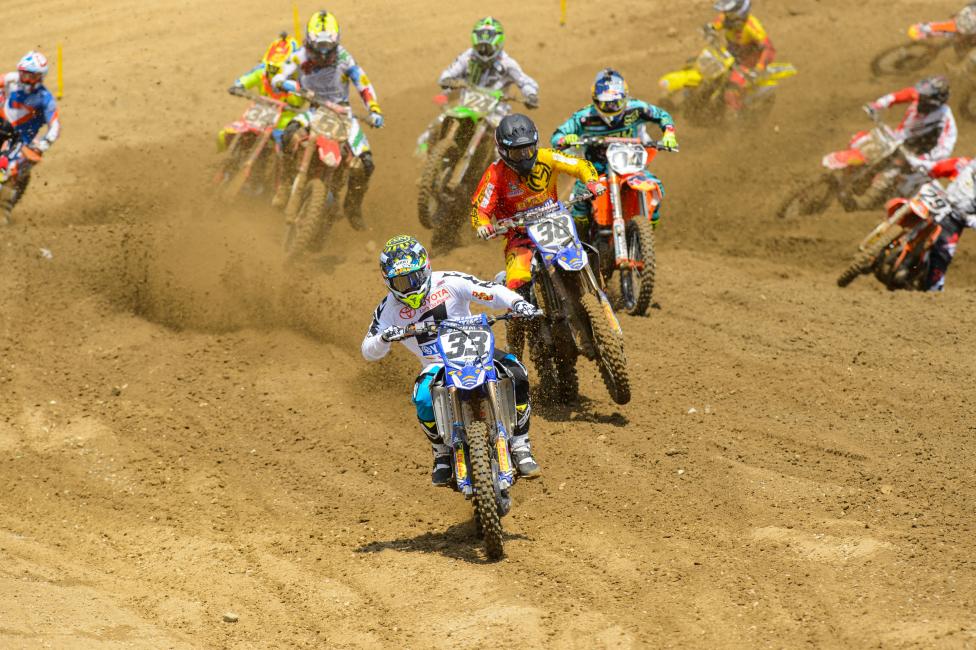 Josh Grant: Okay, you can't really ever be surprised when Josh Grant goes that fast at a National. When it happens, it looks so right. And unfortunately you can also expect the second moto will go terribly—the last time he won a moto was Colorado in 2010, where he suffered a first-lap crash in moto two. The previous moto win came in Millville in 2009, where he, yes, suffered a first-lap crash in moto two. This time. Yep.
The Baggage: If you plugged previous data into a computer and asked for a 250 title favorite, it would have spit Dean Wilson or Blake Baggett back at you. They have won this title before. But they did not look fantastic at Glen Helen, and then Wilson suffered yet another in a painful string of bad luck when his bike cut out and sent him over the bars in the worst possible spot. Somehow this was even worse than his bike cutting out while leading the Oakland SX. Baggett, meanwhile, was behind the eight ball due to a bizarre eye injury suffered a few weeks back. Pro Circuit had already lost three team riders due to injury. For whatever reason, that squad is operating under a black could, and it was silly to assume that all the crap that has beset Wilson and Baggett lately was just going to suddenly stop as soon as the gate dropped.