Don't let the lack of late-season title drama fool you—this really was a pretty epic Monster Energy Supercross season. The superstars of the sport provided the highlight moments we were hoping for, and a bunch of underdogs played the rags-to-riches role superbly. It ended with 80-straight laps led by Ryan Villopoto, but the middle and the beginning were dynamic and unpredictable.
But then again, was it really any different from what was expected? I'm looking back at 17 rounds now and realizing that most everyone just lived up to their expectations—good or bad. They were who we thought they were.
Let's take a look:
The Dunge: People seem to be piling on Dungey for having a sub-par season. I don't think it was sub-par; in fact it was right on the money for him. He only won one race, but Dungey's championship count makes it appear like he wins supercross races more often than he does. Besides that injury-ravaged 2010 rookie year, when he won six races, here are Dungey's win totals:
2011 1 win 13 podiums 328 points/3rd place
2012 4 wins 8 podiums 257 points/3rd place
*Dunge missed 5 races with injury in 2012, hence the low points and podium count, but also won the final two rounds against an injury-ravaged field that held a combined total of four career SX wins.
2013 2 wins 12 podiums 337 points/3rd place
2014 1 win 10 podiums 304 points/2nd place
It's not like this year was much different than any other. Maybe he slipped the slightest bit but don't forget that brief appearance of #AngryDunge where he tried to become something different, and was running into dudes (and then crashing) at an uncharacteristic rate. That was fun to watch but it hurt his results for a few weeks—these guys are better off playing to their strengths.
So this was Dungey's season: very consistent, very solid, scored a lot of points, got a lot of podiums, didn't get enough wins to grab the title. Sounds about right.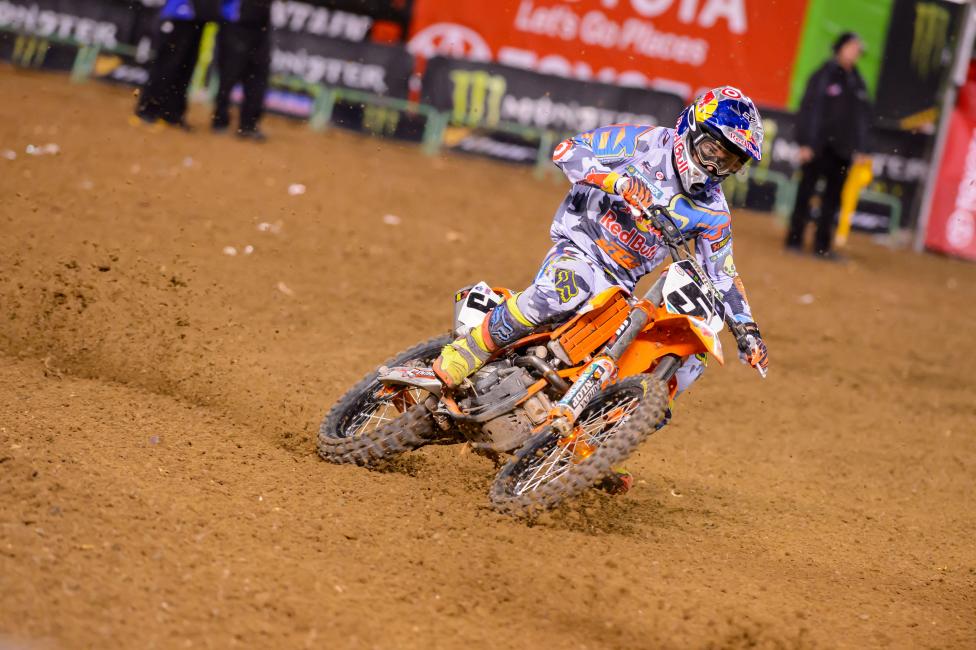 The Rookies: No one takes the rookie thing more seriously than I do. It dates back to an episode of the 2010 SX series on TV, when Dungey was closing on a rookie title and they flashed a stat on the screen comparing him to other top rider's rookie seasons. The graphic said James Stewart finished second in the AMA Supercross standings in 2006, his first full season in the class.
No! That was not Stewart's first full season! He was supposed to race the full 2005 season also, only to get hurt in the second round and miss half the year with a broken arm. Kids, I don't care if you missed races with injury, that still counts as a rookie year because in this sport, not getting hurt is the ultimate challenge for a rookie. I'll put it this way: heading into 2005, no one questioned if James Stewart could go fast or win races. The one and only question that every single person had was, "Can he stay in one piece for 17 races?" He got hurt. That answered everyone's question. The next year he learned from that and didn't get hurt. Nor did he the next year. Because he wasn't a rookie anymore.
I know, in other sports if you miss a certain amount of games as a rookie they let the next season count as your rookie year. But that's different. In 450 supercross, rookies run a significant risk of getting injured. They run a larger risk than more experienced riders. In no other sport does a rookie run a greater chance of injury than an older player—in fact, they have young legs so chances are they're less injury-prone than a vet. It's the exact opposite here. Is anyone shocked that 32-year-old Andrew Short made it through the year without a scratch?
Consistency is the real litmus test for a rookie. We'll start every pre-season rookie bench-racing session talking about hype and speed and talent but we really should just talk about "how many mistakes will they make?" because riding a 450 in anger on a SX track for 17 races in 18 weekends is an acquired skill. Rookies can go fast and be in shape. Consistency is the hardest part.
So what did we see this year? Right off the bat we saw a rookie go fast and be in shape. Ken Roczen won the darned first round of the series. Later, he outdueled none other than Ryan Villopoto to win Atlanta. He was right in the championship hunt. Eventually, Kenny faded just a bit. For a rookie, this was a remarkable year because he did avoid injury. However, when he won Atlanta and we were all "OMG how is this going to work out with Aldon if Kenny is challenging RV all the way down to Vegas?" We should have known better. His inexperience with the 17-round schedule prevented that. You have to give credit for him staying healthy all season, but he'll be better next year when he knows the drill.
Worse yet was the fate of the other two newcomers, GEICO Honda men Eli Tomac and Wil Hahn. Injuries are the biggest risk during a first season on the big bike, and they got bit hard.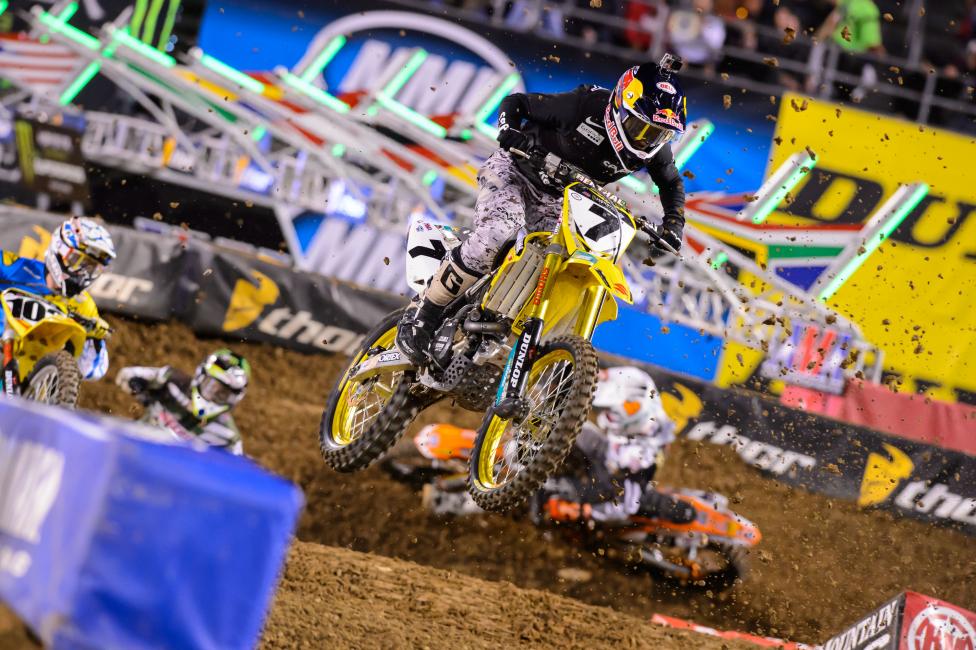 JS7: This was a revelation of a season for James. A renaissance year. A comeback year. It was by most measures a great season and I'm not going to take anything away from that.
But this was Stewart's season in general: very fast, spectacularly fast at times, but beset by odd crashes and strange luck. Is that really any different from what you'd expect?
Ryan Villopoto: Once again before the season other guys had some hype. For whatever reason, even though RV does nowadays enter the season as an overwhelming title favorite, he is never quite the overwhelming favorite like dominator's past. I'm saying that during the absolute zenith for the likes of Hannah (pre-season '79), RJ (pre-season '89), McGrath (pre-season '96), RC (pre-season '03) and Stew (pre-season '08) no one else was even considered capable of beating them. It was a joke, really, to expect anyone to beat them straight up during eras that included 13-race wins streaks from MC and RC, and peaked during the pre-season press conference for the 2008 season, when people were actually asking Stewart if he thought 17-0 was possible. It was not. Since then jets have cooled and even while RV has ripped off a title streak that matches the best ever, there are still moments where we convince ourselves other riders are going to challenge him. Happens every year. Happened again this year. And yet, here he is wrapping it up early again. Heck, if not for that darned Jacksonville DNQ in 2011 he'd have wrapped up every one of these four titles early. So this year, the same stuff: Some other guys have good races at times, some other guys look like threats to knock him off, but in the end there really wasn't a threat at all.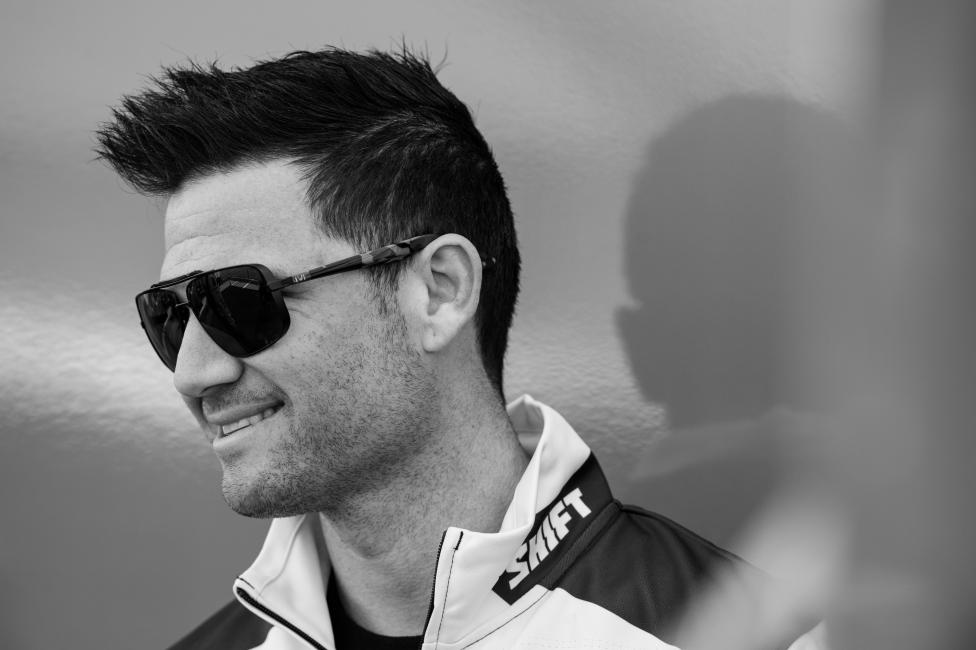 Chad Reed: Reed's season was the biggest revelation of all, but only because our memories are so short. If the lawyers at Loyds of London were trying to piece odds together for Reedy's bonus insurance, and looked at the bulk of his career, none of this would have shocked them. And that's why bonus insurance is no longer cheap! We acted like these 2014 wins were an incredible exception, but in reality last year was the crazy year for Chad. In 12 seasons in this class, he's had two crappy years (2010, 2013) and ten good ones. He's good way more than he's bad. His 2014 season was just like one of the regular good ones. In fact, it's scary how close it was to his 2012 season, right down to the fact that it ended for good in Dallas. Yes, Chad is old and yes he was starting with a revamped team and new bike but we've seen him overcome those doubts before and win just like he did this year. So, like his team jmanager Dave Osterman likes to say: "Chad Reed is Chad Reed." And this year, he was, indeed, Chad Reed.
Andrew Short: Shorty was solid and consistent all season. Exactly.
The Exceptions: The two most puzzling riders this season were Justin Brayton and Justin Barcia. Brayton was exceeding expectations for most of the year while Barcia was underwhelming. As it was, Brayton even led Barcia in points for a long stretch, which is impressive considering many thought Barcia had the stuff to lead everyone—maybe even Villopoto—in points this year.
The Barcia deal, especially, had people scratching their heads looking for answers, and I was so desperate to find one that I stumbled on my "Transfer of Power" theory. The incident occurred at the 5:20 mark of this clip from the Phoenix main event. Barcia, blazing fast at A1, is closing on Brayton trying to take the lead at round two, but they collide (with Brayton being the aggressor) and Barcia gets bumped into the Tuff Blox. After that moment, Brayton goes to another level while Barcia goes backwards through the pack. And it started with Brayton running into Barcia, Barcia-style. It's like they switched bodies!
Okay, Transfer of Power is ridiculous, but we've come to expect only what we know from these guys. On the rare moments when things do change, we end up going kind of crazy.