Lucas Oil Stadium
Indianapolis

,

IN
Indianapolis
Monster Energy AMA Supercross Championship
Monster Energy/Pro Circuit Kawasaki's Adam Cianciarulo continues to show the poise of a crafty veteran, not of that of a 17-year-old rookie. He put on another such display on Saturday night in Indianapolis, capitalizing on a mistake by teammate Martin Davalos and overcoming a crash of his own en route to his second win of the season. We caught up with AC in the pits following the race.
Racer X: Tonight was a little crazy, a little different from the first win.
Adam Cianciarulo: Completely different from the first win. Didn't get the start. Was I leading at first? I don't even remember. I think I snuck under [Vince] Friese and I was second. We almost collided actually over the triple. I just tried to stay as close as I could to Martin [Davalos]. He's going so fast right now. I believe I'm getting closer in speed but it's still not there. He definitely has me in the speed category. But just tried to keep the pressure on, make sure he could see me out of the corner of his eye. Tried to pressure him into a mistake. Unfortunately he went down. I don't know how hard; I haven't talked to him yet. Just was able to capitalize on that. Once I got in the lead I was kind of a little bit freaked out. You know when you get in the lead and you feel like you can win a race, it's crazy? I ended up going down, sliding down in the lane right before where Martin went down. I had to get up, refocus. Definitely really pumped on my fitness here. The track was super gnarly and those last five laps I was solid as could be. So very happy to know that I'm one of the strongest guys at the end of the moto, compared to last summer where I was the worst by far. Happy with that, happy with my riding. It was a smart race. Wasn't anything special on my part, but happy to get out of here with a win and then go on to my home race, Daytona.
Did you see Martin go down? And what was going through your head if you did see it?
Actually I didn't see Martin go down. I just heard the crowd and then I saw him down. It's just kind of a moment of disbelief. You're getting handed over the lead and you really got to just focus on the track. It's very hard to do. I made a bunch of mistakes right there. Like I said, I went down. I was making mistakes all the way to the end. Basically we just had to focus on the track. Kept telling myself that if I worried about winning the race I was going to probably lose. Just had to focus.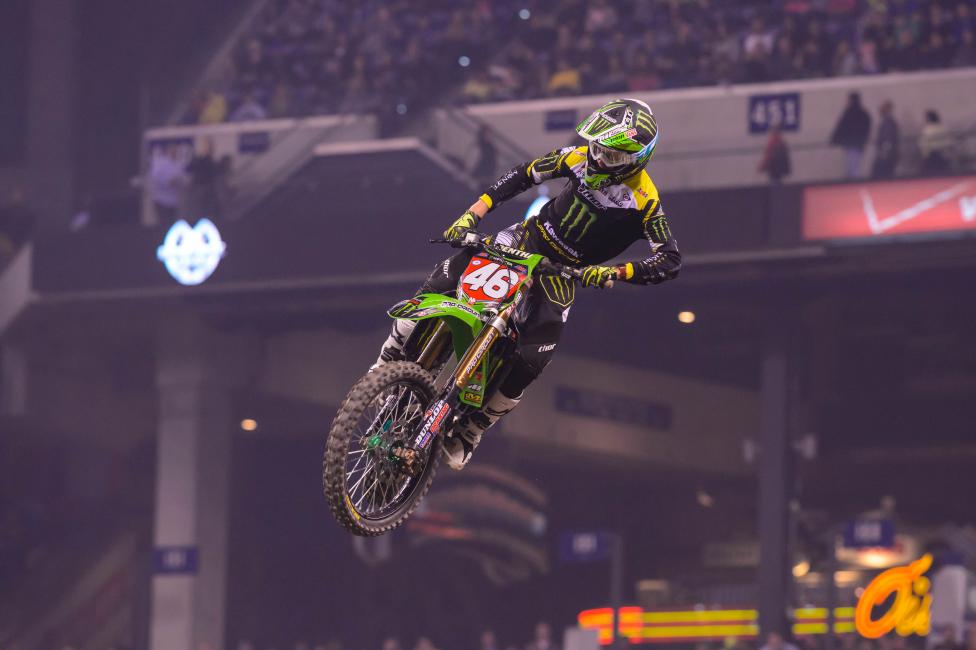 Take us through the crash. What happened there?
I just came into the rut a little bit too hot. My back wheel just got in the other side of the rut and just slid out. Luckily I didn't get trapped under the bike and I kept it running. Just got back up super fast and those guys were right on me. But like I said, I felt really strong fitness-wise in the last five laps and I was confident.
For a rookie you're showing the poise of a veteran. Does the red plate cross your mind at all?
Not really at all. Last summer it wasn't what you guys expected to see by any means. It was a downer for me but at the same time I knew I could do it. I knew I was capable of at least being up there. I didn't think the supercross season would start out this good, but I knew I was capable of it. So kind of just having that belief in myself and the people around me believing in me, it's a really good support group. It makes it not such a roller coaster. Even when I win we're not throwing parties and when I lose we're not crying all week. Being around those guys helps me out. Obviously we're three races in from a nine-race series and I have the red plate, but it doesn't matter until we get to Vegas and that's the way I look at it. I got second last week and it was good but it sucks compared to winning. I don't like it at all. My goal is just to win races. If that gets me the championship in the end, that gives me the championship. But if not, I gave it my best shot, so that's the way I look at it.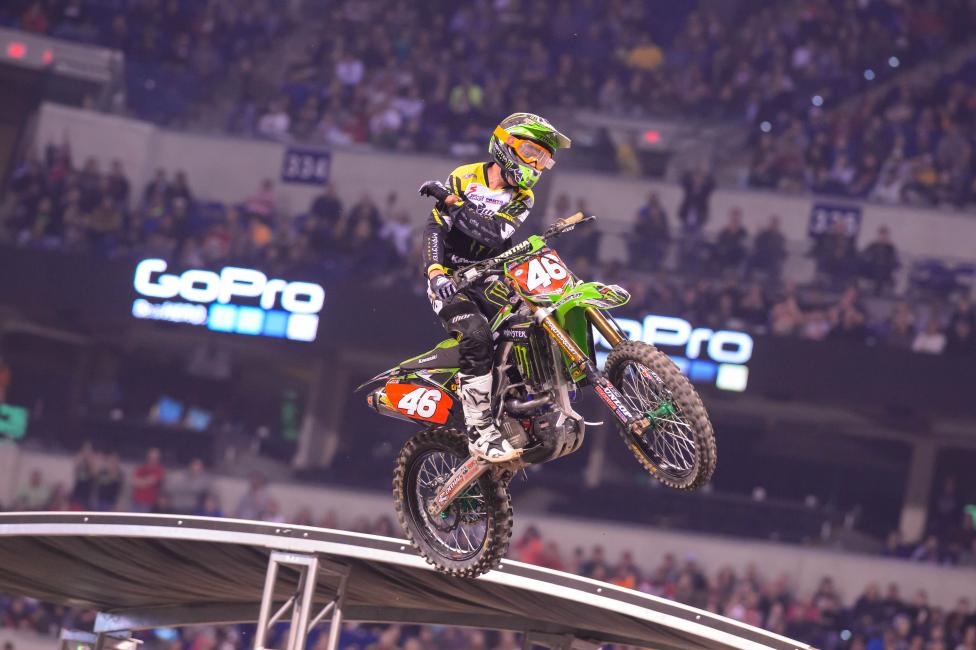 You dealt with a lot of illness in the first part of the nationals last year. How much did going to Utah and being healthy and getting that podium transition over to this season?
Going to Utah, I wasn't 100 percent by any means, but I was at least manageable. I at least could ride two motos. It meant a lot to me just more to show people that I had it in me. I knew I had it in me but to run up there with those guys and do that, that was a big moment for me. It just kind of gave me the confidence. Obviously Elsinore sucked but it gave me the confidence. I knew I could do it. That definitely helped me in the off-season.
Going forward, what are your thoughts on Daytona?
My thoughts of Daytona, I think it's awesome. That's the first supercross race I ever went to. It's right down the road from my house. The track looks tough and I think fitness is going to play a big role in it, hopefully. And I feel really good in that area right now. So feeling very confident going into Daytona and I just want to keep riding my laps and doing my best.