We are now 23 days away from the start of the 2013 Monster Energy FIM Motocross of Nations in Teutschenthal, Germany. Racer X Online is counting down the days to the race with our Team USA Top 25 countdown. Today, we revisit the epic fortnight in 1981 when Team USA changed everything.
Donnie Hansen was a fast-starting, smooth-riding, technically advanced rider for Team Honda beginning in 1980. Before that, the Californian struggled to make things happen while riding a Can-Am, but it all began to come together for him at the 1981 Motocross and Trophee des Nations. Hansen was a member of the all-Honda team managed by Roger DeCoster, who had just retired from his own Grand Prix career, joining former 500cc National Champions Danny LaPorte and Chuck Sun on the team, as well as the young Johnny O'Mara. They went because Team USA had sat out the races in 1979 and 1980, and it was soon obvious that it wasn't going to happen in 1981 either.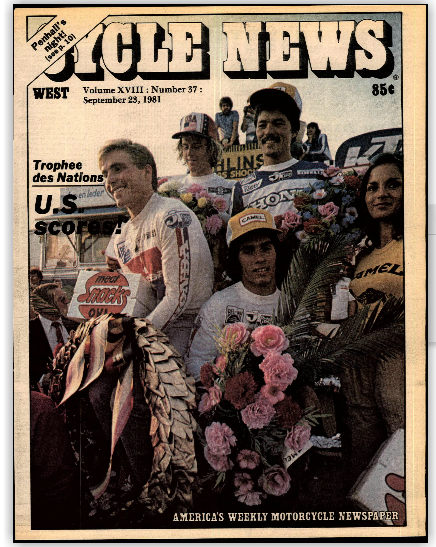 That's Donnie Hansen in in the middle, celebrating Team USA's win in Lommel.
But then an effort came together, rallying behind Motocross Action's Dick Miller, Bel-Ray's J.J. Hanfeld, JT Racing's John Gregory, Hi-Point Racing Products' Larry Maiers, and more. They wanted to see America back in the big race, and they convinced American Honda to get behind the effort—and that's how Hansen and friends ended up in Lommel, Belgium, that September.
No one gave the Americans much of a chance to win at the Trophee des Nations (250cc), let alone the Motocross des Nations (500cc), which would be held one week later in Germany. America's best riders—Kent Howerton, Bob Hannah, Mark Barnett, Mike Bell, Broc Glover, Darrell Shultz—rode for other brands that were not interested in going overseas. At that point in their careers, neither Hansen nor O'Mara had won a supercross or outdoor national; Sun and LaPorte seemed past their primes.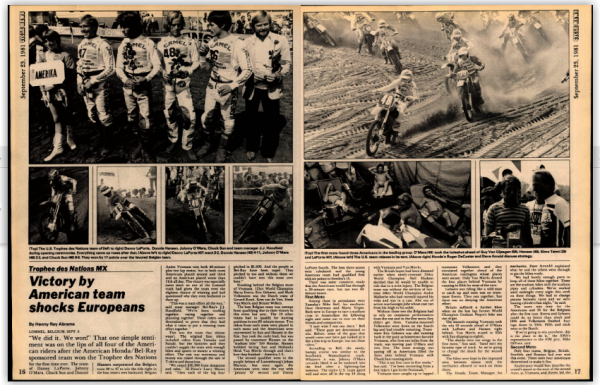 Cycle News coverage of 1981, by the late Henny Ray Abrams.
Didn't matter. Team USA absolutely blew minds in Lommel, finishing an astonishing second (O'Mara), third (LaPorte), fourth (Hansen), and eighth (Sun, with a blown shock). In the second moto, LaPorte finished second, O'Mara third, and Sun sixth! (In a footnote lost mostly to history, Belgium's own Andre Vromans won both motos. Ironically, he was actually sponsored by DeCoster through the shop Roger owned in Belgium!)
One week later, Hansen would finish second and fifth in his very first 500cc ride. O'Mara would go 11-3 and LaPorte 6-2 as Team USA would win again. The back-to-back upsets shocked the motocross world, though it was no fluke: Team USA would win every Motocross and Trophee des Nations for the next dozen years.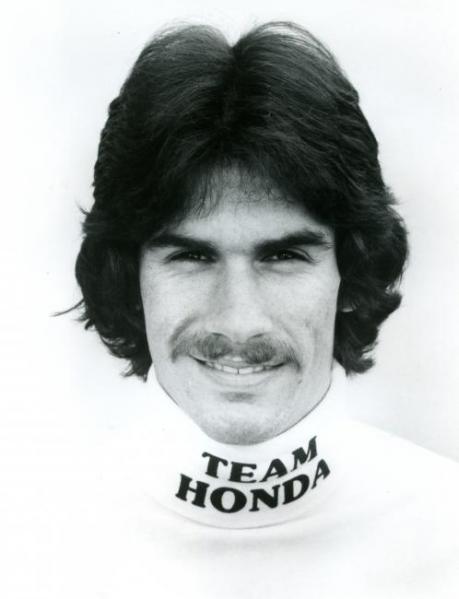 Racer X Archives
Donnie Hansen was on top of the world in 1982, sweeping both the AMA Supercross and 250 Motocross crowns. He then traveled to Europe to compete in the last 250 Grand Prix of the year in Vimmerby, Sweden, which he also won. But the following week, while practicing at Honda of Europe rider Rolf Deiffenbach's house in Germany, he crashed and suffered a severe concussion. He could not race in the Trophee or Motocross des Nations for Team USA, so Roger DeCoster had to call in David Bailey to come across the ocean and compete. Hansen would try to race one more time, wearing his #1 plate in practice at a supercross, but it was quickly apparent that it was not wise to race again, and the effects of the heavy concussion would last for years.
Had Donnie Hansen been able to compete on more versions of Team USA, he would almost certainly be higher on this list. Still, his efforts in 1981 made him an AMA Motorcycle Museum Hall of Famer, and he will forever be linked to his old teammates Danny LaPorte, Johnny O'Mara, and Chuck Sun as Team USA legends.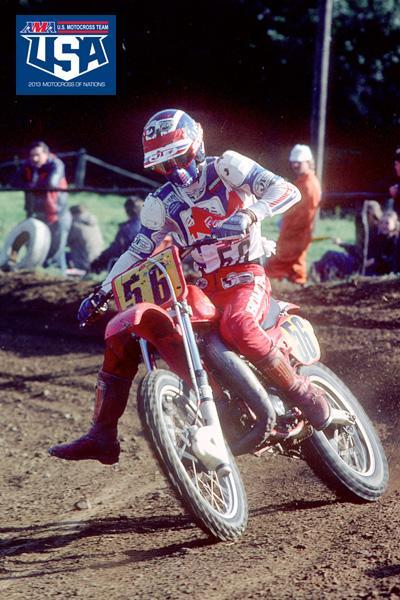 Hansen on the 500 at the Motocross of Nations in Germany.
Racer X Archives
Tracker: