Daniel Blair Teams with Advocare for Arenacross
Daniel Blair has teamed up with Advocare to contest the 2013 AMA Arenacross series. Daniel will race aboard a Motosport Hillsboro RMZ 250 with direct support from Advocare, GoPro, Airemx Suspension, and Haeseker Racing Engines.
Daniel finished 17th in 2012 after starting the season slowly. "I came in last year pretty banged up and it took the whole season to get back up to speed", Daniel said.  "I am so pumped to be teaming with Advocare for 2013 and beyond. Their wide variety of nutritional products has helped me rebuild my body and fitness, and I'm coming into this season the most prepared I have ever been in my entire career."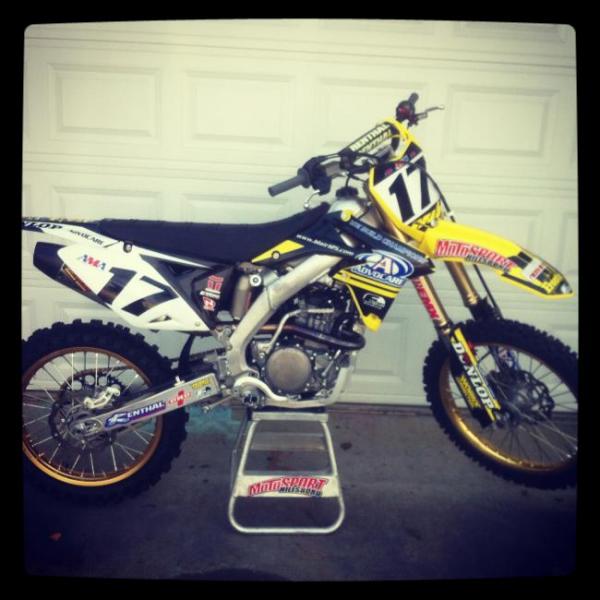 The season starts January 4th in Worcester, Ma.  Look for the #17 Advocare backed Suzuki out front in 2013.
Check out www.blair125.com for more info.
About Advocare:
AdvoCare is a premier health and wellness company offering world-class energy, weight-loss, nutrition, and sports performance products along with a rewarding business opportunity.

The AdvoCare track record is one of success because we remain focused on what we do best: offering safe and effective nutritional products and providing a compelling business opportunity. The future is bright with AdvoCare because we have the best people, proven science-based products, celebrity endorsers who recommend our products, an exciting growth plan and sound company principles.