Time for some regifting, degifting and maybe even some Indian giving. It's getting late and we don't have time for Christmas shopping. So lets raid the palatial Racer X offices for all the old trinkets and toys we can find. Nothing says I love you like, "It's old so it must be a collectable." Ho ho ho, here's some of the crap we found!

Photos by Andrew Fredrickson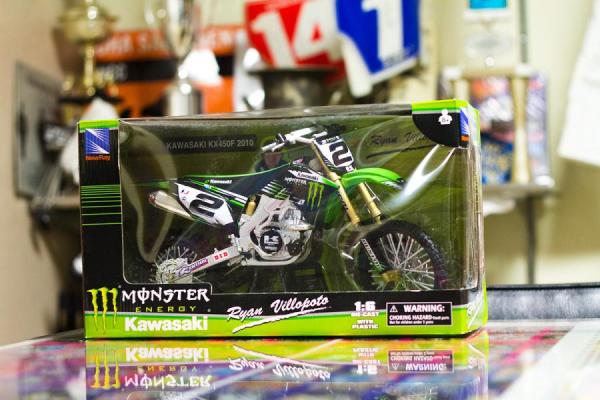 For you younger kids that don't remember Ryan Villopoto when he didn't run the #1. Once he got those handlebars out of his lap, he became unstoppable.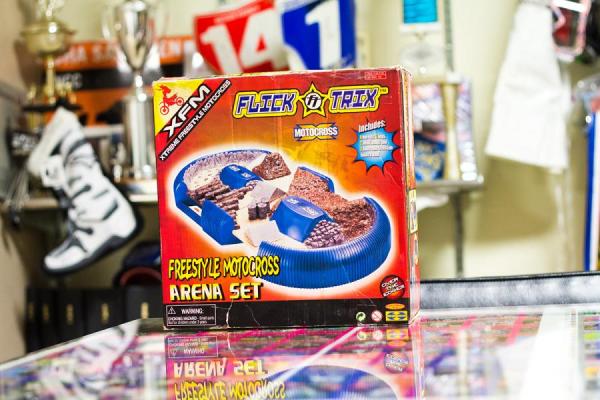 Flick Trix can do more than just tiny toy skateboards. Check out XFM! No, that's not satellite radio. And not just Freestyle Motocross. It's
Extreme
Freestyle Motocross. And in that lower right corner, in the red star, it says
over the edge
! Yeeeeahhh!!!!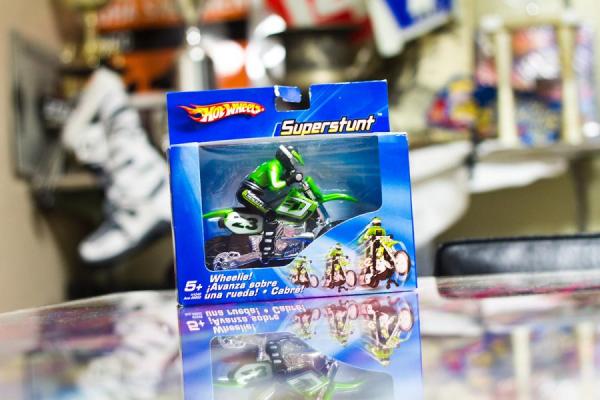 Who would have though that a wheelie (in any language) could classify as a Superstunt?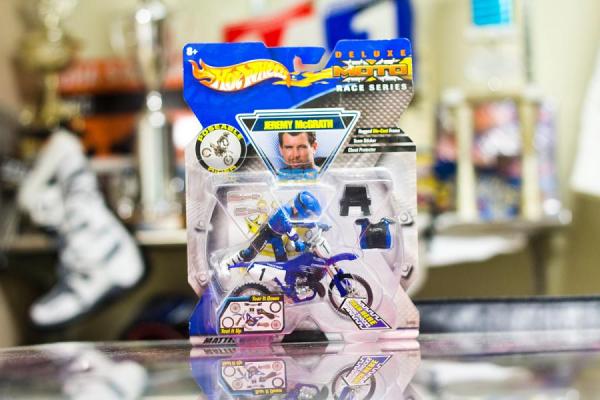 Now we're talking! Classic MC NacNac and a sweet-looking YZ250 just like his title days. Even has working front forks and a chest pro that MC would never wear. I would really like to play with this toy rightnow.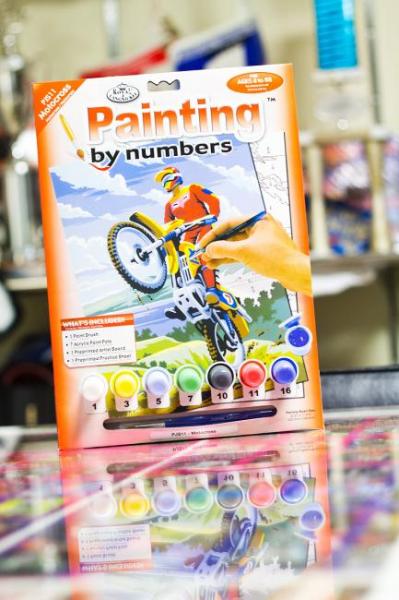 For the sophisticated cyclist who sees motorcycle riding as an art form, this paint by numbers can help release your inner Troy Lee.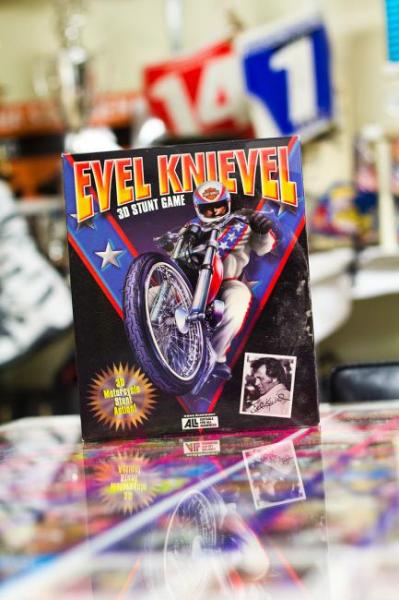 One of the best parts of this game is identifying which bones broke on which crash (no, not really). For more, we unearthed
this gold.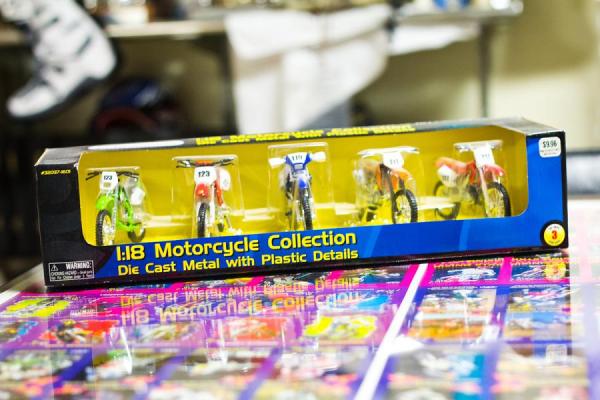 Well lookie here, we've got ourselves a little magazine shootout! Too bad the brand reps couldn't supply similar product. Looks like a KDX200 up against
Grant Langston
's old #111 125SX. You've also got a Yamaha WR up against not a Suzuki but two Hondas. Well, with Team Honda Muscle Milk, GEICO Honda, TwoTwo Motorsports Honda, Chaparral Honda and Lucas Oil Troy Lee Designs Honda, the extra red bike is a reflection of reality.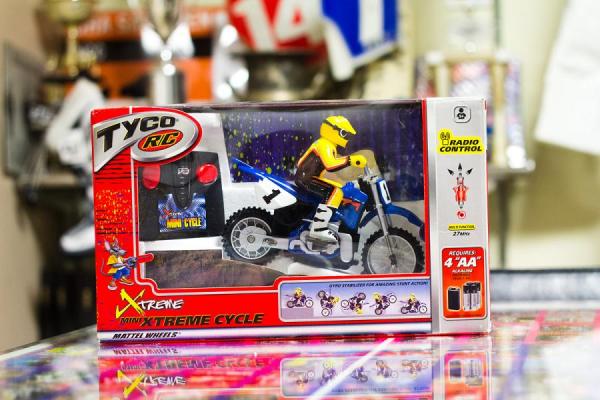 What's better than extreme? This one is called an Xtreme Mini X-Treme Cycle! The blue bike and number-one plate on this bike give the look of McGrath, but the riding style needs some work. C'mon Ryno, help this guy unlock those hips!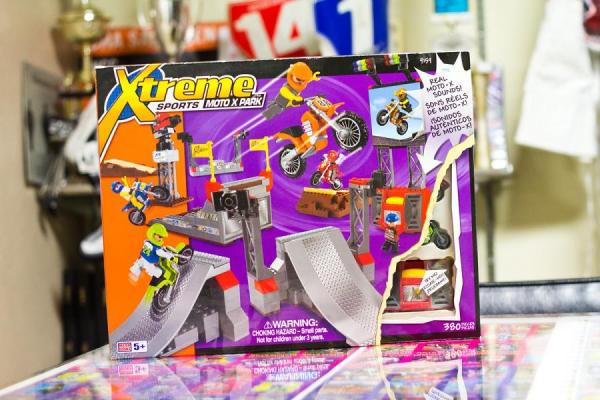 Another for the Xtreme group! This is the Xtreme Sports Moto X Park (if you had two of these, you could call them Xtreme Sports Moto X parx). It looks like the old Jeremy McGrath Invitational race, where they mixed supercross obstacles with metal ramps. Red dude in the back is pulling a sick no hander. And the guy on the blue bike is doing a one-handed wheelie that would make the streets of Baltimore proud.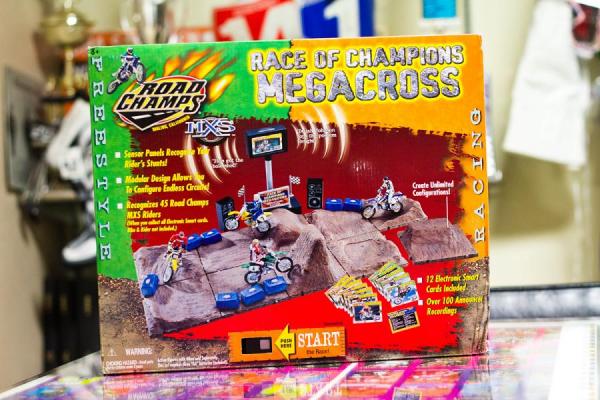 Not extreme or Xtreme, but they're not kidding when they say Race of Champions. You've got Emig, RC, Albee and Travis. Go back to when this toy came out, 2000 or so, and that's a mega starting gate for the megacross. No doubt RC is hating on that Wall Jump, though. Might want to get some helmets.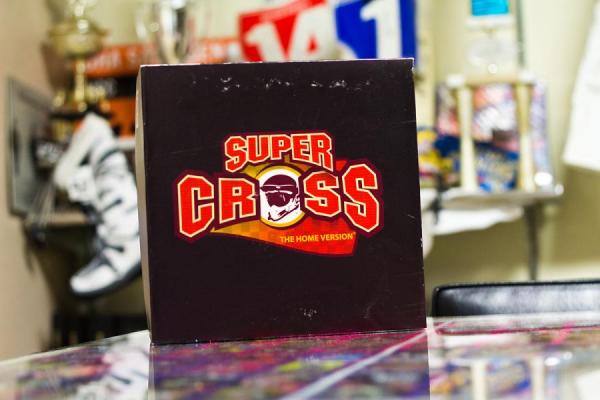 No clue what's in there but we guarantee it's better than Supercross: The Movie.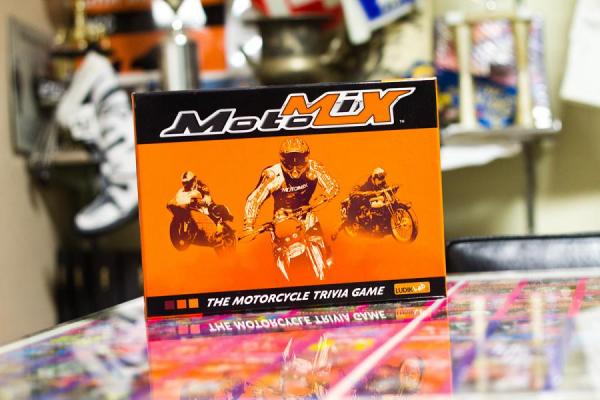 By the looks of the enduro guy with the under-the-jersey chest pro and double eyes headlight, this game is all Euro. If it were American, it would have been called Moto MiXtreme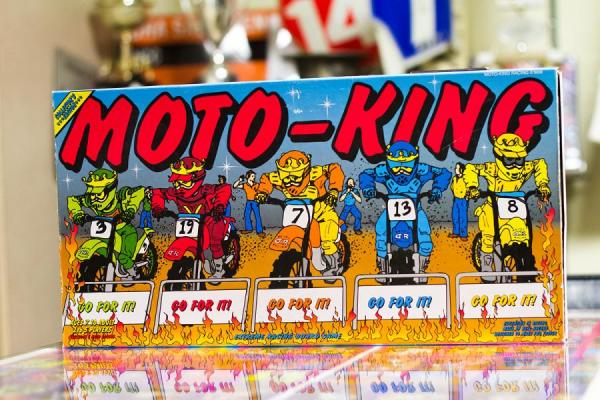 You know, we're just pumped no one ever saw this and got a hankering to try putting actual flames in front of the actual gate at an actual supercross. Let's figure out the riders. (Left to Right) That's Emig on his '97 KX, Doug Henry on one of his Supermoto Hondas, James Stewart if the Suzuki deal doesn't work out, Heath Voss back to grab another World Supercross Championship for Mach 1 Yamaha, and 1998 Greg Albertyn saying, "I've crashed in every way imaginable but I've never actually been lit on fire until now."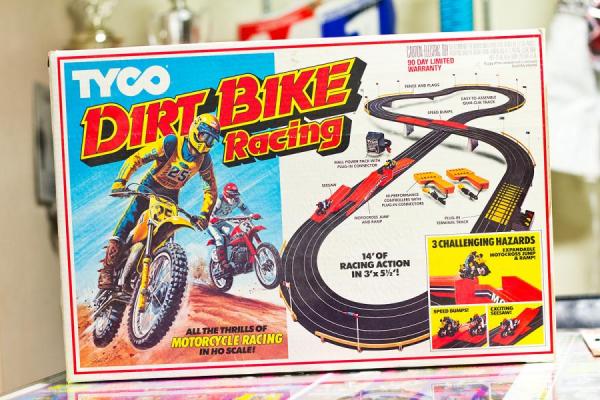 This one got spit out of our time machine. Not supercross, moto x, freestyle or Xtreme, just straight up Dirt Bike Racing. Looks kind of like a Bob Hannah/Marty Smith 1976 125 National battle here. And like most slot car sets of this era, we can pretty much guarantee you that the, "3 Challenging Hazards" will never, ever actually work.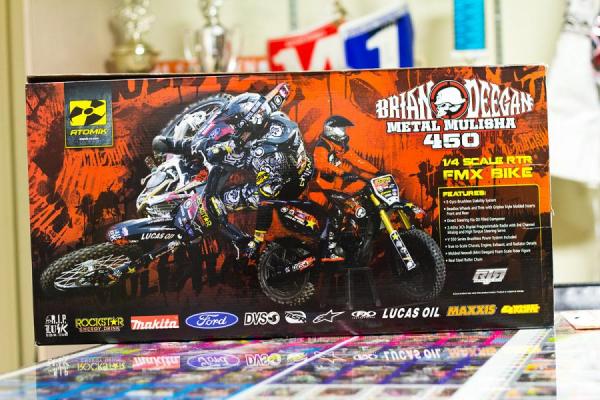 Full evolution here. We've got Metal Mulisha General Brian Deegan all over this, along with his sponsors and evil-looking gear and graphics. But not a single use of the word Xtreme! You know, Deegan's people could make a killer FMX bike/rally car/off-road truck play set and call it the Mulisha Compound. They probably already have. If not, it's my idea and send me a royalty check next Christmas so I can buy some real toys.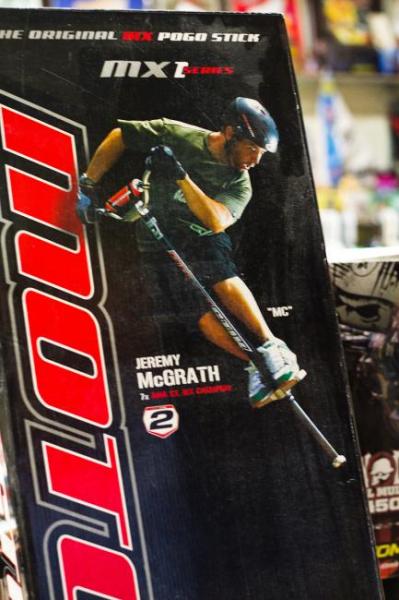 Ack! A toy that actually takes physical effort to play with? C'mon! But only "MC" could make  this thing look so cool. We've busted this out at the office and it's pretty hard. Almost makes you think McGrath has some sort of talent or skill that even Santa can't provide.
Merry Christmas!