We're nearly halfway through our Monster Energy 30-day countdown to Anaheim 1 where we here at Racer X are naming the 30 best supercross racers ever. It's pretty fitting that today's rider slots so close into the middle of the countdown, because he occupies a particular spot right in the middle of supercross history.
When Bob "Hurricane" Hannah's three-year reign of supercross terror ended (in a waterskiing accident that left him with a broken leg) the 1980 AMA Supercross Championship was up for grabs. And Mike "Too Tall" Bell went out a grabbed it, putting together a great season. He swept the opening weekend double header in Seattle to establish himself, then poured on more wins to bring his season total to seven. He won the title by an impressive 49 points over Suzuki's Ken Howerton. It also extended the dominance of the mono-shocked Yamaha YZ250, which Hannah had ridden to the previous three titles.
Bell first breakthrough came in 1978 by winning the Superbowl of Motocross at the L.A. Coliseum over Bob Hannah. It was a great race where both of them raged through the pack and battled for the lead all the way to the last lap.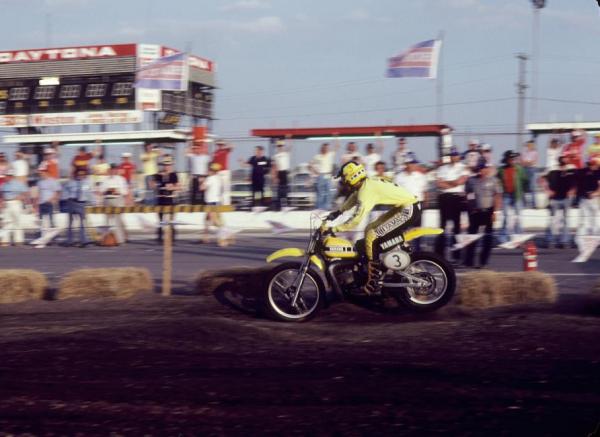 Mike Bell won 11 supercross races during his career.
Racer X Archives photo
Bell is known as "Too Tall" because (obviously) at six-foot-4-inches he was one of the taller riders out there. His height helped him in some of the gnarlier whoop sections. And by 1980, supercross tracks were beginning to evolve into more technical affairs, and Bell handled that well. Unfortunately, a series of knee injuries would slow him. He didn't win any races in 1981, but still finished second in the championship to Mark Barnett. He won a few more rounds in 1982 and 1983 before the knee problems put an end to his days up front.
Unfortunately, Bell won within a strange time in the sport. The 1970s were remember for the Hurricane and the 1980s became known as the "super training era" with incredible competition from the likes of Jeff Ward, Ricky Johnson, David Bailey, Johnny O'Mara, Mark Barnett, Broc Glover and the like. Bikes were also changing rapidly during this time. Bell won right in between those eras, so his 1980 crown doesn't always seem to stand out. But, the bottom line is, he won 11 career races (same as Ryan Dungey, for example) and his seven wins in 1980 was a single-season record at the time. That's good stuff. Good enough to put him right toward the middle of our 30 rider countdown.
Check out all of Mike Bell's career races in The Vault, brought to you by Kawasaki.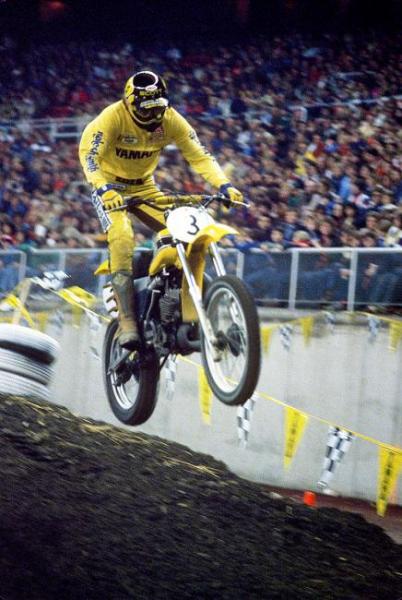 In 1980 Bell won seven races, a single-season record at the time.
Racer X Archive photo
The 30 Best Supercross Racers of All Time Tracker:
#17 Jeff Emig
#18 Johnny O'Mara
#19 Doug Henry
#20 Jimmy Ellis
#21 Mike LaRocco
#22 Ezra Lusk
#23 Broc Glover
#24 Ron Lechien
#25 Jimmy Weinert
#26 David Vuillemin
#27 Donnie Hansen
#28 Larry Ward
#29 Mike Kiedrowski
#30 Marty Tripes