Lommel
Lommel

,

Belgium
MX of Nations
Motocross of Nations
Hello, everyone, and welcome to the Rev Up. I remember Bevo Forti's quote after the 1994 Motocross Des Nations. He said, "We didn't lose. We got second." I've never given that quote a whole lot of thought until this weekend, when we didn't lose. We got third.
The whole world knew the Americans were in trouble last weekend. I personally accepted the fact that we were marching into last weekend's race similar to the 300 Spartans. We were up against a force we hadn't seen and on that particular stage, and we were going to lose to. I prided myself in watching the GP's this year. I've seen Antonio Cairoli videos for years and he always looked as fast as our guys. But when I saw him at Budd's Creek, with my own two eyes, he didn't appear to be strong. Although, when I watched him battle in 2012 he looked extremely dominant. On a 350 at that. He was the guy he was supposed to be all those years at the MXoN.
I enjoyed watching Jeffrey Herlings all season too. I knew he was exceptional. Herlings is a once in a decade, maybe more, type of talent. It isn't just the sand, either. He won on the hard pack two weeks before the MxoN by, like, a minute. In the end, the American riders struggled, were not up to speed, and crashed. Cairoli and Herlings did what they put their boots on to do. Yet, Germany walked away with their first MXoN victory in 66 long years. What I think was cool about the race was that it seemed like for the first time since I can remember, the motocross world was simply bursting for the MXoN! There was so much excitement to not just "see if America would lose," but actually witness faster riders win the divisions. We didn't lose, we got smoked. I've been around for 35 years, and I knew we were screwed.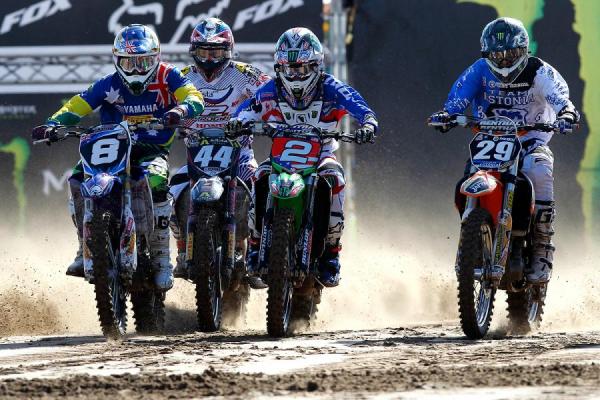 The 66th running of the Motocross of Nations took place at Lommel, Belgium last weekend.
Ray Archer photo
I knew were screwed, and I could have written a column about that last week. But it was just too easy to twist the dagger instead.
To that end, it is humbling to see that people all over the world read the Rev Up. A writer should be responsible and respectful with the written word. As odd as the GP race reports seem to us Americans, my blatant sarcasm and intentional over-the-top words read like acid to passionate foreign readers. That was my goal though. It was a joke. That's the whole 'Merica thing. And remember, we're just racing motorcycles here.
Let's talk about some other foreign riders that have won world champions and changed motocross history. Let's talk about Ross "Rollerball" Pederson. I remember him being a Canadian that raced the Winter Series in Florida, and guys like Bob "Hurricane" Hannah respected him. Some of my first Motocross Action magazines had photos of him wearing Answer gear and a Shoe helmet. How about Jeff Leisk? Remember that #19 Yamaha blasting a
Southwick
berm in Supermotocross Magazine? Leisk was the first Australian to come over here and make a name for himself, I think. He was part of an all Honda podium at the Meadowlands Supercross with Ricky Johnson, George Holland, and himself.
Let's talk about Jean Michael Bayle. People talk about underrated racers, but this Frenchman is the most underrated motocross rider of all-time. Multi-time world champion, won the first AMA motocross race he ever entered at Gatorback. JMB went on to win everything else there was in motocross in an era when names like Damon Bradshaw, Jeff Emig, Jeff Stanton, Mike Kiedrowski, and Mike LaRocco dominated American racing. We ate a shit sandwhich and didn't have a whole lot to say about it until he got bored and quit. That guy may have been the most talented and dominant motocross rider to ever live. He was so innovative, so ahead of his time and so against all odds, that he  has an argument to even Ricky Carmichael in my notes.
How about Belgian warlord, Stefan Everts? European fans favor him as the all-time King of Motocross. When I was growing up he was the son of Harry Everts making some noise on an RM 125. He was good, then and again, then he went on that Husky adventure and I never really considered him to be like my heroes. All of the sudden he was this champion on a YZM 450 and won title after title. Then I began to hear things about him from some of my highest peers. Ricky Carmichael told me that when Stefan invited him to his house that he was one of the coolest people he had ever met. We listened to a song Ricky had downloaded that Stefan had shared with him on the way to practice every morning. Ricky beat him that MXdN, but he respected Everts like no other and seemed to genuinely like the guy. Ricky didn't tend to like anyone he raced. Not. One. Bit.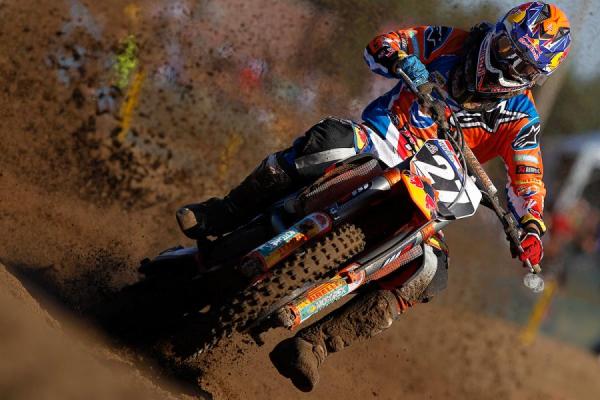 The Netherlands Jeffrey Herlings was one of the standouts from last weekend.
Ray Archer photo
There was another Frenchman by the name of Mickael Pichon. This was the first instance of European supercross success we had seen since JMB. "Pickon" as we liked to call him, was welcomed by Americans almost as rudely as his predecessor. To his credit, he was too "French" much like Bayle and we didn't "get" him. He was very, very fast though. Pichon rode for Mitch Payton, factory Honda, and factory Suzuki before his time here came to pass, and he went back to the GPs and kicked some ass. I always thought he had cool style on the bike. Effortless "KW style."
Another Frenchman by the name Sebastian Tortelli arrives next. This guy was a machine. He is easy to confuse with
Ben Townley
to me. Both were so talented and could make diverse terrain seem like flat ground. Both were cursed with bad luck. Tortelli remains one of the only humans in the history of the earth to beat Carmichael and
Kevin Windham
on pure speed. Tortelli was so fast, man. Respect the 1998 Los Angeles Supercross. The '99
Glen Helen
Nationl. Tortelli's name belongs among the giants.
Want another name? How about two? Grant Langston and Greg Albertyn from "Suf Aff"riika" were some of the fastest motocross racers I've ever seen in my life. Greg and all of his golden hair, white-toothed bravado was a house of pain. I've never seen anyone crash with such frequency and ferocity as "Albee." Greg, the 1999 AMA National Champion, hit everything there was on a racetrack. Even a deer. But, when he kept it on two wheels, his elbows way, way up style was lethal.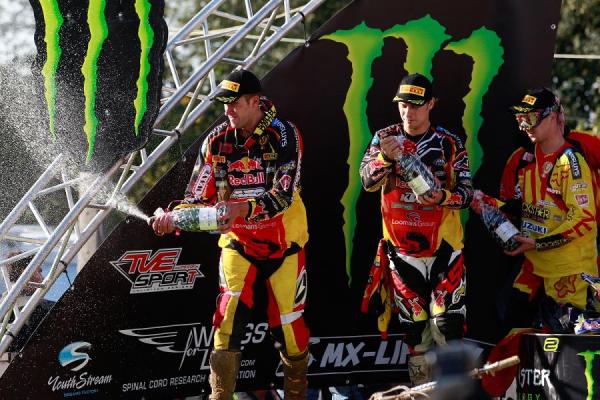 But in the end it was Germany who captured their first overall in history.
Ray Archer photo
Langston came over with a ton of confidence and speed. He owns a couple of the most heart breaking pages in the history book with his loss of the 2001 125cc outdoor title at the last round with a broken wheel. Then losing that supercross race in Texas doing a one-hander on the white flag lap. Grant ended up winning the 2003 title then moved to Mitch Payton's team and cleaned house for a couple seasons. His ride in the 2nd moto at Hangtown in 2005 still ranks among the most mind blowing feats I've ever seen in motocross. He was 5-6 seconds behind Mike Alessi when he took the white flag, then went completely psycho and caught #800 in the final corner. He cleaned out Alessi, broke his own foot, and took the win. "The Zulu Warrior" was a badass.
Well, that's enough I suppose. There have been more and obviously there are more coming. What would a guy like Antonio Cairoli do at the Monster Energy Cup? How would Jeffrey Herlings fair in the 2013 Lucas Oil Motocross Nationals? One thing is for sure. They kicked our tails in that weird, puffy, sand in Belgium. In closing I will reiterate two things: One, that the column you read last week was 90 percent satire and was meant to be funny. That's 'Merica. Check out @cloydrivers on twitter, he was my inspiration! Second, the 2012 MXoN was awesome. I think it will make the 2013 event in Germany one of the most anticipated in the history of the event. I'm already marking my calender and making plans to attend.
Thanks for reading, see you next week.