Loretta Lynn Ranch
Hurricane Mills

,

TN
RedBull AMA Amateur National Motocross Championship (Loretta Lynn's)
Amateur National Motocross Championship
1. Best Battle of the Day: The 250 B Stock title came down to Star-Valli Yamaha prospect Cooper Webb and this week's upstart, Shane McElrath. The two North Carolina pilots were tied with 1-2 and 2-1 moto scores coming into the third and deciding moto. The battle did not disappoint, as Webb grabbed the lead and McElrath pulled into second behind him. McElrath tried everything, exchanging lines and trying to find a place to make a pass. Webb found a way to stop him each time, as they were never more than a second apart throughout the race. Webb held on to win the moto and the championship.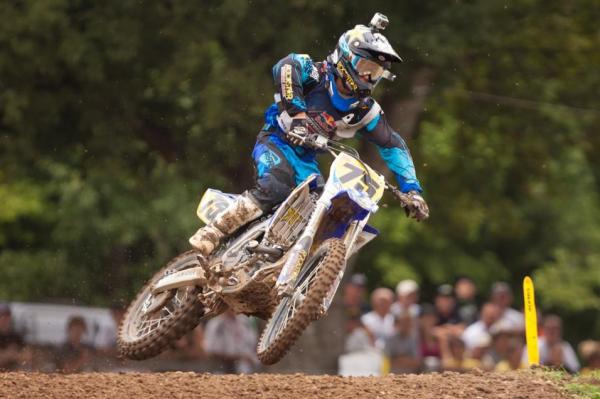 Cooper Webb edged out Shane McElrath for the 250 B Stock title
Photo: Mark Pearson
2. Bailey Doubles Up: Jordan Bailey becomes the next in a long line of top riders to sweep the youngest 85cc Classes, taking both the 85 (9-11) Mod and Stock titles on his Suzuki. Bailey has now established himself as the next big star at the Ranch.
3. Reynard Adds to the Legacy: In Vet 35 Plus, former factory pro and pro national race winner Robbie Reynard swept all three motos, giving him eight career titles at the Ranch. But Robbie left a little more in the tank for later.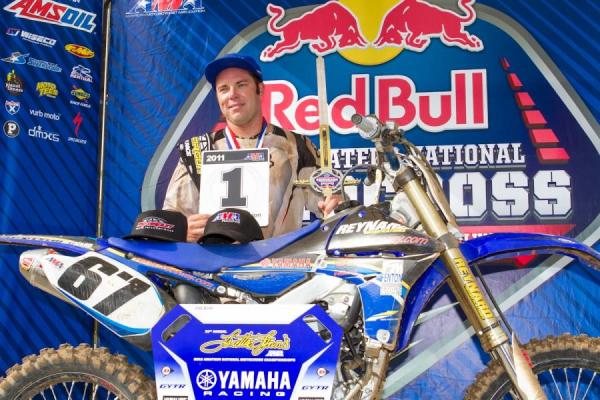 Robbie Reynard showed he's still got the speed by going 1-1-1 in the Vet 35 Plus Class
Photo: Mark Pearson
5. Bell Rings In: Zach Bell is living up to the hype, going 1-1-1 in the 250 A class. Crashes cost him a title shot in his other class, Open Pro Sport, but he did cap off that class by winning the final moto. With four moto wins in six tries, a title and the fastest lap of the week, is Bell in line for the Horizon Award?
6. The Youngest Defending Champ: Not sure we've ever described a rider as cute before, but you can't help but say in when writing about Bakersfield, California's Ryder Defrancesco. After winning last year's AMA Class 1 (4-6) title despite being younger than most riders in his class, he returned to go 1-1-1 while running the #1 plate. His parents were exceptionally emotional after this win--no matter the age, no matter how many times, a title at Loretta's is always a big deal.
7. Bisceglia Gets His First: Matt Bisceglia had sights set on two titles in the B classes this week, and he got his first with a 1-1-1 in 450 B Stock. Australia's Luke Clout, who battled Bisceglia over and over throughout the week, led most of the moto before tangling with a lapper while leading, handing Matt a perfect score.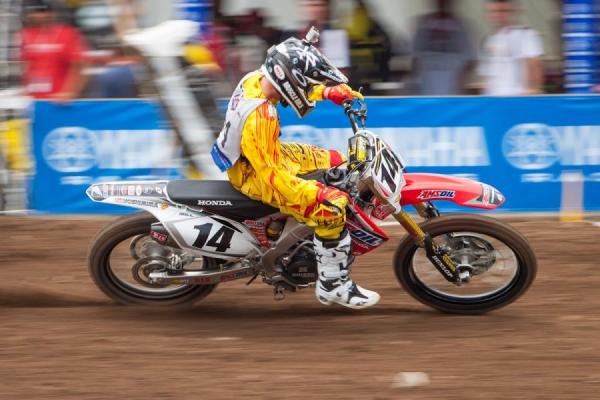 Zach Bell logged the fastest lap of the week
Photo: Mark Pearson
8. The Tiddler Class: There's still a place for 125s here at the Ranch. The sweet-sounding Schoolboy 1 class featured Jordon Smith's hard charge from 22nd place to put himself in position to win the title.
9. Wentland Wins: Minnesota's Jesse Wentland delivered a big win the super fast Open Pro Sport class. Wentland also came within inches of winning a second title in 450 A on Saturday.
10. Hey Girls: Kawasaki's Brandy Richards was hoping for two titles in the Women's (14+) and Girls (12-15) classes, but a big crash in her second Women's moto ended her bid there. But the Girls title came her way. There's a domination story in the younger Girls (9-11) class, as Jazzmyn Canfield went 1-1-1 two years straight. "I want to qualify for a men's supercross," she says as her ultimate career goal.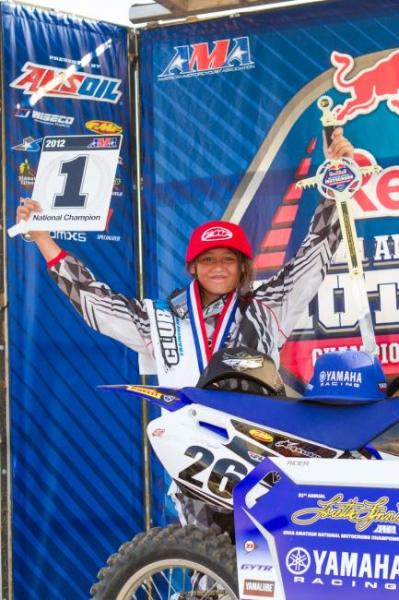 Jazzmyn Canfield says her goal is to qualify for a men's supercross
Photo: Mark Pearson
11. Cianciarulo Gives the Shoutout: Adam Cianciarulo ruled the Supermini 1 class, taking his third holeshot and third moto win in that class. And the title. He had a nice message on the podium. "I dedicate this to Jesse Masterpool," he said of his late rival. "I know he can't be here with us right now, but I'm sure he's having fun up there. So I dedicate this to him."
12. The Oldest Guys: Two all-time favorites in the sport rallied to win the Senior 45 Plus and and 50 Plus classes. h Dubach's 45 Plus title was his eighth at the Ranch, while Semics, one of the first American stars of this sport, actually took his first. Semics is 57 and Dubach is 49--so these guys were actually some of the oldest in their class.
13. The GOAT Does Great: Ricky Carmichael put on an incredible show by returning to the Ranch in the 25 Plus class, his first motocross race since retiring from pro competition in 2007. But his third moto was the most exciting, as RC got a challenge from his old rival Robbie Reynard. RR passed RC on lap one and the fans on the fences went nuts, as they wanted to see a battle. A lap later, Carmichael made the pass back and started to check out en route to 1-1-1 scores and the title. The podium, of course, was absolutely mobbed.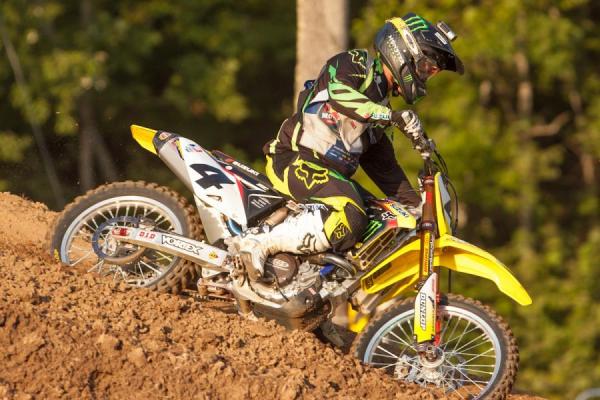 Chalk another one up for the GOAT
Photo: Mark Pearson