Angel Stadium
Anaheim

,

CA
Anaheim I (A1)
Monster Energy AMA Supercross Championship
It's Premiere Week here on Racer X Online, as we prep for what should be an awesome 2012 racing season. When you look at the list of prospects, you'll see the field is incredibly deep.
Today, we run through the Wild Card list, with a host of riders who have the ability to do big things, but need to bounce back into form after switching teams, overcoming injury, moving up from a different class, or simply having a rough 2011. Space on the podium—or heck, even in the main event—is going to be very, very tight this year, and these riders will be trying to establish—or reestablish—themselves after a tough go last year. But as you scan through the names, you'll notice how many riders in this group are still very capable of running up front.
11. Kyle Chisholm: Was showing good signs of speed and improvement last year before a huge crash in Houston ended his year early. Bounced back into form by winning Paris-Bercy SX in the fall, but didn't have same success in Geneva. Leaving MotoConcepts Yamaha for Jeff Ward Racing Kawasaki—the team's co-owner, Mike Kranyak, also employed Chisholm in 2009.
What to watch for: The Chizz will work hard and probably gel with the new squad, especially since he was raised on Kawasakis. But can he pick up on his progress from last season after a long time on the couch?
32. Tommy Hahn: Ended up on his own when the team game of musical chairs stopped. Missed races last year with injury and finished 17th in SX points, but shoulder surgery during the off-season has him feeling as strong as ever.
What to watch for: His privateer effort on a Honda means less pressure, a situation that usually works well for Hahn. But surely the lack of budget and resources is going to hurt him, too.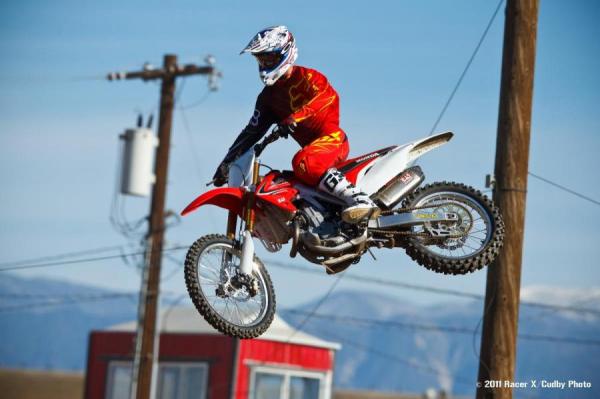 Can Tommy Hahn prove he can be even better on his own?
Photo: Simon Cudby
33. Josh Grant: Has the speed and talent to run with anyone, but has missed a ton of races over the last two years with injuries—has only completed one SX main event in the last two seasons. He's also working his way back into form after ACL surgery in July, which is usually considered a five-to-six month recovery. Was on American Honda last year, now on Jeff Ward Racing Kawasaki.
What to watch for: Grant could visit the podium or even win a race—he has the stuff, and a hall-of-famer like Ward can provide great guidance. But how many set backs are too many?
36. Kyle Regal: All is quiet on the Regal front, as he continues to tell us he'll talk once he signs his deal. But time is running out!
75. Josh Hill: Missed entire 2011 season after breaking his femur and suffering nerve damage in his foot and ankle in the summer of 2010. When he was healthy in 2010, he battled Ryan Dungey and Ryan Villopoto for the points lead early. But a year off is a long time, and the ankle/foot issues continue to linger. Riding for Dodge Motorsports/Hart and Huntington on Kawasakis.
What to watch for: Hill's injuries were so bad that many didn't think he'd ever return to racing. He seems rededicated now that's he's gotten a second lease on his racing life. He has great skills, but it's hard to compete at the top of this field unless you're absolutely 100 percent, and Hill is still struggling a bit with nerve damage in his foot.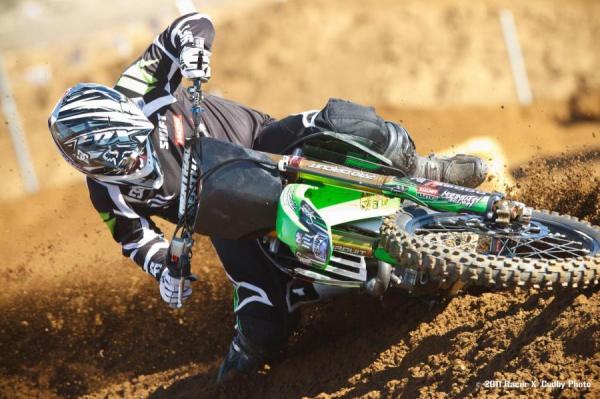 Is Hill healthy enough to contend in 2012?
Photo: Simon Cudby
800.
Mike Alessi
: Never an SX specialist, Mike finished 12
th
in the 2011 Monster Energy SX standings. For 2012, he has teamed with MotoConcepts to incorporate his own program on a Suzuki. His lone career SX podium came on an RM-Z450.
What to look for: Mike certainly seems determined to prove he still has what it takes, even after the factory teams have moved on. And you know he can get starts. But technical supercross stuff has always been tough for him, and sometimes that determination can get him in trouble.
27.
Nick Wey
: Always solid, always a fan favorite. Wey is back on Kawasakis with team Foremost Insurance/TiLube after a year on Yamahas with Valli Motorsports. Finished 10
th
in last year's SX points.
What to look for: Wey can be counted on to give it his all. Not the flashiest guy out there, but another top-ten year, even in this field, is doable.
100. Josh Hansen: The wildest of wild cards, no one knows what to expect from Hanny in his return to the 450 class. He's riding for Dodge Motorsports/Hart and Huntington on Kawasakis. Nearly won West Lites SX title last year, and has the natural skill to transition to the 450 well. But his last foray in this class, in 2008 with Joe Gibbs Racing, and then in 2009 with the same H&H team, went terribly—to the point where Hansen walked away from racing for awhile. This one could go really well. Or not.
What to watch for: Everything and anything.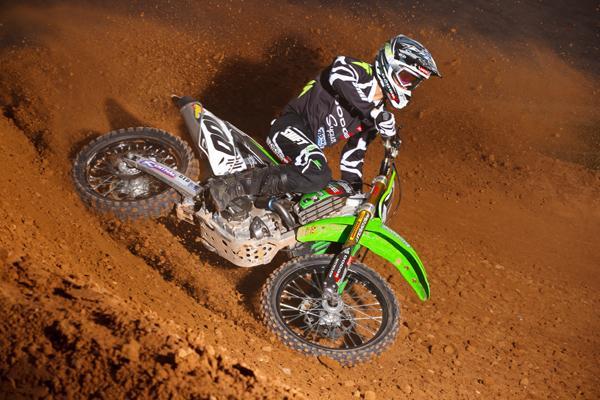 How will Hansen do in his return to the Supercross Class?
Photo: Simon Cudby
25. Broc Tickle: Won the 2011 Lites West SX crown, but only took one race win. AMA rules have forced him into the SX class on a 450, but since Tickle had a two-year contract, the Lites-based Monster Energy Pro Circuit Kawasaki team is building him a 450. Tickle probably would have preferred one more year in the Lites class, especially since he's jumping into a very talented SX pack.
What to watch for: Tickle has never been a great starter, perhaps the bigger bike will help? Tickle works hard and thrives in gnarly conditions. But he'll have to try to keep his confidence up while learning among the best of the best.
48. Jimmy Albertson: After some time in Europe. Top Jimmy returned to the U.S. scene last year, but a leg and knee injury ended his privateer SX effort before he even made it to the main event at Anaheim 1.
What to watch for: Hoping for much more this year with the support of the BTOSports.com/Butler Brother's Suzuki team, but it's been awhile since Jimmy has even raced a supercross at this level.
47. Chris Blose: Finished 13th in last year's SX points on Hart and Huntington. Now racing alongside Wey for Foremost Insurance/TiLube on Kawasakis.
What to watch for: A solid rider, but there's a lot of stiff competition here.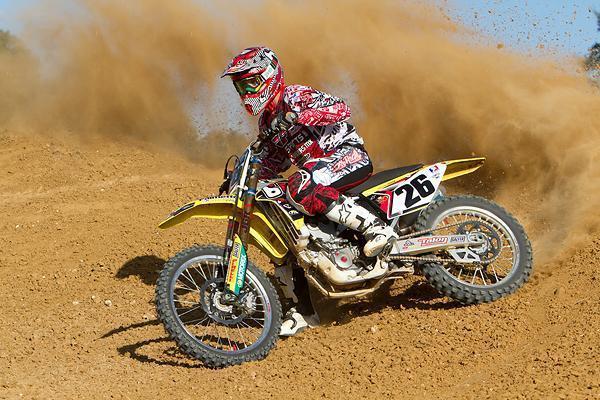 A neck injury will keep Byrne on the sidelines for at least the first couple of rounds of the season.
Photo: Tyler Coscia
65. Ryan Morais: Also in his first year in the SX class. Morais enjoyed a solid Lites career with plenty of podiums, but he never got to the winner's circle. A few 450 races in the east coast on Suzukis in 2010 didn't work out well, but now he has been riding and testing the big bike full time with Rockstar Valli Motorsports/Star Racing Yamaha.
What to watch for: Morais has been injury-plagued in his career, and now faces the 17-race grind for the first time.
56. Austin Stroupe: A race winner in the Lites class, has shown flashes with great starts and incredible speed on a 450, but has never been able to make it last. Back on the Rockstar Valli/Star Yamaha team, Stroupe could contend on any given Saturday.
What to watch for: If Stroupe is focused, the sky is the limit.
26. Michael Byrne: The Aussie broke his neck in a practice crash last week—not as serious an injury as it sounds, but it will keep him off the bike for an undetermined time. Riding for BTOSports.com/BBMX Suzuki.
What to watch for: We're not yet sure when Byrner will be back on the track.