Your Collection: 1974 CR125
November 14, 2011 10:40am
This weeks collection comes to us from Mike Boggia in Ohio.
"Here is my 1974 CR125 done up like a mugen kit. Special honda GP 125 cylinder, webco head, aluminum swingarm, works performance shocks, coned up pipe from nobby toledo, seat cover with mugen graphics came from england. The mugen emblem on the seat and tank is their logo that stands for "unlimited power."

- Mike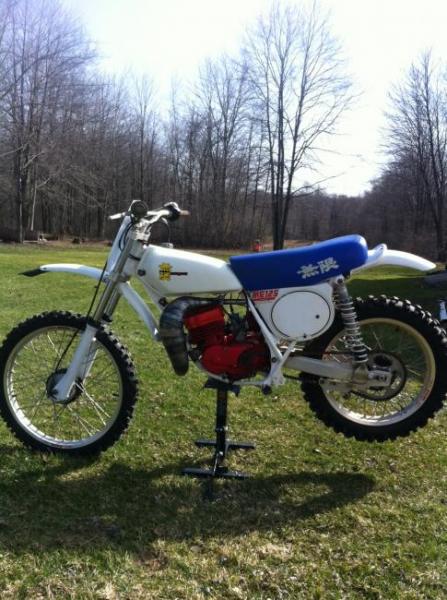 ATTENTION READERS: WE NEED YOUR COLLECTIONS!
Do you have something cool you'd like to show off? Submit a piece from your collection as well as your name and mailing address to madavis@graphicslab.com and win rare collectable stickers from Throttle Jockey. You will be notified via e-mail if you are the winner!

*Please note that while international readers may submit their Collections, we are only able to award and ship prizes to winners within the United States.