We all know who won the championships in the Lucas Oil AMA Pro Motocross Championship. But they're not the only ones with reasons for a fist pump when the final checkered flag fell—the 2011 season offered up some great results for a few others. For today's
250 Words
, I'm running through the three 250 riders whose stock rose most from the beginning of the season to the end.
Third: Darryn Durham was a force of nature through the first half of the season, in fact, one of my TV producers said his favorite story in the 250 class was watching Durham in a box van challenge the Pro Circuit crew. To which I said, "Durham wasn't in a box van, he was on a dirt bike!"
Okay, he was pitting out of a box van. That
is
an amazing story. And for Durham, this story has a happy ending, because next year he will be part of that Pro Circuit crew. What a reward! No doubt, Durham's results were strong, but his riding was even better. At
Hangtown
, it looked like he was riding a pogo stick, yet he scratched and clawed for a top-three spot for a good 20 minutes. At
High Point
, he nearly won the first moto. At
Budds Creek
he was clawing through the field until his forks broke and he went flying. He logged lots of great rides that didn't necessarily show in the results.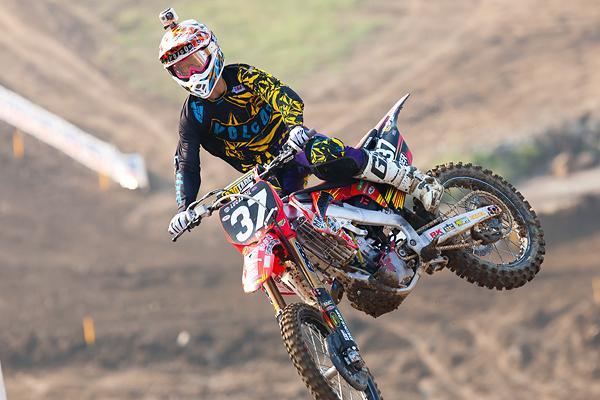 Durham's breakout 2011 season landed him a ride with Pro Circuit.
Photo: Andrew Fredrickson
Let's put it another way: We all know the Pro Circuit Kawasaki ride is the most coveted in the pits, and only four Lites riders in the business can get it. Slim pickings, yes, but I know of a smaller group. It's called, The Group of People, Who, Going Into Hangtown Thought, "I Bet Darryn Durham Busts Out Some Awesome Rides This Summer, Battles For Podiums, And Gets A Pro Circuit Ride When The Year Is Over." There must have been zero people in that group. No one. So that makes this an impressive season.
Why not put Darryn higher on this list? In my opinion (IMO, as the kids say) Durham has always had this kind of speed and talent in him. Ask any of the riders who have spent some time riding with DD, and you'll immediately hear, "His riding style is sick." For Durham, this year was a case of a great talent finally figuring it out. Of course, there are other riders out there like this, and Darryn was the one who made good on his potential. Good for you, DD!
Second: The Ewok Warrior! Alex Martin actually outdid his teammate Durham in the second half of the year and put his Eleven10 Mods bike on the podium in a moto at Southwick, which eclipsed Durham's best of a fourth. He finished eighth in points. Yes, not only did A-Mart deliver a darned podium, but he did it at Southwick, not at Millville, so everyone saying he only does well on a track that his parents own can step off. Plus, his second half of the season featured a flurry of top-10 motos, a full 10 top 10s in the last 12 motos. That's solid.
The best part for Martin as that, IMO (kids) he over delivered beyond what I thought he could do. I always thought that if Durham hit his stride, he had the stuff to be a front runner. I didn't expect Darryn to step up quite this much, but he had it in him, for sure. On the other end, I wasn't so sure Alex could get to that level, but clearly, he does. Awesome performance, A-Mart.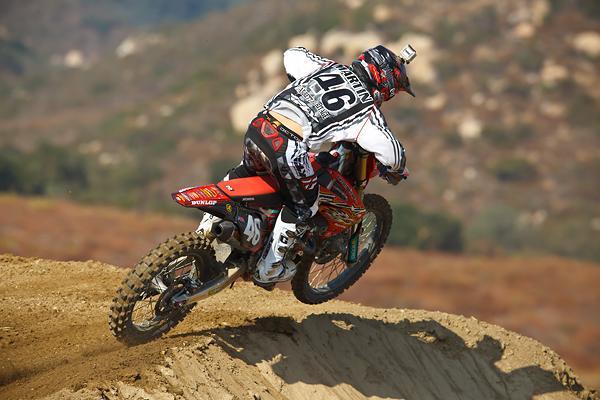 Martin was far and away one of the most improved riders of 2011.
Photo: Simon Cudby
First: It's not just what Kyle Cunningham did, it's the way he did it. Kyle has always had flashes of speed but all of the other rough aspects of racing—namely crashes and bad starts—prevented him from showing any kind of consistency. As an example, I think back to the first moto at Washougal in 2009, when Kyle scored a second place finish out of nowhere, but wasn't in the top five of any other moto all year. In the past, when you gave Kyle a start and a perfect race, he was good. But he couldn't turn bad circumstances into good.
Until this year, when Mr. Inconsistent became Mr. Consistency. At one stretch through RedBud and Washougal, Kyle reeled off a string of four-straight fourth-place finishes and then followed it with third in the first moto at Washougal. And he got these finishes in a variety of ways—often fighting his way from the back and staying solid (consistent!) through the final lap. He finished fifth in the series, and his battle for "top non-Pro Circuit rider" went down to the final moto with Eli Tomac. In this case, advantage, Tomac, but a top-five for Kyle is still impressive.
It's easy to stand on the sidelines and say a fast guy should just settle down and find some consistency. But you know what? I'm not a very organized person and I don't think anything outside of a lobotomy can change that. Leopards don't change their spots, as they say. For Kyle to go from so inconsistent to so consistent is one heck of an accomplishment. To me, that makes him the most improved this year.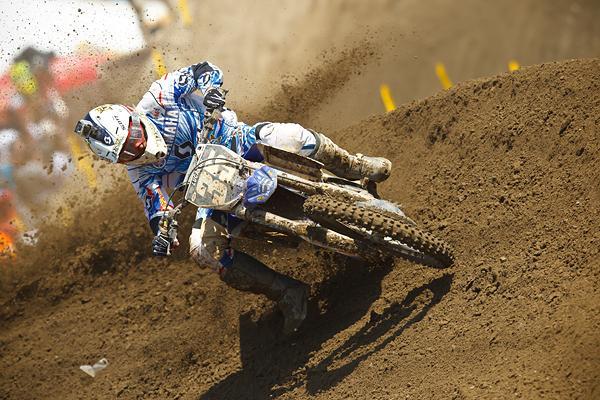 Cunningham found a way to be consistent in 2011.
Photo: Simon Cudby