Two weeks ago, word leaked out of California that American Suzuki was laying off over 30 people, including long-time racing bosses Ray Tetherton and Mike Webb, as well as a variety of folks from a variety of departments. Sad news, personally, for those people, as although layoffs are more common than usual these days, it doesn't make them any less painful. Hopefully everyone involved can find work again soon.
This news also led to wild rumors about Suzuki shutting down its factory racing effort, and since the team previously announced that Brett Metcalfe was returning to the team for 2012 to complete his two-year deal, it appeared Metty could be stuck jobless.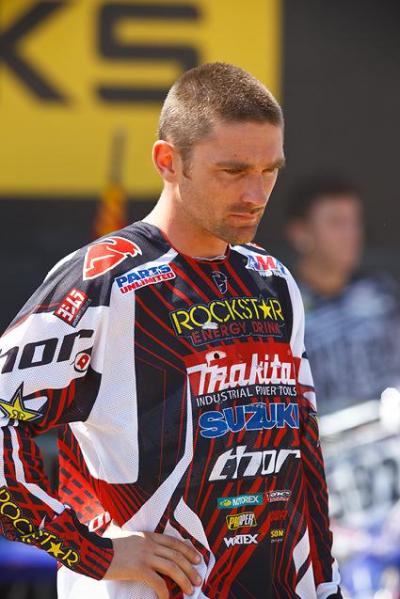 Despite rumors, Metty will be back on a Suzuki next year.
Photo: Simon Cudby
We've spent the last two weeks digging into this story, and it might not be as wild as it first sounded. This week, a Suzuki spokesperson (from Suzuki's PR firm) could only confirm that the "racing program is currently under a reorganization." We believe that Webb and Tetherton may end up being rehired by Yoshimura and essentially running the same factory Suzuki team from there. Just a few seasons ago, the Suzuki factory mechanics were actually reassigned in a similar way, taken off of the Suzuki payroll and taken over by Yoshimura, and no one watching the races could even tell the difference. Yoshimura's headquarters also house the factory Suzuki race shop, and they've been running Suzuki's highly-successful AMA Pro Road Racing effort for quite some time.
This move could end up being nothing more than a business and accounting decision, with Webb and Tetherton ending up back to work, Metcalfe having a ride, and the same mechanics (minus Mike Gosselaar, who has been hired by TwoTwo Motorsports) and the same 18-wheeler going to the races. By the time the 2012 season begins in January, we might forget about all of this.
But it could have other impacts. Since the summer, rumors have been swirling of James Stewart potentially linking with Suzuki, possibly with his own team, possibly with the factory Suzuki squad, or, more recently, we heard with a Joe Gibbs Racing Suzuki team.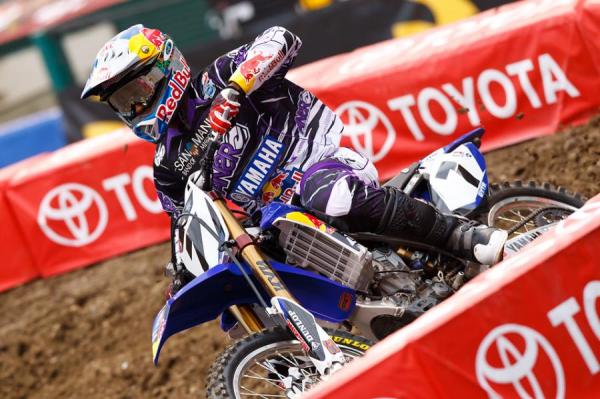 Where will Stewart land for 2012?
Photo: Simon Cudby
However, the reorganization at Suzuki could potentially hold up any such deals. At this time, Suzuki may not be in position to present a good enough offer to land Stewart, JGR, or a combination of both. We also hear that Yamaha could still be in the mix in terms of the kind of support they can provide. The Monster Energy Cup is just a few weeks away, and it would make a perfect place for a rider to get to know his new bike and team. But a deal would need to come together soon if a rider wants to get in any testing time on the new bike before the event. And the longer this goes on, the later the start on testing.
Putting all of these pieces together, we'll throw out a theory based on everything we've heard, but it's only a guess: what if Stewart and JGR went the simplest route of all, and just teamed up to race on Yamahas?
Expect an answer soon, be it blue, yellow, red, or anything else. Stay tuned.