Sneak Peak- Pro Circuit Exhaust System
Pro Circuit continues to improve upon their championship-winning products and is excited to provide a special sneak peak of the all-new Ti-5 titanium exhaust system. Designed for optimum performance, riders will enjoy increased horsepower while still meeting both AMA and FIM sound requirements.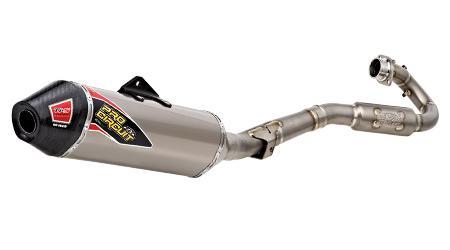 Ti-5 Carbon Complete Exhaust System
Equipped with the Pro Circuit standard RC-4 resonance chamber, the Ti-5 exhaust system is constructed from titanium throughout the muffler can, header, and mid pipe areas.  Unlike other Pro Circuit exhaust systems, the Ti-5 offers consumers the choice between a titanium and carbon fiber end-cap. Additionally, the asymmetrical muffler configuration maximizes packing volume to ensure sustained performance.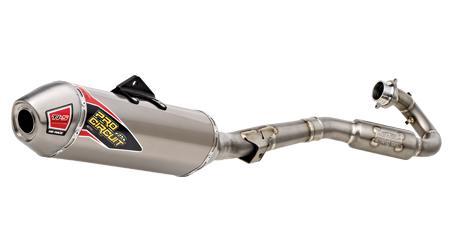 Ti-5 Titanium Complete Exhaust System
Additional product specifications are included below. The all-new Ti-5 exhaust system comes complete with an additional silencer packing kit and will be coming soon to your local dealer as well as the Pro Circuit online store. For additional information on this and other Pro Circuit products, please visit www.procircuit.com
Ti-5 Complete Exhaust System
Asymmetric muffler design
Meets 2012 AMA/FIM 2-Meter max sound test
Increased packing volume
Aluminum muffler bracket
TIG welded
RC-4 resonance chamber
Machined titanium mid-pipe to header joint
Optional titanium or carbon fiber end cap
Additional silencer packing kit