Budds Creek Motocross Park
Mechanicsville

,

MD
Budds Creek Motocross
Lucas Oil AMA Pro Motocross Championship
Welcome to Racerhead, this time coming to you from the press tent at the Budds Creek National. Warm, humid weather—and maybe another thunderstorm—is in the forecast, and so is some excellent racing. Tomorrow marks the fourth round of the 2011 Lucas Oil AMA Pro Motocross Championship, and if the weather holds up, we should see another very big crowd and more close racing.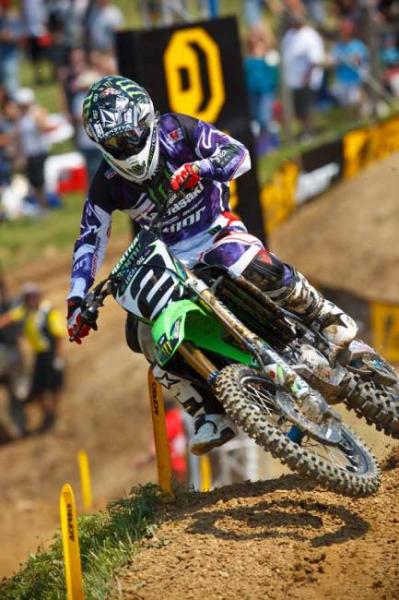 Can Ryan Villopoto keep the momentum going tomorrow at Budds Creek?
Photo: Simon Cudby
The MotoTees Budds Creek National broadast will kick off at 1 p.m. Eastern, with live first-moto coverage of the 450 and 250 classes on FUEL TV.
Domestic coverage continues on Saturday night, with back-to-back final moto broadcasts of both classes on SPEED. The 450 Class begins at 10 p.m. Eastern, with the 250 Class following at 11 p.m. (And FUEL TV will show the highlight show from last weekend's Rockstar Energy High Point National in Mt. Morris, PA, tonight at 10 p.m. Eastern/Pacific.)
Additionally, live final-moto coverage from Budds Creek will be showcased internationally in Europe, Australia, and Brazil on Motors TV, SPEED Australia, and ESPN Brazil, respectively.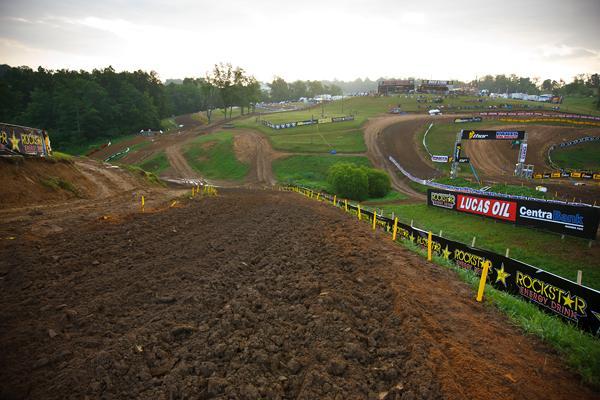 High Point turned 35 last week, and it was an epic race party.
Photo: Simon Cudby
High Point
had it all—almost. The 35
th
running of the race my mom and dad started back in 1977 saw a huge, boisterous crowd, good and bad weather, and a few eyebrow-raising moments. The first came at the start of the first 450 moto when KTM rider
Mike Alessi
hit the gate, broke it off its hinges, and basically got caught in it, slowing his next-door neighbor
Michael Byrne
down too. Alessi recovered for third and then was docked one position to fourth afterward for jumping the gate.
Was that too little of a penalty? The consensus seems to be yes, though the AMA rulebook allows for the referee to make that call, and the ref decided one position was the penalty.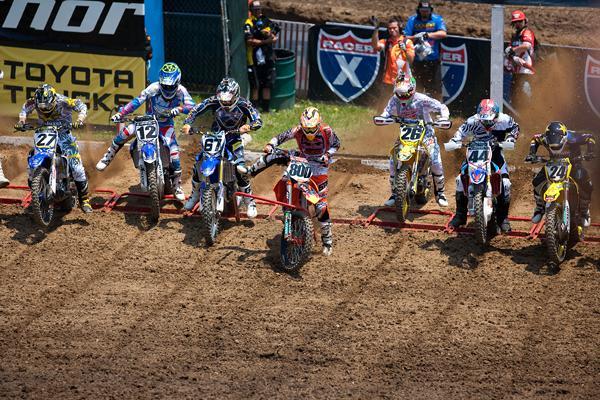 Mike Alessi went a little early and was penalized.
Photo: Andrew Fredrickson
We also saw
Ryan Villopoto
win his first national in more than two years, while
Chad Reed
had his first lackluster moto in the 450 Class.
There was also a problem with Ryan Dungey's visor before the start of the first moto, but Ryan didn't realize it until it was time to race. He waved his arms frantically but it was a visor problem, not a mechanical problem, and the starter continued with the process. I can see where Dungey would be upset, but he took in in stride, got a good start, and finished second—albeit with a loose visor.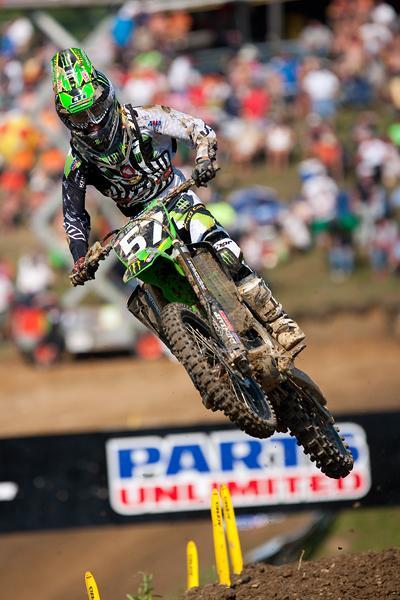 Nice look for Blake Baggett, but it didn't slow him down!
Photo: Andrew Fredrickson
Blake Baggett
knocked his own visor completely loose, then put on one of the all-time great rides I have ever seen at
High Point
. The California kid is the real deal, and his strength and speed are downright impressive. If he stays off the ground, he will be tough to beat anywhere...
That said, I fully expect Dean Wilson to repeat as winner in the 250 Class here at Budds Creek tomorrow. He just seems due, and he goes fast here in Maryland.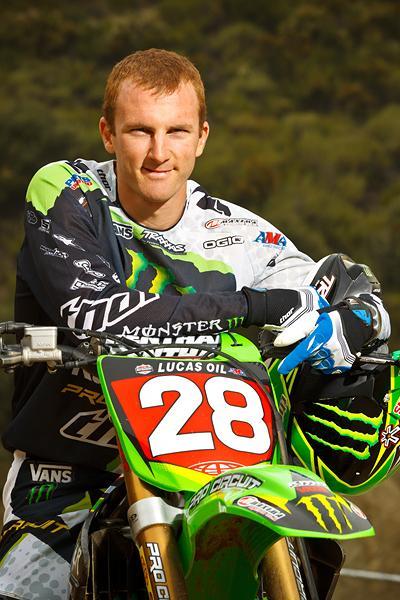 Tyla Rattray shows off his new red plate.
Photo: Simon Cudby
And then there's
Tyla Rattray
, the new points leader and teammate to Baggett and Wilson. Tyla may not have the blinding speed the younger guys do, but he knows how to manage a championship. He's been he most consistent man in the class so far this season, and I fully expect him to race with an eye on the championship, not just race wins.
I can't imagine what it must be like to juggle three title contenders under one truck, but Mitch Payton and the Monster Energy/Pro Circuit Kawasaki team seem to know exactly what they're doing—as always!
When Darryn Durham grabbed the lead in the first 250 moto last weekend by passing Nico Izzi, it was a special moment at High Point, not only for Durham and his family—they grew up at the Mt. Morris track—but also for Morgantown Powersports, the nearby Honda shop that sponsors Durham, as well as Eleven-10 Mods, Chad Sanner's engine-mod company (and Chad is another High Point product). Durham held the lead for almost a half hour before being gobbled up by those three Pro Circuit Kawasakis, but it was still a heroic effort for a kid all the other pros really seem to like.
If you missed that moment, GoPro had a helmet cam on Durham and captured what I believe is one of the best motocross laps I've seen yet in this rapidly improving world of helmet cams. Check it out (and go full-screen and turn up the sound!):
The Racer X Films guys also shot that exceptionally cool double that Marc Peters built at High Point where guys were whipping it all day long. It's this week's The Spot video, and it's a clean, no-frills look at how the pros approach an obstacle.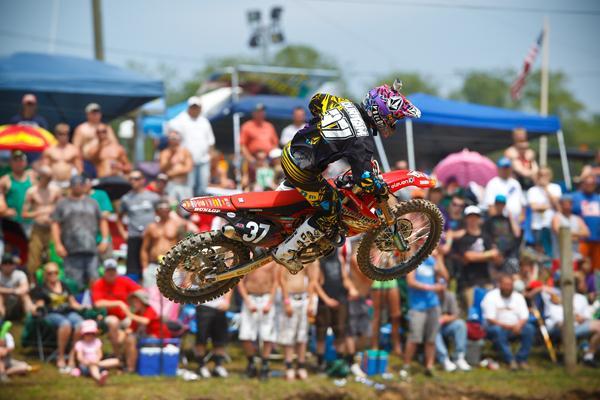 Darryn Durham on the big doubles at High Point.
Photo: Andrew Fredrickson
And finally on the video front, I have to give the Vurb Moto guys credit for coming up with something very funny and original: Voice-Over. Not everyone will be happy, but it is pretty darn funny.
I've never believed there was a Racer X cover curse, but ever since Ryan Sipes made our July '11 issue, he's not had much luck. He scored zero points at Hangtown after getting hurt off the start, and then at High Point he was in the hunt for a podium in the first moto before he crashed right before the finish line and suffered a TKO for the day.
And then there's Ken Roczen, the first GP rider to appear on the cover since Stefan Everts won the 2006 Motocross of Nations. Roczen earned our August '11 cover based on his sensational win at the Las Vegas SX finale, and then he won the U.S. and Brazil GPs. But last week in Portugal he crashed hard in the whoops and took a handlebar to the ribs, causing a DNF and handing the red plate for the MX2 points lead over to his KTM teammate Jeffrey Herlings. Sorry about the crash, Kenny—I hope you don't blame the new cover!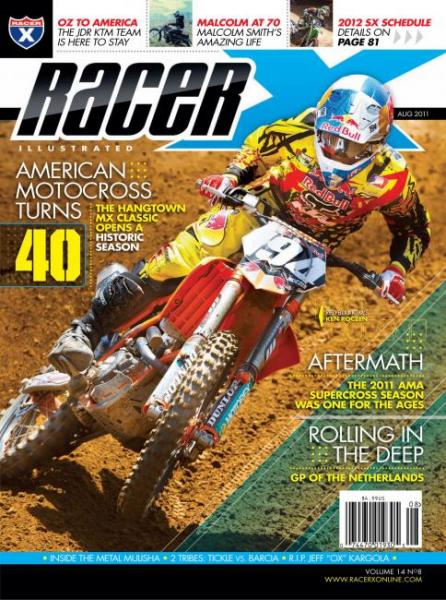 There's no cover cure, just a cover coincidence.....
I've always enjoyed the relatively short trip down to Budds Creek, going all the way back to racing here on minicycles back in the day.
We probably won't add this to the list, but it's still pretty cool: Jonathan Beasley, the Budds Creek promoter, will get married tomorrow between the motos on Henry Hill. The best man will be The Man himself, Roger DeCoster, and Moto-Tees' John Ayers is both the title sponsor and a part of the wedding. Beasley is as big a motocross fan as exists anywhere in the world—his son's name is Ezra! Congrats, Jon, and good luck on your marriage.
And congratulations to a few very good friends and great motocross people. First, Jimmy Button and his wife, Kristi, welcomed their first child, Phoenix James Button, who was born on June 7 and weighed in at 6 pounds, 14 ounces.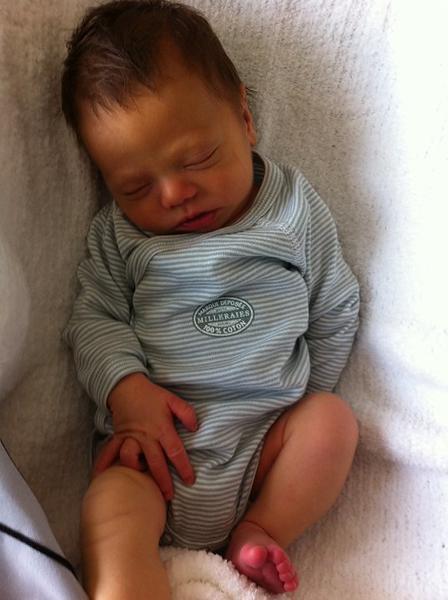 Phoenix James Button
And next, congratulations to Alli Sports' main man in motocross, Mark Carter, and the lovely Amanda on the arrival of their son Reef, who has salt water in his blood from his dad's love of the ocean (but hopefully looks like his gorgeous mom instead of Mark!).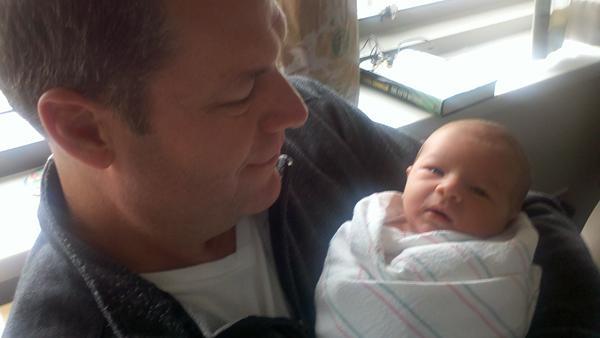 Reef and Mark Carter talk moto.
Don't forget to tune into the Thor Race Center tomorrow for in-depth coverage on the race.
Also stay tuned to Racer X Online for the Racer X Pre-Show from Budds Creek later on tonight.
Okay, let's turn this over to Matthes first...
Well, we're three rounds deep in the Lucas Oil AMA Pro Motocross Championship and it's shaping up to be an awesome series. We haven't seen any truly epic battles yet, but I have a feeling they are coming. This weekend in Budds Creek, we may see some rain again, and in that case, things could get busted wide open.
What we've seen so far is that three racers have sort of broken away from the rest of the field. In the 250 Class it's Monster Energy/Pro Circuit Kawasaki teammates Blake Baggett, Dean Wilson, and new points leader Tyla Rattray who have done most of the damage so far. They are swapping the red plate back and forth (and forth) to the point where we think they've already made history. This might be the first time in AMA history that the points lead has changed hands in three consecutive rounds, to three different riders on the same team! Check out Weege's look at that little factoid here.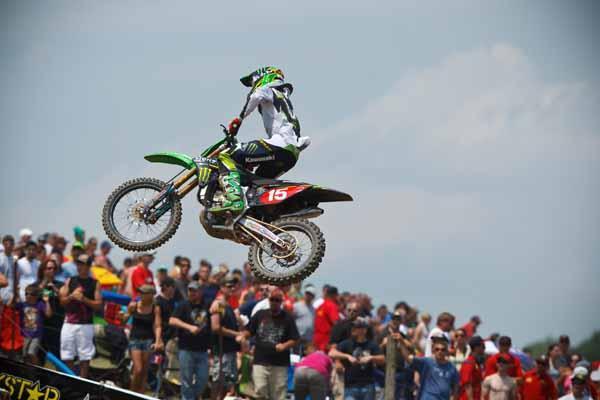 Matthes still thinks of Dean Wilson as a fellow Cannuck.
Photo: Simon Cudby
In the 450 Class it's points leader
Chad Reed
,
Ryan Dungey
, and
Ryan Villopoto
who look to be the ones slugging it out all summer. The 450 guys seem set in stone, and those three are going to be fighting for the title. After that I think
Mike Alessi
can get in there, and I think
Davi Millsaps
will be right there, along with
Brett Metcalfe
and
Jake Weimer
.
And although he's back a ways right now and had a bad High Point, Andrew Short's outdoor credentials are solid enough that he'll get back on track. He has to, right?
In the 250s, we just found out that Justin Barcia is battling mononucleosis, and that's never good. Barcia has been a bit off this year but I thought his Texas race was great. A second in the second moto and a charge through the pack in the other and he seemed to be on the verge of getting back to winning motos and races, but this is going to be tough for the 17. Last report was that he's going to try to ride through this, but it's not going to be easy, and if he's struggling to get top-tens, look for JB to be put on the sideline with the rest of his injured team. Wil Hahn, Blake Wharton, and even fill-in guy Jimmy DeCotis are all hurt right now for the GEICO guys.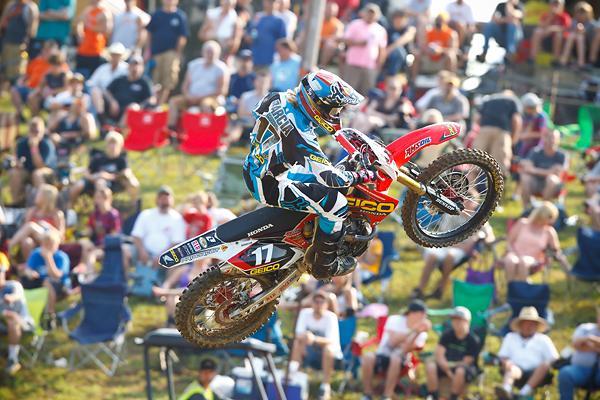 Justin Barcia can add mono to his sore wrist problem.
Photo: Simon Cudby
Budds Creek
is one of
Chad Reed
's favorite tracks on the circuit, and
Ryan Villopoto
has never lost there (although he's never ridden a 450 there before).
Ryan Dungey
won last year, so there will be some sort of give this weekend. Maybe Reed can summon the ghosts of 2003 and
Tim Ferry
when the superteam of Matthes and Ferry managed to capture the first-moto victory?
As few of you probably know, a Canadian team failed to win the Stanley Cup for the eighteenth straight year, and if you're counting at home, that's four Canadian teams to lose in the last five years. It's enough to make a Canuck go out and riot, in theory.... Congrats to the Boston Bruins on their achievement.
We had Jeremy Albrecht on the Pulpmx Show this week and it was interesting to hear his take on different topics. I like how he and Roger DeCoster have come out and said they're interested in signing Ryan Dungey next year. There is plenty of secrecy out there, and it's refreshing when these managers say "Yup, we're going for him and so what?"
Last week on the way to High Point, I got upgraded to first class and when I got to my seat who was there but none other than DeCoster himself! I'm sure he wanted to watch tennis on TV or maybe just try to ignore, me but no such luck. Yeah, he may have been able to get away from Robert and Mikkola at Namur back in the day, but there was zero chance he was getting away from me! Anyway, thanks for the conversation, Roger. I asked him about his team switch and how it's going some six months in, plus his son Mika's tennis career, "Bad" Brad Lackey, his riders, Clement DeSalle, Ferry (of course!), Grand Prix races, his brother-in-law (Pekka Vehkonnen, himself a two-time world champ), hockey, and a whole bunch of other stuff!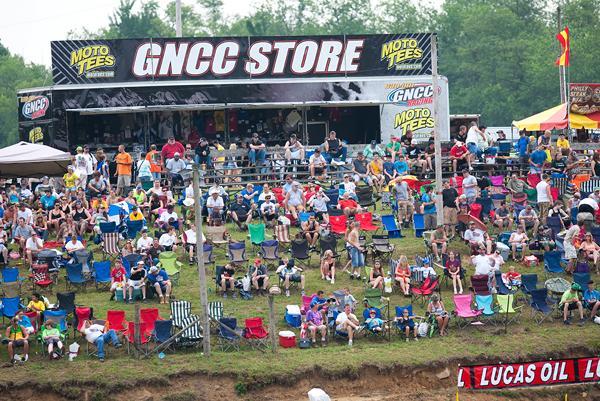 High Point saw a big turnout last weekend.
Photo: Andrew Fredrickson
Round three of the Canadian motocross series is taking place this weekend in Calgary, and if you want to know what's going on this weekend, check out directmotocross.com for the scoop.
Here's Aaon Hansel, who made his first trip back east for a national to attend High Point Raceway:
The third round of the Lucas Oil AMA Pro Motocross Championship certainly had it all, didn't it? From the weather, to the action on the track, to the sunburned and drenched fans (it feels weird writing that), there was plenty of variety at the 35th running of the Rockstar Energy High Point National. And the same goes for the track itself.
In the first motos, the clay soil offered up some great traction, and I even noticed a few sections that were getting blue-grooved. Then came the rain, turning the track into a muddy, treacherous mess that yanked the dirt out from underneath the wheels of guys like Alessi, Millsaps, Dungey, Wilson, Baggett, and more.
Of course, it didn't seem to bother Baggett much. The guy was riding so well he probably could have pulled over to down a hot dog and a cold beer and still take the checkers! He was simply on another level at High Point, and guys like Rattray, Wilson, and Tomac have to be feeling a bit uneasy by now with his pure speed and obvious fitness. And how about that visor malfunction? His visor spun around so perfectly it looked like it was done on purpose! Maybe Baggett was just trying to create some more downforce to cope with the slippery conditions. How long before you see guys at your local track sporting the new look?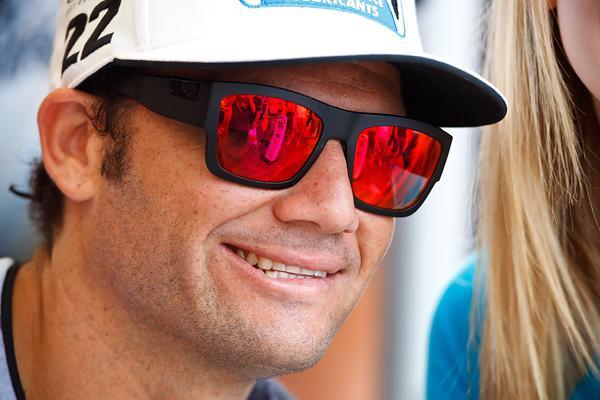 Chad Reed thinks of Budds Creek as one of his favorite tracks, but so does RV!
Photo: Simon Cudby
I don't have much to say about the 450s, except that now that
Ryan Villopoto
seems to have regrouped, things could start to get very interesting. We all know how fast RV is outdoors—he was a dominant force for three years in the 250 Class—and we all know how much of a fighter current points leader
Chad Reed
is. Hopefully, both guys stay healthy, because I have a feeling we're going to see some intense racing between the two. And we can't forget Dungey, who left
High Point
with the red number plate in 2010 and showed up without it for the first time in 2011. He'll win one of these things before it's all over, but with all of the talent out there, it's not going to come easy.
Being based in Northern California, I don't make it back east very often. In fact, last Saturday was the first time I'd ever been to High Point Raceway, and one of the first things I noticed was the humidity. It was stifling! Guys like DC, "Bad" Billy Ursic, Chase Stallo, and pretty much everyone within a hundred yards of me just laughed, said it was nothing compared to Loretta Lynn's, and asked if I needed a certain feminine product to help me stay dry. It may have been nothing to them, but I'm not used to opening my laptop to discover a thick layer of condensation on the screen in the middle of the day. Just sayin'.
Lastly, if you ever find yourself out having a few beers with the Racer X dudes, make sure you watch your mouth, as anything stupid and/or embarrassing you say can and will be used against you in the Noise section of the magazine.
Thanks to Aaron—good to have him back east. Okay, here are some more notes as we close this out....
Stop by Racer X booth on Vendor Row this weekend to pick up your free Budds Creek sticker, and subscribe or renew with one of these special offers!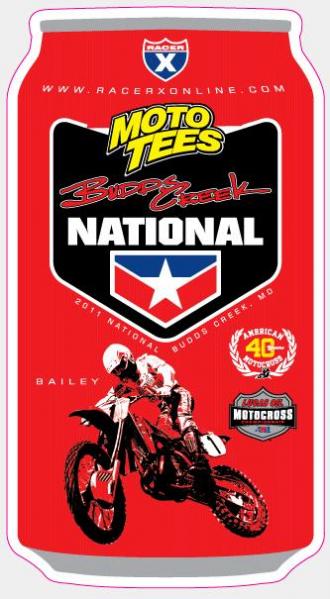 For only $30, you'll get 13 issues of
Racer X
and an all-day pit pass, good from 9-5 on Saturday. Supplies are limited, so don't miss your chance to have all-day access to the pits.
Or you can subscribe and get 13 issues of Racer X and a Ryan Villopoto/Thor field blanket for only $25!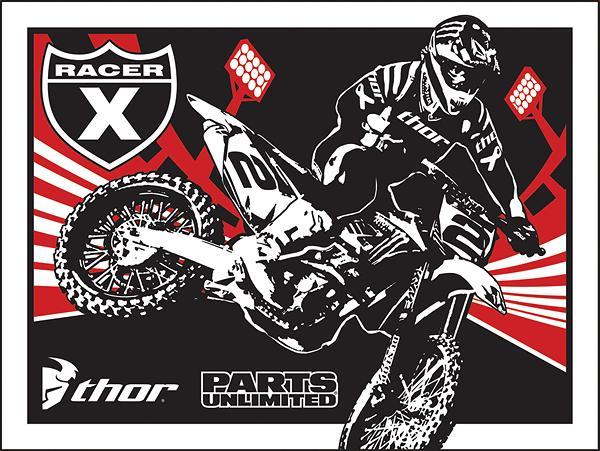 These offers are good for both new and renewal orders, and can also be given as a gift. And while you're there, check out the clothing line from Racer X Brand and a get free Racer X cup with a clothing purchase of $20 or more. See you there!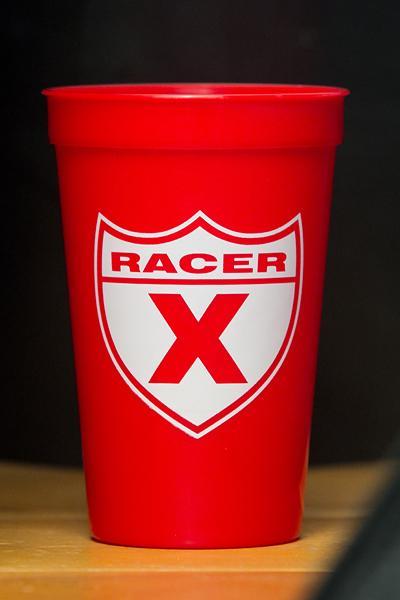 Current PGA Tour player and motocross enthusiast Rickie Fowler will be competing this weekend at the U.S. Open at Congressional C.C. in Bethesda, Maryland. In his spare time between following motocross and preparing for the 2011 U.S. Open, Rickie and some other PGA Tour players made a funny video spoofing boy bands:
How cool would it be to see Baggett, Wilson, Tomac, and, say, Malcolm Stewart do something that sunny?
Remember Jeremias Israel? He's the very fast privateer Honda rider from Chile who rode the nationals for a few years. I got an email from him this week on the American Motocross tour and he told me he's still racing motocross in South America, as well as enduro and rally cars.
Old School MX Video of the Week: The 250cc GP from Holice, Czechoslovakia, from way back on May 5, 1968. It features Joel Robert, Torsten Hallman, Sylvain Geboers, and the first Suzuki GP effort from Japan. The pit scenes are amazing—look at how things were back then:
We saw this tweet from Kelly Louch earlier this week regarding Ian Trettel: "@Trettel77 called John! AWESOME news every1! Doing great-appreciates ur prayers/support!"
Get well soon, Ian.
Check out the new Loretta Lynn's logo, courtesy of new title sponsor Red Bull.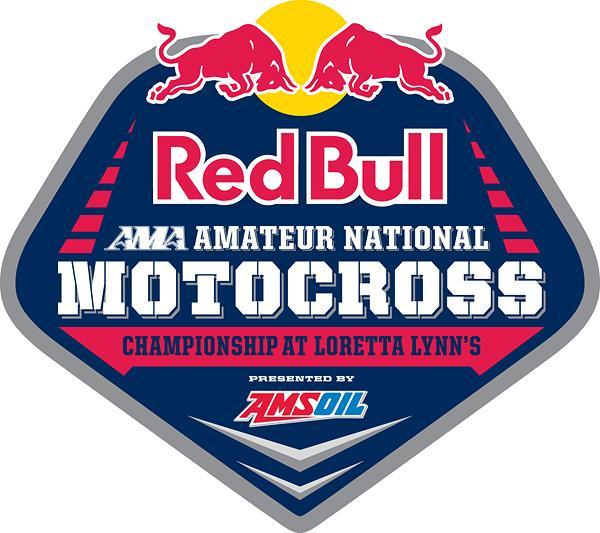 As we mentioned here a couple weeks back, Adolf Weil, winner of the 1973 Trans-AMA Series and one of the greatest of German motocross racers in history, passed away recently from a long illness. Weil touched folks all over the world, from Southern California to Eastern Europe. Here's a letter we received this week with some special photos of the departed legend:
As you have certainly heard that ADOLF WEIL great german MAICO motocross rider of 60' s and 70' s has passed away few days ago. We will all miss him and his smooth fast riding style...... I would like to pay tribute to memory of this great rider so here are some photos I took of him in late sixties...
Regards,
Justyn Norek (TURIN - ITALY)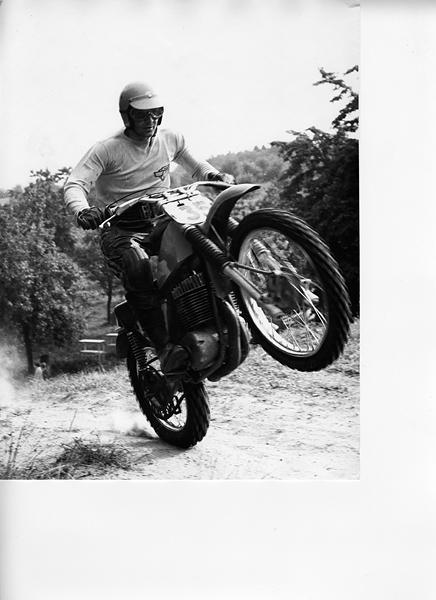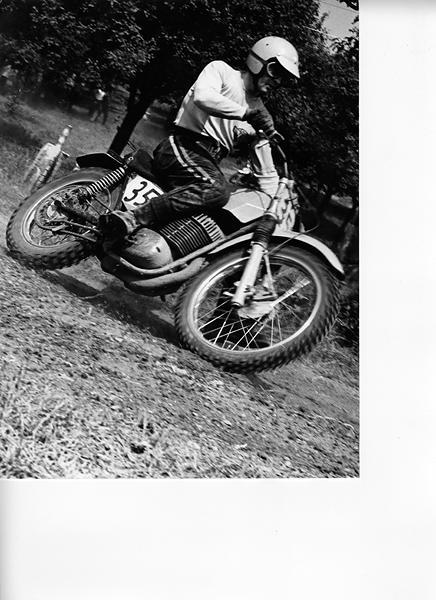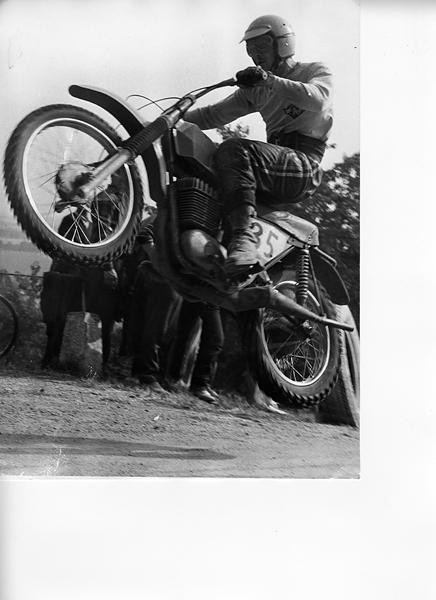 The 2012 presidential election is still a long ways away, but Utah's Republican Governor, Jon Huntsman—a big fan of motocross and a regular visitor to the Salt Lake City SX each year—has announced that he's in the running. Here's the Reuters News story on his campaign announcement.
Check out Michael Leib's latest blog post as he prepares to get back out on the race tracks of Europe.
Okay, that's it from Budds Creek. Please tune in tomorrow to FUEL for the live first motos and then SPEED tomorrow night for primetime coverage of the second motos from the Moto Tees Budds Creek National. Thanks for reading Racerhead—see you at the races!