High Point Raceway
Mt. Morris

,

PA
High Point Raceway
Lucas Oil AMA Pro Motocross Championship
When
Ryan Villopoto
left the 250 ranks in AMA Motocross after scoring three-straight championships, it left a major void at the top of the class for 2009. At the beginning of that season, two new imports from Europe were right at the top of the favorites list. South Africa's
Tyla Rattray
and England's
Tommy Searle
had just finished battling for the 2008 MX2 Championship in the GPs, and it wouldn't have been a shocker to see them battling again for the American crown.
It didn't go that well. Rattray was struggling to learn the American tracks, as the revamped AMA Pro Motocross program no longer featured a two-day format with a full day of practice before the races. This gave Rattray only two sessions on Saturday morning to learn the track—and also try to log a fast qualifying lap—and he found himself winless early in the season.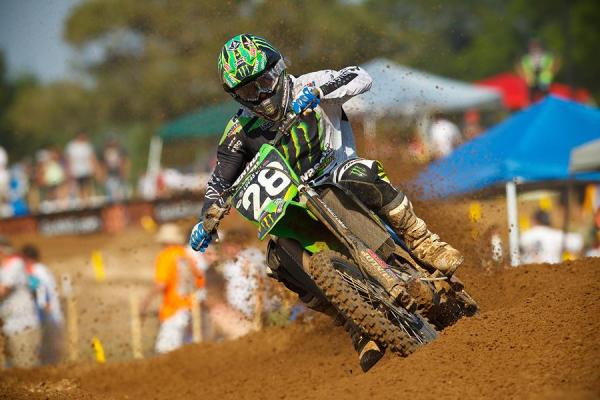 Rattray went 2-1 at Freestone for his second career overall.
Photo: Simon Cudby
Searle battled hard and finally put his KTM on the podium at the third round of the season at High Point (edging Rattray, in fact, who finished fourth). But ahead of them came Christophe Pourcel and Ryan Dungey, the two riders who would ultimately end up battling for the 250 title.
Searle's results tapered off during the second half of the season, and he was even stuck in some team drama, with KTM considering scaling back its 2010 racing efforts significantly, even though Searle was still holding a multiple-year factory contract. Rattray had it even worse, though, as he crashed at Red Bud and broke his thumb. Late in the season, Rattray would return and snag a moto win at Southwick, but the duo ended the year ranked sixth and ninth in points. Regarding their long-term prospects of racing in the U.S., 2010 would be a make or break season.
And early in 2010, it was Searle who looked the best, leading the first moto of the season at Hangtown before getting passed by Pourcel on the last lap. Unfortunately, he crashed in moto two and injured his shoulder. Searle was never able to return at the same speed he showed at Hangtown, and after two disappointing seasons in the U.S., he was indeed headed back to Europe, where he is now once again battling for the MX2 crown (although this time on a Kawasaki, against his old KTM team).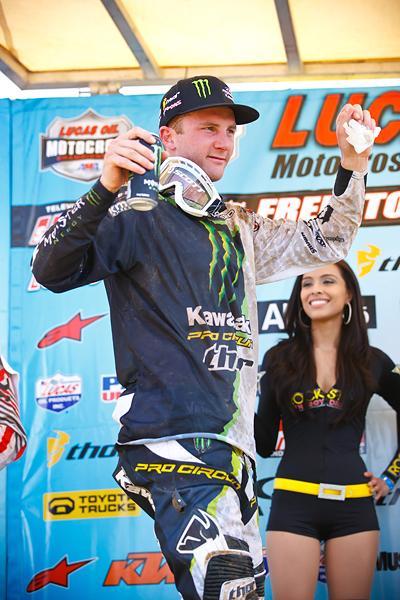 It may have taken longer than expected but Rattray is finally starting to show he can win in America.
Photo: Simon Cudby
Rattray, meanwhile, only snagged tenth overall at Hangtown last year via 8-16 finishes. At that moment, it looked like Searle could be the one staying, and Rattray could be the one going—especially since Rattray had missed the entire supercross season with an injury. Worse yet, Rattray had walked away from a good 450 MX1 deal with KTM just to come to the U.S. in the first place. He had taken a risk, and it wasn't playing out like he had hoped.
And in the first moto of round two at Freestone, Rattray only finished sixth. Much has said about Dean Wilson's second-moto gaffe in Texas last year. But all of that talk only focuses on Wilson. That moto actually had a more profound effect on Rattray, who inherited the lead and the moto win when Wilson slowed down—a breakthrough after 8-16-6 scores in the first three motos of the year. And at the very next round, Rattray went 2-2 at High Point to take his first ever AMA Motocross win. Ever since, Rattray has been a contender for wins and podiums here, and comes into High Point this year with a 2011 overall win already under his belt.
It took longer than expected, but now Rattray has checked off one big goal: proving he can win races here. Now he's going after the title many thought could have been his two years ago.