Rogers Centre
Toronto

,

Canada
Toronto
Monster Energy AMA Supercross Championship
When we brainstormed about a new column called The Moment for this season, we anticipated digging deep within the cracks of each race to find the small incidents that have a big impact on a race.

We could find that moment in Toronto if we needed to. Ryan Dungey went off the track while leading, then pulled a nifty save to get back on the track and not lose much time. He could have lost the race at that moment, which would have changed the season dramatically.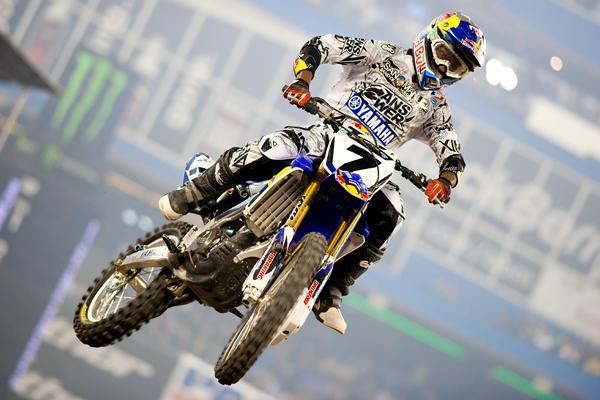 Stewart overcame another bad start to salvage fourth.
Photo: Andrew Fredrickson
Later Chad Reed launched an attack on Dungey to try to get the win, but he made a mistake of his own, jumping from a 54.7 on lap 17 to a 56.2 on lap 18. And at that point, Dungey had stepped up his own pace in response to Reed, dropping from a 55.2 to a 54.1 on lap 17 to 18. On lap 18, Dungey won the race.

But those are just the details. The small things. The biggest moment in Toronto took place on lap three, when James Stewart and Ryan Villopoto came together and went down. Any pass that results in two riders going down creates a stir, especially when it involves two riders who where running one-two in the series for the majority of the year.

View the crash anyway you'd like--Stewart took Villopoto down, or Villopoto turned down into Stewart, or, gasp, it was just a racing incident while battling through traffic. But the bottom line is that two contenders lost more points.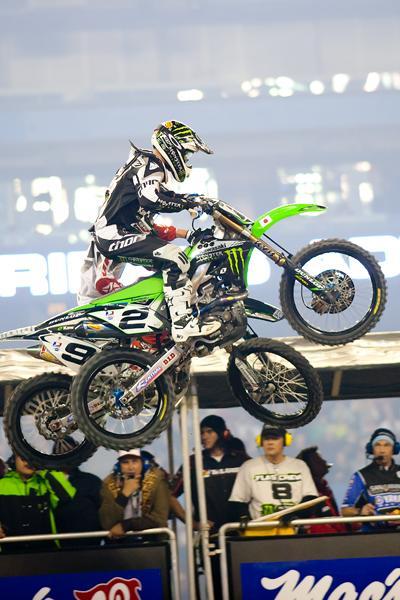 RV suffered more bad luck in Toronto. This time it cost him the points lead.
Photo: Andrew Fredrickson
We expected The Moment to dig into the small stuff, but in this wild and crazy supercross season, the big moments haven't been big, they've been huge: Villopoto and Stewart washing out their front tire in a couple of early races, Villopoto crashing early in San Diego, Dungey losing a chain in Anaheim, Reed and Stewart crashing in Atlanta, Stewart crashing in Daytona, and then Stewart and RV having problems the last two weeks.

In any normal supercross season, we'd have to dig hard to find the story. This year, things seem set to explode every week.