Daytona International Speedway
Daytona

,

FL
Daytona
Monster Energy AMA Supercross Championship
By: Stacey Baker
Dream Traxx has become one of the leading track building companies in the industry. Building for many of the sports top riders, as well as some elite events. We receive many emails with questions about how we design and build our tracks, as well as what it is like to build for the sports top riders. We wanted to take the time to answer some of those questions, and give a little background on what goes into designing and building a track like the one just completed for Ryan Villopoto.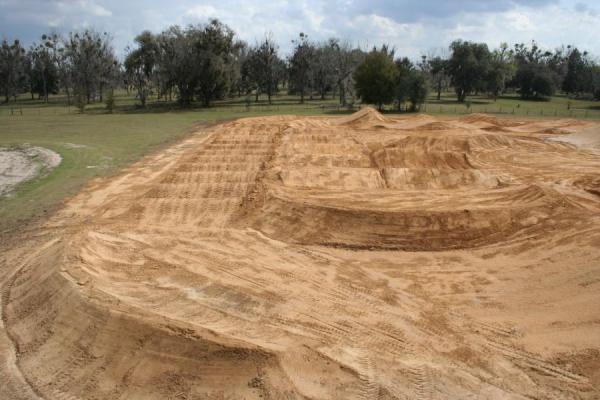 Villopoto's new track built by Dream Traxx.
Photos: Dream Traxx
1. How do you plan a track design for a top rider like Ryan Villopoto?
Jason Baker: Basically, in Ryan's case we talk about what stuff he likes and would like to see in his track. Then take into consideration the tracks that are coming up and if there are any features that stand out or that they are doing a lot of. We would want to put those features in to get practice on. Also, with Ryan having Aldon as a trainer, Aldon has a voice as well regarding what he would like Ryan to have on the track from a training standpoint. Then we put all of our thoughts together to build what works best for the riders program. All of our tracks are individualized for each particular rider to help focus on their strengths and weaknesses.

2. What is the most difficult part of building a supercross track?
Dirt management. When you are doing a knock down rebuild - you are not just fixing the jumps that are there, you are knocking everything down and starting from scratch. You need to make sure you manage your dirt to be able to build all of the obstacles so they are balanced throughout the track without running out of dirt. It is important to make sure that you don't build one section bigger or smaller than the next, and that is all part of managing your dirt amounts as you build.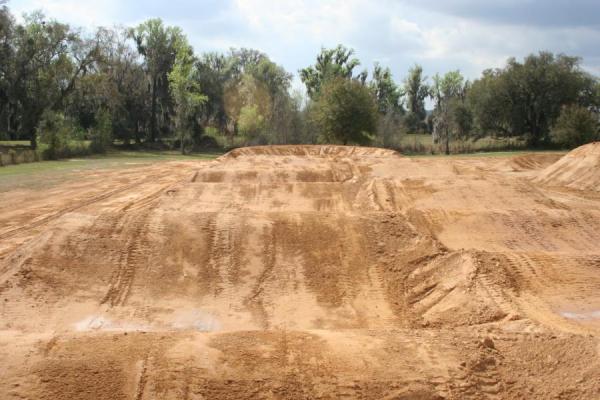 3. What is your favorite thing to build on a supercross track?
I really like building a big finish line, with real steep take offs and big landings. I love big jumps and I love visualizing the guys throwing a big whip off of it! I also like to build big whoops, but they are tough on you as an operator.

4. What is the biggest challenge building tracks for some of the sports top racers like Ryan?
Making a track that has the three key elements: fun, challenging, and safety! At the level the guys I build for our riding, plus the quality of the bikes they are on - to build a challenge can sometimes have a very fine line between challenging and dangerous. Keeping that line separated is important and often tough. Trying to keep it fun is a big obstacle too. These riders put more than 60 laps on the track each day, week in and week out.  You want a track that makes them want to get up and train. You want them to have fun riding that same track over and over again,  while trying to shave tenths of a second off their laptime throughout the season.
5. After completing a track like Ryan's, what do you enjoy most as you look at the finished product?
I am very particular and critical during the build process. I demand perfection from myself and my crew - so its nice to look and see how all those little things add up to a beautiful track. I love standing up above the track, looking out over it, and seeing it picture perfect. Visualizing all of the lines, and everything symmetrical - and picturing the rider on it for the first time. I love being able to be there when the rider takes his first laps on the track. Watching a rider come off the track with a grin from ear to ear is so rewarding and the best thank you I can get.
For more information on Dream Traxx, visit www.dreamtraxx.com , Be sure to follow www.facebook.com/dreamtraxx and www.twitter.com/dreamtraxx to get all of the latest dirt on our "Dream Tracks"