Last week we kicked off the
Fox Fifty
by asking you to vote on who you thought were the five fastest riders of all time from Ohio. You can check out the results
right here
. For this week, we head out west to Arizona, the home of the Phoenix Supercross, Arizona Cycle Park, and a whole big rig full of fast Blose family members. You can vote for your five fastest, and we will tally them up and post them here next week. (And if we missed anyone you would like us to mention, please email us at:
Letters@racerxonline.com
)
In no particular order, here are Arizona's finest:
Troy Blake (Mini prodigy, Yamaha factory rider who passed away last year)
Carlos Serrano (former Maico factory rider)
Chris Blose
(still racing and currently 13th in points in the SX class),
Michael Blose (podiumed in Atlanta SX and numerous arenacross wins),
Jimmy Button (Longtime factory rider, AMA National and 125 Supercross winner, GP title contender)
Shaun Kalos (Minicycle legend and late-eighties' privateer favorite)
Chappy Blose (125 National Amateur Champion in 1978 and former factory Kawi rider),
Bob Blose (Husky factory spot in 1976 before he had a career-ending injury).
Kyle Fleming (R&D Suzuki rider who lost his life at a train crossing in Ponca City in 1982)
Bobby White (Pro national racer, now the owner of Arizona Cycle Park)
Robert Naughton (Longtime presence on the AMA National and Supercross circuit
Bryan Bruner (Team Green rider from the 1980s, finished second to future world champ Trampas Parker one year at Ponca City)
Ted Campbell (Top privateer throughout the late '90s and early '00s
Now it's your turn. VOTE BELOW!




Next week: Georgia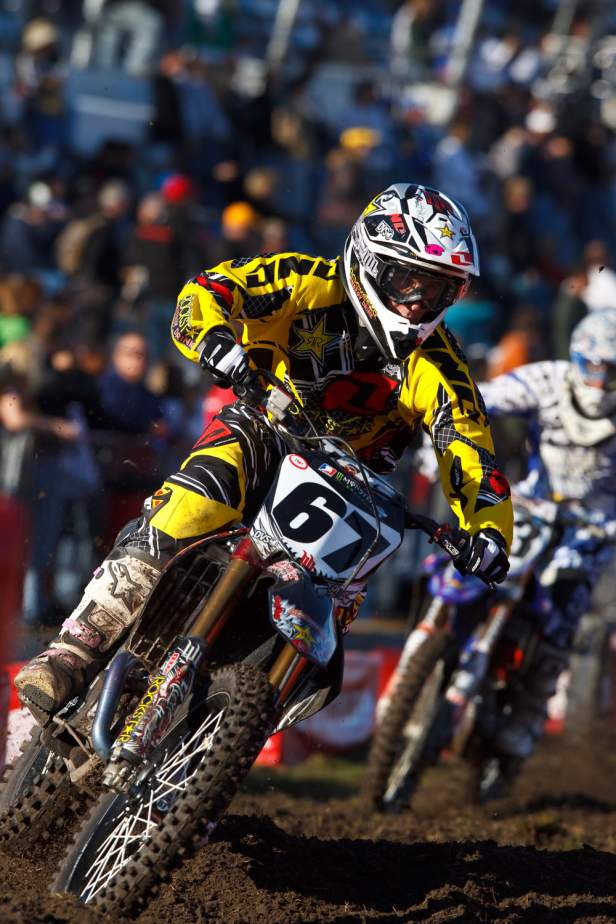 Chris Blose
photo: Simon Cudby