Ricky Carmichael
is taking part in opening ceremonies tonight for the Atlanta Supercross, and because of that, he was out in the first, untimed 450cc seeded practice session, and it's crazy how fast he still is, despite the fact that he rides about once a month or so. He was one of the first riders to jump the track's giant quad jump as well.
He will be doing the parade lap with the top points leaders tonight.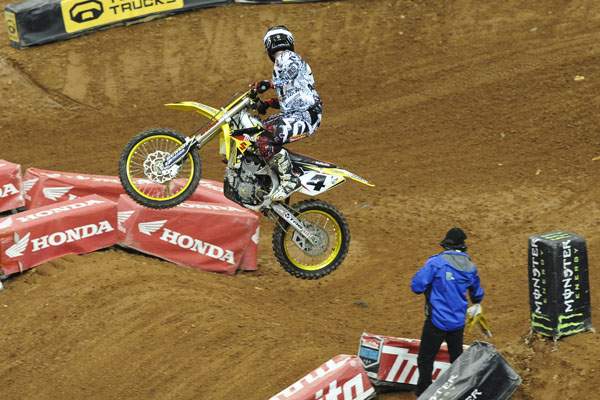 Ricky Carmichael
throwing down over the track's giant quad jump.
Photo: Cox