Ricky Carmichael NASCAR Test
Ricky Carmichael NASCAR test / Lakeland, Florida
December 11, 2006
Ricky flew straight from winning the World Supercross series event in Vancouver, British Columbia on Saturday night to Lakeland, Florida for a NASCAR test on Monday morning. Ricky was really excited about the test because he would be working with several top drivers and in several classifications of cars. Ricky's sponsor, GINN racing, brought a Late Model car, an ARCA car and a full Nextel Cup car to the test.
Ricky and his dad and I landed in Orlando from Vancouver on Sunday afternoon and headed straight to Lakeland to hook up with the guys from GINN racing. We had an early dinner and called it a night so Ricky would be fresh to drive early the next morning.
Ricky hit the gym at about 7:00 A.M. on Monday morning and then grabbed a quick breakfast in the hotel lobby before we headed to the track. Ricky was scheduled to begin testing at 8:30 A.M. and would be in and out of the cars until about 5:00 that afternoon.
Ricky's car was totally computerized. The engineers could tell when Ricky was on the gas, on the brakes and how much pressure he was using on the pedals. They could determine the amount that Ricky was steering by monitoring the amount of load that each shock absorber was being used. (If the front right shock was under an extreme load the data would determine that Ricky was steering too sharply, etc.) The engineers could take the data and map the track. They would then show Ricky the information between sessions to show him where he was doing great and where he needed to improve. Ricky also had access to other drivers data to see how he compared. The information was very helpful in getting the car set-up to meet Ricky's style of driving.
The test session was really cool. Ricky is learning so much every time that he gets into the car and has impressed the NASCAR team personnel with the amount that he can feel changes with the car. I laughed to myself because Roger DeCoster told me that he has never worked with a rider that could feel the slightest change on the bike as much as Ricky can.
Ricky is progressing really well. He continues to impress the team with his progress and will probably begin racing in March. There are several more test sessions between now and then. I'll keep you posted.
-Scott Taylor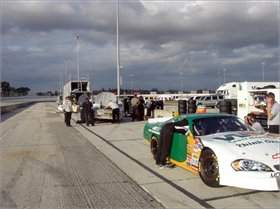 The NASCAR boys don't play around when they come to test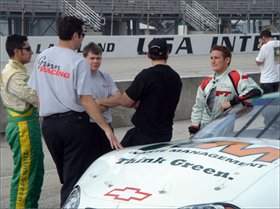 RC talks with his crew chief and pit crew between driving session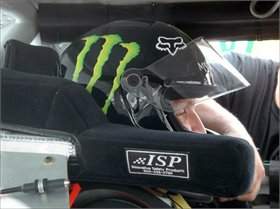 RC "locked in"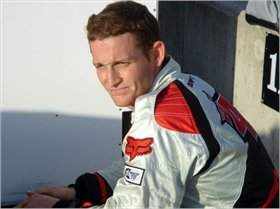 RC between sessions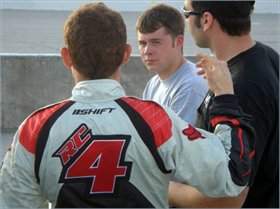 Ricky's driving suit looks pretty cool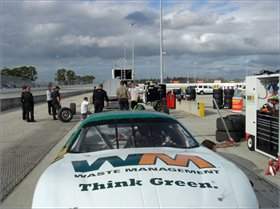 The Team brought 3 cars to the test. A late model, "The car of tomorrow" cup car and an ARCA car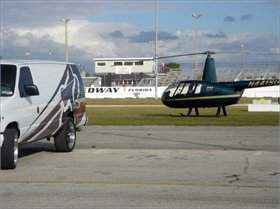 RC arrives in the FOX van and Mark Martin arrives by helicopter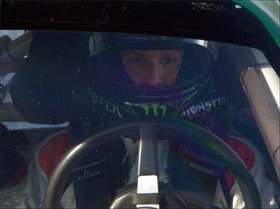 RC's eyes tell it all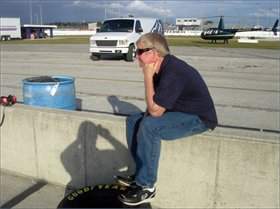 Big Rick loves NASCAR!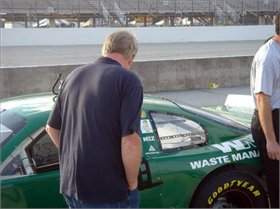 Big Rick sneaks a peek at the "Data" car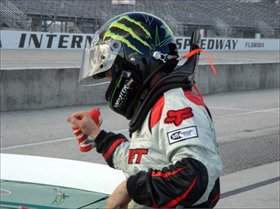 RC wants to make it big on four wheels too!
To view more pictures, be sure to check out www.foxracing.com.