Hunter Yoder Signs New Two-Year Deal with Partzilla PRMX Kawasaki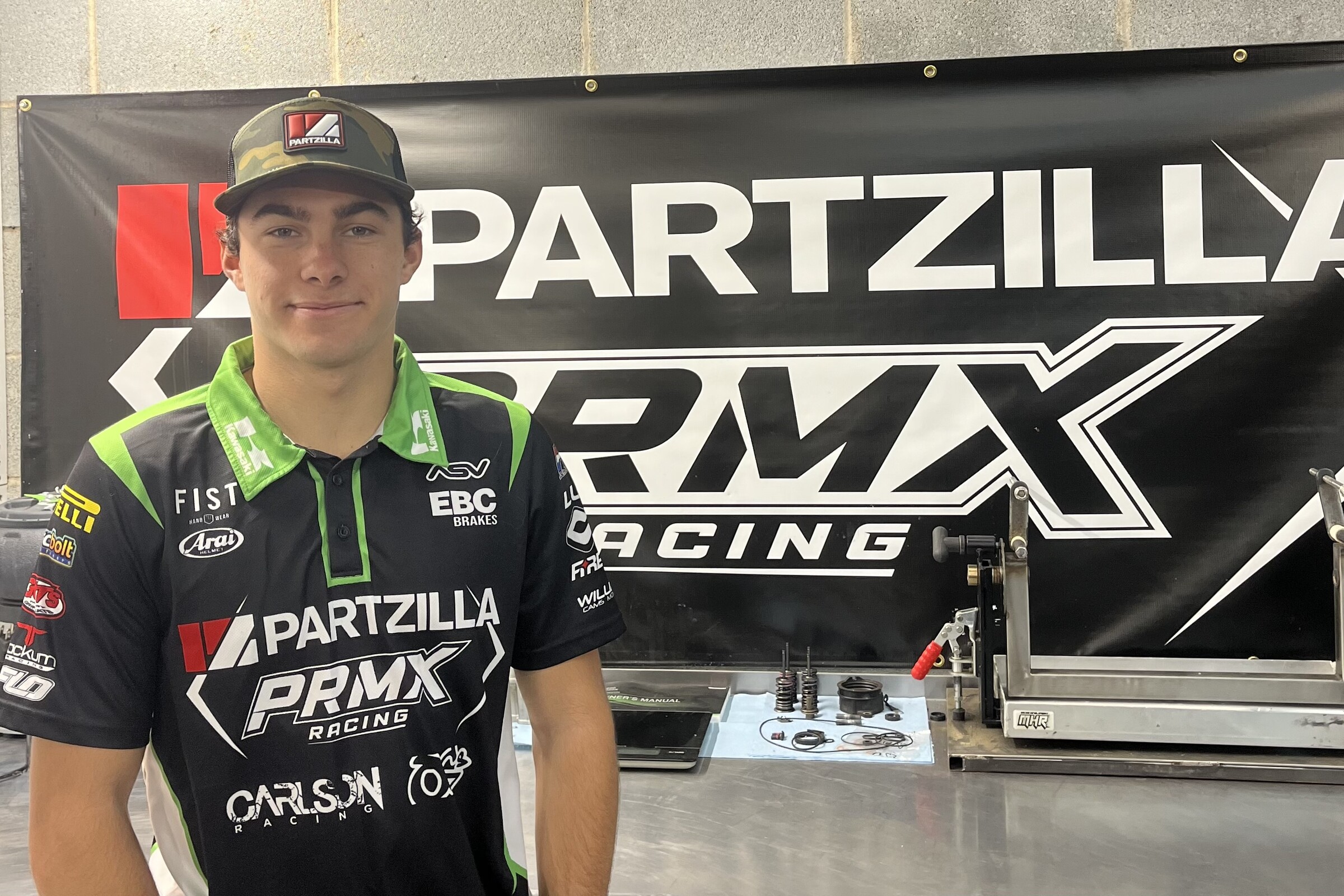 Anaheim, CA
Anaheim 1 (A1)
Monster Energy AMA Supercross Championship
The following press release is from Partzilla PRMX:
Hamer, SC: The Partzilla PRMX Race Team is proud to announce that Hunter Yoder has resigned for the next 2 years Hunter is set to race the Monster Energy AMA Supercross Championship, SMX and Canadian triple crown series. The 19-year-old American will race aboard the Partzilla PRMX 250 bike and is ready to battle after a very successful 2023 season. Hunter as his eyes set on the front of the pack!
"I'm excited and an honor to be back with the Partzilla PRMX team for 2024/2025. We had a good year last year and we're making a lot of strides to be better this coming year. I'm ready to put the hard work in the next few weeks and I know my team is as well. Fired up for A1 in a few months."
The Partzilla PRMX Race Team was founded in 2010 by Julien Perrier. The team is based out of the South of the Border Training Facility in South Carolina.
Partzilla.com @partzilla is the premier OEM parts dealer and distributor. Our goal is to get you up and running whether you need genuine parts, an aftermarket upgrade, or a component diagram to help you take it apart and put it back together. We sell OEM parts for Honda, Kawasaki, Polaris, Can-Am, Suzuki, Arctic Cat, Sea-Doo, Ski-Doo, and Yamaha motorcycles, ATVs, PWCs and snowmobiles. We also carry a vast selection of premium-brand aftermarket parts and OEM accessories.