Wiha Tools USA Partners with Team Solitaire Heartbeat Hot Sauce Yamaha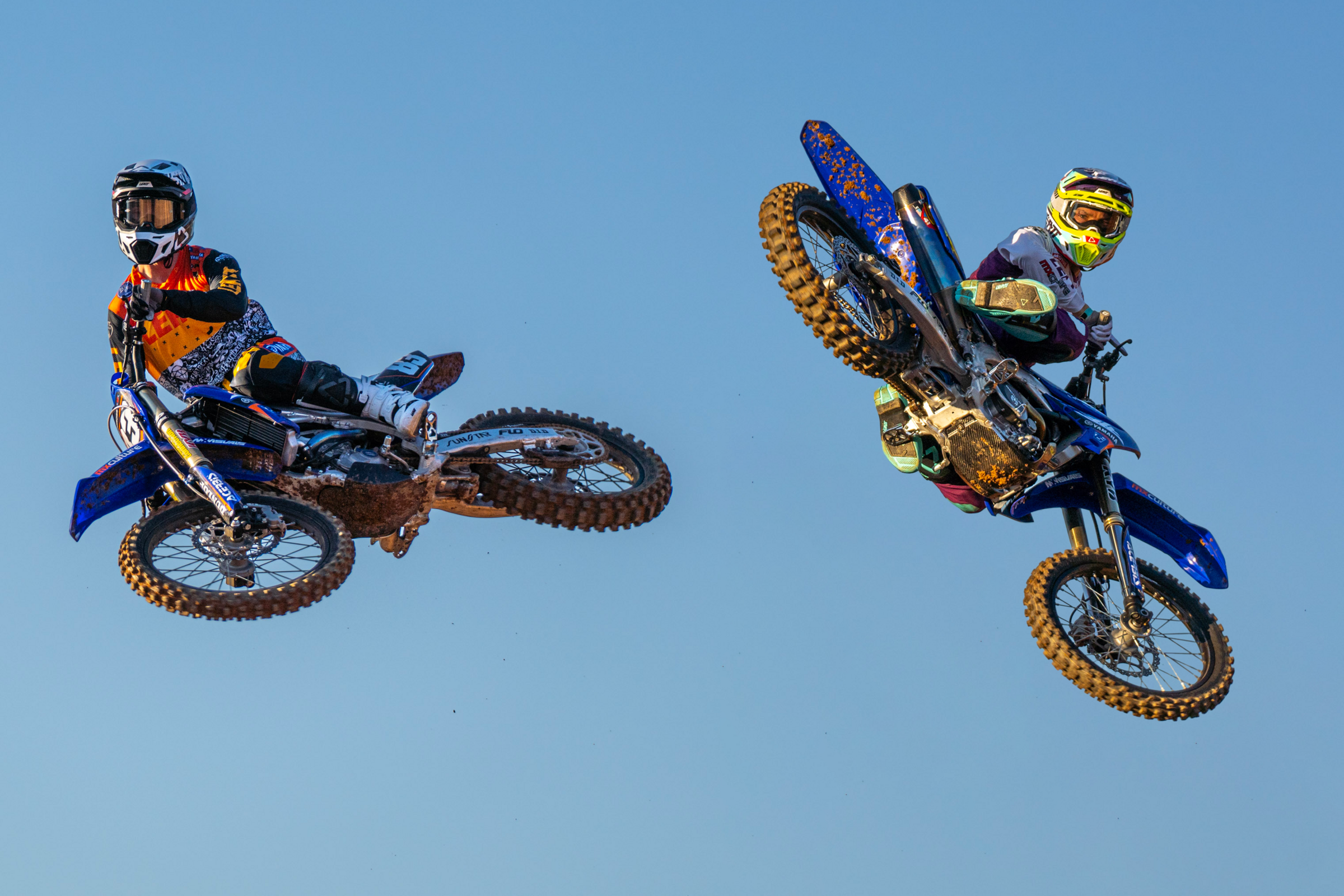 Anaheim, CA
Anaheim 1 (A1)
Monster Energy AMA Supercross Championship
The following press release is from Team Solitaire:
WIHA TOOLS USA PARTNERS WITH TEAM SOLITAIRE HEARTBEAT HOT SAUCE YAMAHA FOR 2023 SUPERCROSS SERIES
MONTICELLO, MN—Willi Hahn Corporation USA dba Wiha Tools is excited to announce a partnership with Team Solitaire Heartbeat Hot Sauce Yamaha for the 2023 Monster Energy AMA Supercross season.
Wiha Tools will serve as the official tool supplier for the team as they field 2 international riders, Cole Thompson (Canada) and Dominique Thury (Germany) in competition. Both riders and team will contest the 250W regional series as well as select 450 rounds held across the United States.
Product Manager Brian Uebel comments, "Having experience as a technician at this level, I understand the demands of the tools, equipment, and mechanics. I recognized that expanding our business into supercross/motocross will give mechanics the high-quality tools they need while presenting our brand to a new market and customer."
Team partner Chris Elliott also shared, "The mechanics and their tools are at times the heartbeat of a race team whether it's a dusty Tuesday in Corona or it's under the lights at Angel's Stadium. It takes a ton of effort to find technicians we trust with our equipment and giving them the tools to do the job we expect can be just as difficult. Having Wiha Tools jump on board is a thrill for us, not only do they deliver on quality tools we know will do the job, but their desire also to be involved on a marketing and race activation level is refreshing. I am excited for everyone to see what we roll out in 2023."
This effort with Team Solitaire Heartbeat Hot Sauce Yamaha is one where the main goal is to connect with fans and make sure this brand has a shot at being the choice for their families now and generation to come.
Wiha Tools are available in the US through select distribution partners and www.wihatools.com.
For behind-the-scenes prep and all things Team Solitaire, be sure to follow the team on all platforms:
Follow on Instagram | TikTok | Twitter - @teamsolitaireSX
"Like" Team Solitaire on Facebook - www.facebook.com/teamsolitaireSX
About Wiha Tools
Founded in 1939, Wiha has become a leading global manufacturer of hand tools and solutions for professional tradespeople and industrial markets. Currently, over 1,400 Wiha employees manufacture and market award-winning Wiha premium tools. A host of awards underline that Wiha has set the standard in functionality, design, and quality.
Willi Hahn Corporation USA dba Wiha Tools is a wholly-owned subsidiary of Wiha Werkzeuge Gmbh Schonach, Germany. Wiha Tools USA is the largest Wiha subsidiary, offering over 3,500 products from our Monticello, Minnesota-based North American Headquarters. Wiha USA services North, Central, and South America. With over 80 years of manufacturing experience, Wiha has become a world leader in producing premium quality German hand tools focusing on application-driven design, engineered specifically for professional tradespeople.
Visit www.wihatools.com for more information.
Instagram: @wihausa
Facebook: @wihausa
Linkedin: Wiha Tools USA
TikTok: @wiha.tools.americas