Garrett Marchbanks, Muc-Off/FXR/ClubMX Agree to Two-Year Extension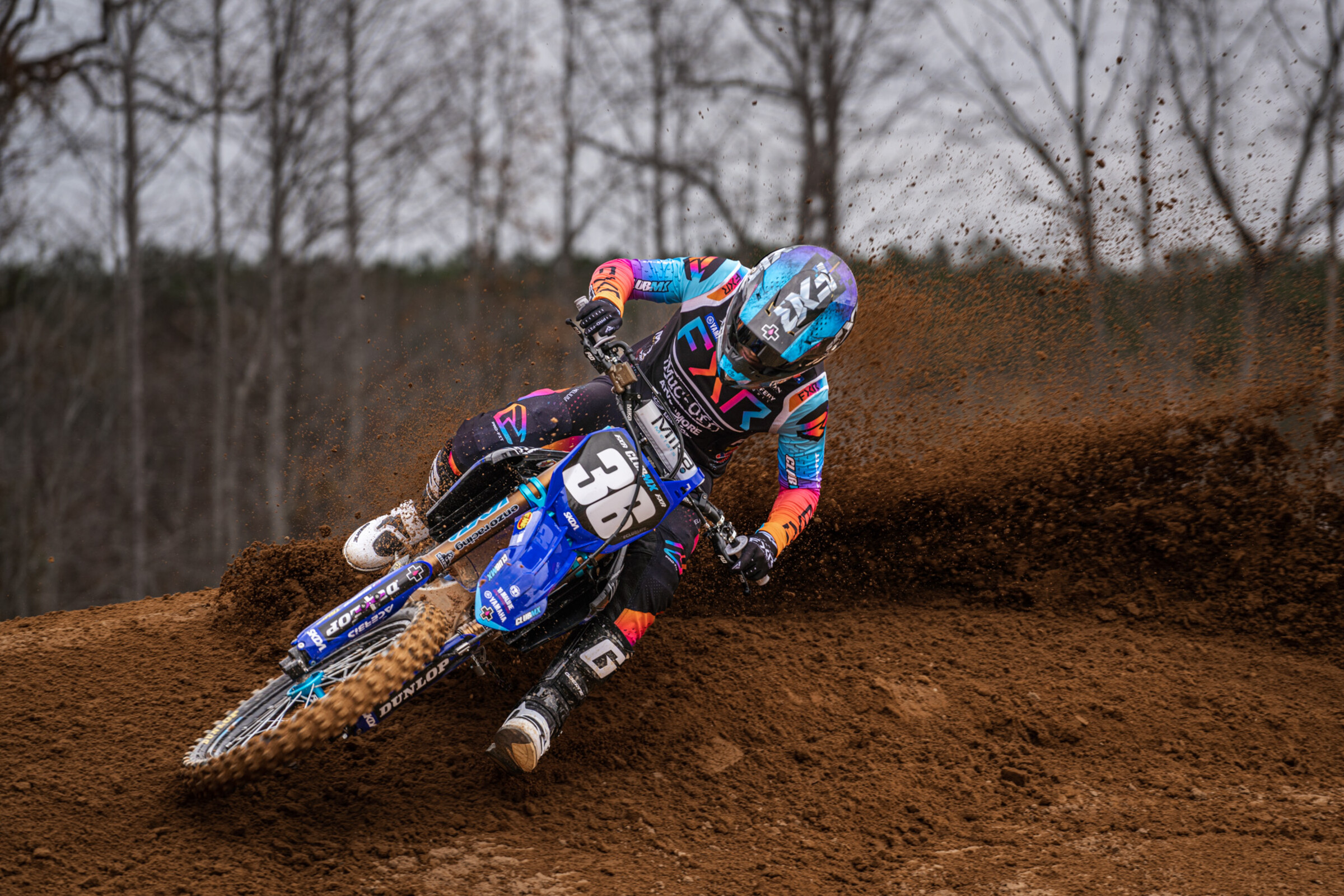 Houston, TX
Houston
Monster Energy AMA Supercross Championship
Over the weekend, Muc-Off/FXR/ClubMX Yamaha announced a new two-year contract extension with Garrett Marchbanks. The Utah native turned pro in 2018 and competed aboard the Monster Energy/Pro Circuit Kawasaki team to start his professional career before joining the Yamaha BluCru team ahead of the 2021 season. In just his first race with the ClubMX team in 2021, Marchbanks finished third in the Orlando 2 Supercross—the fourth career 250SX main event podium for the 2019 250SX Rookie of the Year.
Unfortunately, Marchbanks suffered a broken wrist during this off-season while preparing for the upcoming season. With nearly two months between his injury and the first 250SX East Region race (February 4 at NRG Stadium in Houston, Texas), the team is hopeful the #36 will be ready to race.
Below is the full press release from ClubMX.
Garrett Marchbanks extends with Muc-Off/FXR /ClubMX for two more years.
The breakout season is just around the corner.
CHESTERFIELD, SC — Garrett Marchbanks is one of the most decorated amateur racers to ever come through the sport and at a very young age won his first professional race at Daytona in 2020. He has the will and desire to improve his craft and continues to take the necessary steps to get back on the top step of the podium. Since returning to ClubMX in 2021 he has had flashes of brilliance that proves the breakout season is on the doorstep. It is not a matter of "if" but "when" he converts his skills to race wins. His bigger stature has come with the nickname Manchild and although that may seem like a detriment racing in the lights class against much smaller competitors, he uses it to his advantage. Over the course of the entire race, Marchbanks is always the fastest in the whoop section of the track, gaining him an advantage every lap. At any venue when the team gets to walk the track, Marchbanks' face will light up if the whoops are huge because he knows he has the upper hand against his competitors.
On the topic of his contract extension Marchbanks said: "I have a lot to prove still. ClubMX has given me every opportunity on and off the track and it is time for me to show what I can do. Sure, there are ups and downs but that is the nature of this sport – it's brutal. I want to be here and the team supports me through thick and thin so extending my contract made the most sense. As a racer, not having to worry about contact stuff eliminates that distraction. Now I can just focus on training and racing so I can get back on the box. I am super motivated this season; I know what I need to do and I'm going to get it done."
Marchbanks turned twenty-one last summer and it was like a switch flipped. He is on a situation where he is training with a two-time national champion – Jeremy Martin, veteran and Canadian national champion – Phil Nicoletti and the always fast – Enzo Lopes. The combination seems to really hit home for him, and it shows during the training sessions on and off the track.
Team owner Brandon Haas said: "ClubMX was founded on the principle of giving riders a chance in the sport. Garrett has a long history training at ClubMX from when he was a boy on minis. I know what he is capable of, and it is up to us to get the results out of him. There was never a question about extending his contract for two reasons: 1. I know he can win and 2. We don't cast off our riders just because they didn't have a great season. We are in this for the long haul and we are going to do it together. I knew extending his contract would be one less distraction. Think about it from our position as a privateer team, who's better than Garrett Marchbanks? This will make more sense to everyone when we start racing again."
Look for Marchbanks to line up next for the Monster Energy Supercross Eastern Regional series. The number 36 will be hard to miss.
Follow the season long excitement of Garrett on Instagram @gmarchbanks36 and ClubMX @clubmx for the latest news and results.
---
Main image courtesy of Muc-Off