Aldon Baker Launches His Own Bicycle Company, Alcavi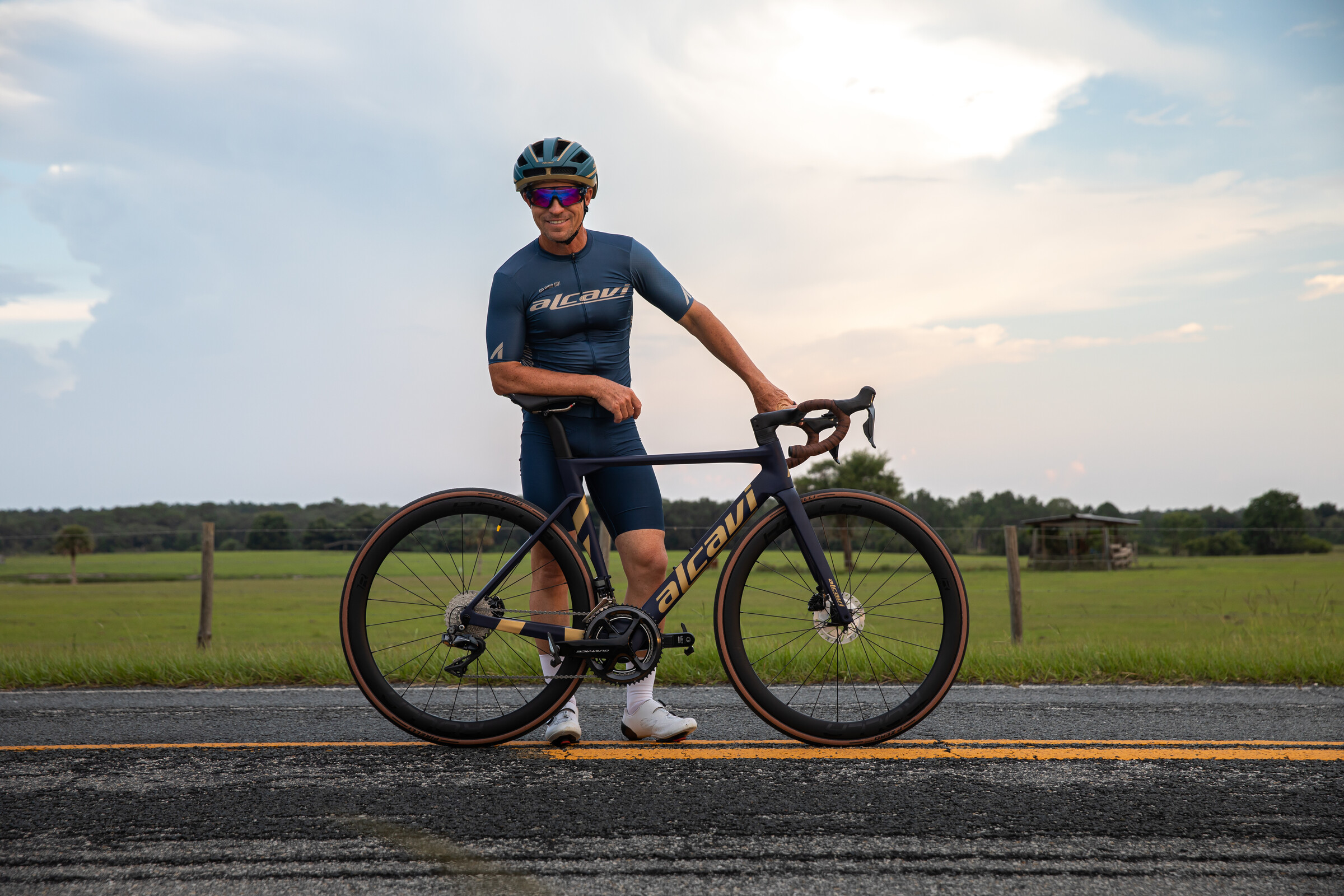 The following press release is from Alcavi Bicycles:
Clermont, Florida - Alcavi Bicycles is a brand born from the passion and experience of two sports legends, it is set to make a major impact on the Bicycle industry with its highly anticipated release. Cofounded by Aldon Baker and Alfredo Campo, Alcavi hits the market with world-renowned research and design, sure to impress cycling enthusiasts and athletes alike.
Aldon Baker, retired top MTB World athlete and Professional Motorsports training legend, has revolutionized the Supercross and Motocross industry. Baker's knowledge and irrefutable training program has formed 16 champions from the past 22 Monster Energy Supercross series, in addition to 13 AMA Motocross Premier Class Titles.
Adding to his accolades, Baker has also produced a MotoGP World Championship with Nicky Hayden, as well as multiple World Stage appearances in athlete-turned-business partner, Alfredo Campo. Campo, a 2x BMX Olympian, PanAm Games Gold Medalist, and a World Champion athlete, began his relationship with Aldon Baker in 2015. Shortly after, a vision was born to merge their profession with their passion, and the wheels were put in motion to engineer their dream bicycle.
Baker and Campo began research and development in 2018. With years of experience, and thousands of miles put in on two wheels, the duo worked together to create a bicycle backed by the high-quality standards and attention to detail both athletes used to succeed in their own careers. They are now ready to share Alcavi with the world and empower more athletes and cycling enthusiasts.
Alcavi's much anticipated debut came with the release of its prestigious product, Alcavi V1. Engineered with the Baker's Factory winning DNA, Alcavi V1 comes pre-assembled in a unique triangular box and will take only a couple of minutes to assemble. Featuring a high tensile strength and high modulus T1000 carbon fiber frameset combined with NACA (National Advisory Committee for Aeronautics) airfoils for best-in-class aerodynamic performance and responsiveness. It is equipped with iCR (internal cable routing) system on every model that reduces wind resistance and drag, the Alcavi V1 delivers the best experience to maximize efficiency with every pedal stroke. Also, it utilizes the ROLLA [R] wheelset, with its unique width of 28mm and 45mm depth rim, DT SWISS HUBS, 28c PIRELLI P-Zero TIRES. Alcavi V1 is available in three build options.
"Throughout my career, I was fortunate to work with many top-tiered bicycle brands, and with all that experience, this bicycle was created. We want to empower more athletes and cycling enthusiasts with this bicycle" said Aldon Baker, Alcavi's Co-founder.
"When Aldon and I started envisioning how our dream bike would look, we never thought it would lead us to this day. Alcavi V1 is a dream turned into a reality and we want to share it with as many people as we can. Cycling can truly change lives, as it has for us" says Alfredo Campo, 2x Olympic athlete, and Alcavi's co-founder.
Alcavi will also offer cycling gear, water bottles, and merchandise. With the slogan #GetsYouThere, Alcavi is committed to inspiring its users to achieve their goals with a bicycle that is the perfect balance between style and performance.
Alcavi launched its official website on November 15th, 2022 and will begin by using a direct-to-consumer business model. Following the initial launch, Alcavi will be open to working directly with bike shops and distributors who align with Alcavi's vision.
For more information, visit alcavibikes.com.
---
Images by Alcavi Bicycles