Surron Announces Release of 2023 Storm Bee Electric Bike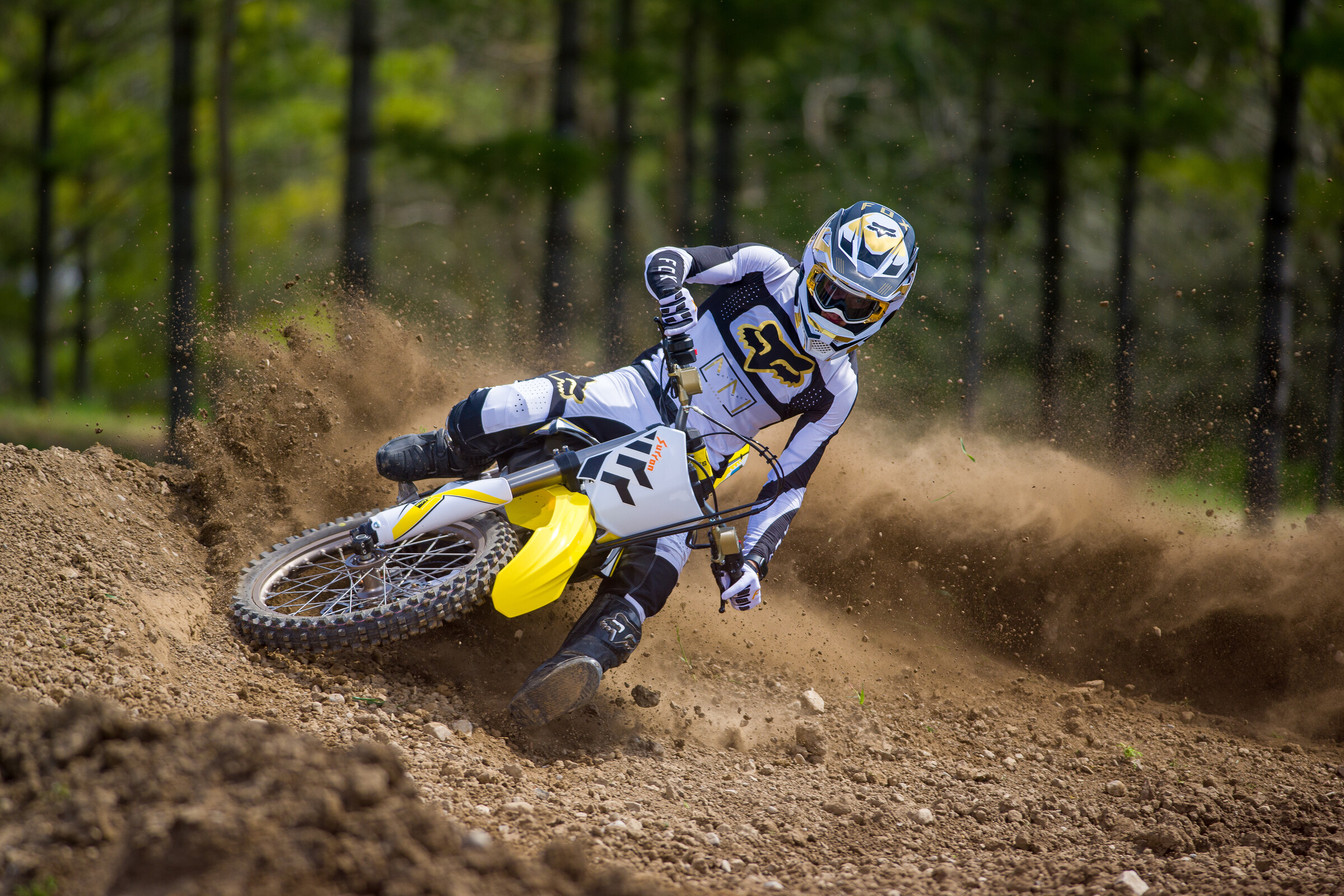 The following press release is from DIAN Inc./Surron:
Ottawa, Canada — DIAN Inc., distributor for Surron electric motorcycles in the U.S., is excited to announce the official release of the long-anticipated 2023 Storm Bee F electric off- road motorcycle to the U.S. market.
Following the explosive popularity of the exciting Light Bee X model, Surron and DIAN are thrilled to bring the full-size Storm Bee to eager enthusiasts. Designed with the casual off-road rider in mind, the Storm Bee F comes with an MSRP of $8,499. Pre- ordering is now available via Surron's robust dealer network, with first deliveries expected at dealerships by February of 2023.
To celebrate the Storm Bee's release, the first 100 customers to place a $500 deposit at their local dealer will receive a Storm Bee gift pack ($200 value) and be among the first customers in the country to own a production Storm Bee.
The Storm Bee F utilizes a liquid-cooled, brushless electric motor powered by a 104V/55Ah battery pack. Boasting 22.5 kW of peak power and 520 Nm of torque, the Storm Bee offers instant acceleration at the twist of the throttle and a top speed of 68 mph. The battery capacity allows a maximum range of 75 miles on a full charge, with a recharge @me of 3-4 hours via a conventional 120V wall outlet.
What truly sets the Storm Bee apart in the off-road world is its onboard electronics suite, which includes traction control, regenerative "engine" braking, 3 riding modes and a turbo button for a short, quick boost of extra power. Settings can be fine-tuned by the rider via the LCD dash and handlebar-mounted controls. Further setting the Storm Bee apart from crowd is a reverse gear, allowing riders to maneuver out of tricky situations with the push of a button.
The adjustable suspension is plush yet capable of tackling difficult terrain via 11.4 inches of travel front and back. The lack of a clutch means no shifting gears, thus simplifying the riding experience. An exclusive feature on North American Storm Bee F models is the inclusion of both a headlight and number plate, giving customers the ability to alternate based on rider preference and environments.
Like the Light Bee X, the Storm Bee's electric motor produces zero emissions and an almost-silent ride. View more info, full specifications, photos and a list of dealers.
Actual model may vary from images shown.
2023 Storm Bee F Highlights
Liquid-cooled, brushless electric motor
22.5 kW peak power, 520 Nm peak torque
Max. range: 75 miles on a full charge (@ 25 mph)
3 riding modes, traction control, regenerative braking
Turbo mode & reverse gear
Adjustable off-road suspension, 21/18" wheels (front/rear)
Quiet & emissions-free
Switchable headlight & number plate included (North American version only)
About Surron
Surron is an electric bike manufacturer founded in 2014. In 2018 it released the original "e-dirt bike," the Light Bee, which has now sold more than 70,000 units worldwide. Today, Surron employs more than 100 employees developing and manufacturing the highest quality electric bikes in the business. Already achieving an internationally-coveted Red Dot design award, Surron is just at the start of a range of groundbreaking performance products.