Crawfordsville, IN
Hoosier
GNCC Racing
After a longer than usual break between events, the Grand National Cross Country (GNCC) series returned to action with the Hoosier GNCC at Ironman Raceway. In 2021 and 2022, GNCC has enjoyed a second "spring event" at Ironman, which for many years has stood out as a favorite among racers and fans alike. This year's Hoosier produced more of the same great racing Indiana race fans have come to expect at Ironman. Here's a few things we learned.
Kelley Making History
Ben Kelley has been on a tear in 2022 as nobody has been able to beat the defending GNCC champion thus far in the season. While that may not come as a surprise to some, Kelley is actually working his way towards making history. With the win at the Hoosier, Kelley is now tied for most consecutive overall wins in GNCC history with six straight wins in six rounds.
The only time this happened before was when Juha Salminen won the first six rounds of the 2006 season before Barry Hawk was able to topple the Finnish rider in round seven at The John Penton GNCC in Ohio. Interestingly enough, the next round for GNCC competitors is actually The John Penton GNCC for round seven of the 2022 season. While Kelley has the momentum and has been putting in consistently impressive performances winning each race by multiple minutes over second place, anything can happen.
Additionally, there are a number of challengers looking to stake their claim against Kelley and be the one who stops that win streak short of record breaking. Husqvarna's Trevor Bollinger has continued to improve each round thus far in 2022 and has landed two consecutive second place finishes. Kelley's KTM teammate, Josh Toth, scored his second podium of the season with a third place at Hoosier and with The John Penton being a little more technical and tighter in certain places, the course very well could play into Toth's riding style.
Additionally, Craig Delong has been on the podium once in 2022 and is also really good in the more technical type of terrain, as is Jordan Ashburn who rode really well in the opening rounds before suffering some small mechanical issues the past couple of races that took him out of podium contention. Josh Strang is the savvy veteran of the XC1 class at this point and after a broken arm in Florida, Strang actually returned to GNCC competition at the Hoosier. He also managed to win last year's edition of The John Penton, so there's no doubt he could be an additional challenger as well.
XC2 Continues to Heat Up
Once again, the XC2 class did not disappoint at the Hoosier as class points leader Lyndon Snodgrass (of Australia) would ride to his second win of the 2022 season. His toughest competition in the opening rounds was that of Mike Witkowski, who had issues throughout the race and was only able to salvage a tenth-place finish. This left the door wide open for more podium contenders, which was easily filled by some of the current crop of foreign talent invading the GNCC series.
Australia's Angus Riordan would claim his second podium of the season and best career GNCC finish with a second place in the XC2 class, while XC2 veteran from New Zealand, Liam Draper, scored his first podium of the season after struggling the first portion of the season while dealing with a knee injury. With Snodgrass taking the win, this actually made a full-blown foreign sweep of the XC2 class podium!
The XC2 class has become a hot bed for up-and-coming foreign riders to learn the ropes of GNCC Racing and currently four of the top six in XC2 points are foreign riders. It's nothing new for foreign riders to find success in GNCC Racing, but for a number of years now the series has been dominated by American riders. This up-and-coming crop of riders are looking to make somewhat of a throwback to the days of guys like Shane Watts, Juha Salminen, David Knight, and Paul Whibley who claimed a total of seven championships amongst them for countries such as Australia, Finland, UK, and New Zealand, respectively.
Only time will tell if this foreign invasion will be successful but if history is any indication of what to expect, these riders very well may be the next crop of XC1 championship talent.
GNCC
| Position | Rider | Hometown | Points |
| --- | --- | --- | --- |
| 1 | Lyndon Snodgrass | Australia | 291 |
| 2 | Ryder Lafferty | Millville, NJ | 229 |
| 3 | Ruy Barbosa | Chile | 219 |
| 4 | Liam Draper | Auckland, New Zealand | 191 |
| 5 | Cody J Barnes | Sterling, IL | 191 |
Full Standings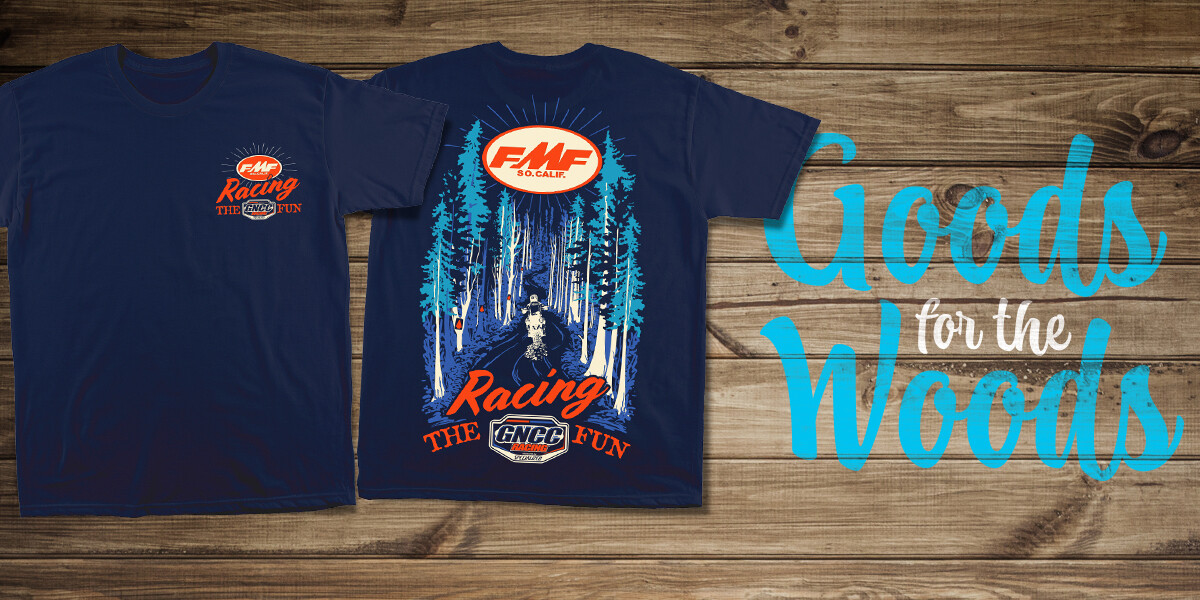 XC3 Heating Up!
One of the most exciting classes that seem to somewhat get lost in the mix at times is that of the XC3 125 Pro Am class. This class consists of not just up and coming talent transitioning out of the A classes in the professional ranks, but also riders who have been in the professional ranks and are looking to work their way back out in a really fun way. Championships in this class have gone to those ending their professional careers such as inaugural XC3 champ, Jason Thomas (No, not Fly Racing's Jason Thomas) and up and comers like Jesse Ansley who won two-consecutive XC3 titles.
This year, former XC3 class champion Zack Hayes is back in the mix and has proved to be Mr. Consistent in his hunt for championship number two. While he's only won a single race, Hayes still leads the championship points thanks to landing on the podium at each and every race. At the Hoosier, it would actually be Jake Froman taking the XC3 class win, his first of the season. Second place would go to another consistent XC3 class rider, Hunter Neuwirth, who landed his fifth podium in six rounds while Hayes rounded out the podium in third.
Brody Johnson won the opening round of the 2022 season before struggling with issues at rounds two and three. He then won two consecutive races but struggled again at Hoosier and ended the day in sixth. Brody's brother, Johnathan, actually won last year's XC3 class championship so he has a fair bit of success helping behind the scenes. If Johnson can find his groove and continue to ride like he has in three of the six races so far, the battle for the XC3 class championship just might be one of the best in the history of this class!
GNCC
| Position | Rider | Hometown | Points |
| --- | --- | --- | --- |
| 1 | Brody Johnson | Landrum, SC | 301 |
| 2 | Zack Hayes | Sumter, SC | 263 |
| 3 | Jake Froman | Lynnville, IN | 239 |
| 4 | Max Fernandez | Ottsville, PA | 218 |
| 5 | Dakoda Devore | Uhrichsville, OH | 199 |
Full Standings