Thomas Kjer Olsen Placed in Medically Induced Coma Following Qualifying Crash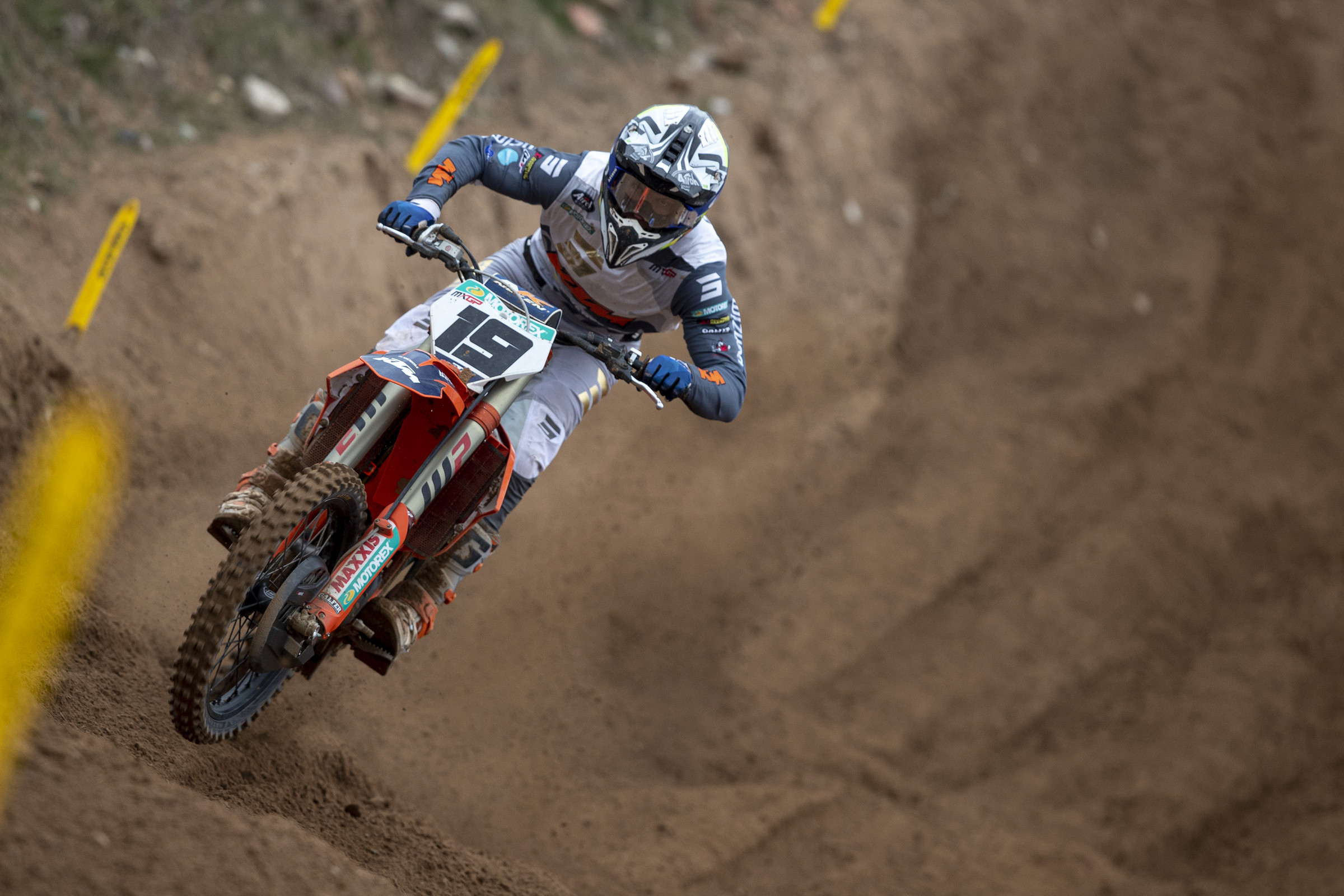 Kegums, Latvia
MXGP of Latvia
FIM Motocross World Championship
DIGA Procross KTM Racing's Thomas Kjer Olsen suffered a crash during the sixth round MXGP of Latvia round of the FIM Motocross World Championship. According to the team, Olsen was taken to a local hospital and placed in a medically induced coma by doctors. The team also said he is in "stable condition and is receiving the best medical care."
The DIGA Procross KTM Racing MXGP team's full statement is below:
"During the qualifying race for the MXGP of Latvia in Kegums, DIGA Procross KTM Racing MXGP athlete Thomas Kjer Olsen crashed heavily and was taken to hospital by the medical staff.
At the hospital, Thomas Kjer Olsen was placed in a medically induced coma by doctors due to his head injury.
Thomas Kjer Olsen is in a stable condition and is receiving the best medical care.
The family and the Team want to thank for all the messages regarding Thomas's condition and hope that this statement will be respected until further news will come out when there is more news to give.
We all hope that @olsen.19 get better quickly and wish him a speedy recovery."
KTM also posted the following statement:
"The thoughts of everyone at KTM Factory Racing are with DIGA Procross KTM Racing Team's Thomas Kjer Olsen, who crashed at the MXGP of Latvia.
After being taken to hospital, doctors placed the Dane in a medically induced coma due to the head injury he sustained. Fortunately, Thomas' condition is stable and he continues to receive the best care possible.
Our best wishes go to Thomas, his family, and the DIGA Procross KTM team at this difficult time."
---
Main image: KTM Images/Ray Archer