Yamaha Racing Ironman GNCC Goes Pink, Concerts and Special Events Planned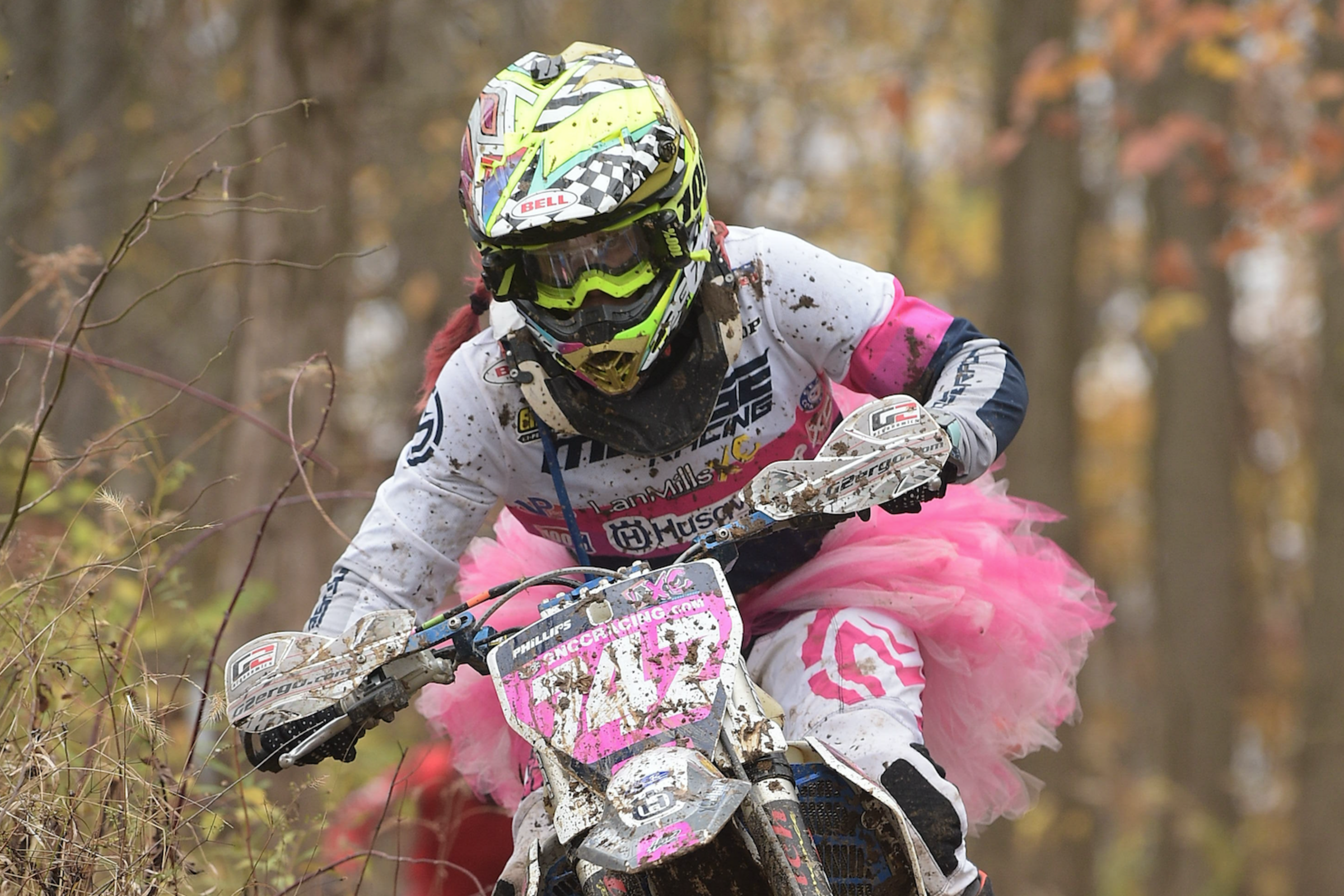 Crawfordsville, IN
Ironman
GNCC Racing
MORGANTOWN, West Vriginia—The 27th Annual Yamaha Racing Ironman Grand National Cross Country (GNCC) race is set to host the season finale of the 2021 GNCC Series presented by Specialized, an AMA National Championship this weekend October, 23 and 24. The final race of the season has been deemed a "pink race" in honor of October's Breast Cancer Awareness Month.
Ironman's "pink race" is to raise awareness and fund locally for breast cancer care and research, while also bringing the GNCC Racing community together for a cause that is bigger than racing. Donations will once again benefit The Faith Alliance Fund, held at the Montgomery County Community Foundation. The fund assists Montgomery County residents who are battling breast cancer.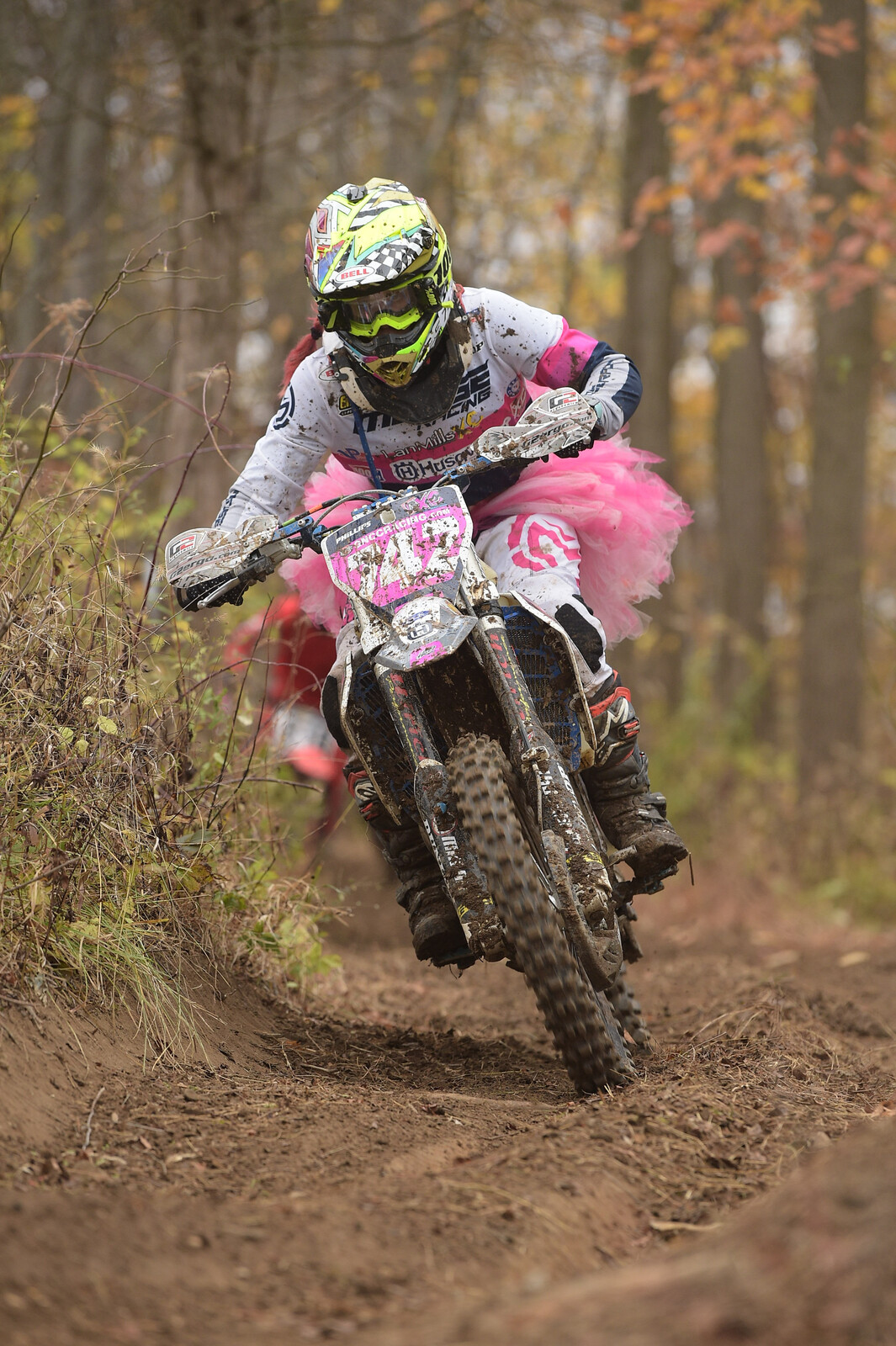 Number plate background codes will be relaxed for the Ironman GNCC, as racers are encouraged to run pink backgrounds, available via HBD MotoGrafx. To continue the fundraising efforts, a pink full set of front and side backgrounds will include a $10 donation, while front number plate background will result in a $5 donation. In addition, each order will include one free mini plate.
HBD MotoGrafx is also providing the exclusive GNCC breast cancer awareness race stickers for a minimum $1 donation. Stickers will be available at rider registration throughout the weekend. Last year GNCC made a group donation from all the events' efforts of over $5,700 to the MCFC.
Yamaha Motor Corporation returns as major contributor to the Ironman GNCC's fundraising efforts. Yamaha will be donating $50 for each class win earned at Ironman by a Yamaha rider, and $50 for each 2021 National Championship that is clinched on a Yamaha ATV or Motorcycle. New for this year, Yamaha will be selling wristbands to Yamaha riders and their families for a special VIP area during Saturday Night's concert with refreshments included. That money will also go towards the Breast Cancer Awareness efforts. In 2020 Yamaha donated $3,150 to support local breast cancer care in Montgomery County.
This weekend's Monster Energy Concert Series will kick off on Friday, October 22 as the Country Singing Trio of Temecula Road will hit the stage to perform at 8 pm. Bandmembers Dawson Anderson and sisters Emma and Maddie Salute have been called out by the media including Huffington Post, CMST, Taste of Country as well as artists Brett Eldredge, Dan + Shay and more. In November 2019 they debuted at the Grand Ole Opry, receiving a standing ovation and returned to the Opry stage in February of 2021. The group recently released their new single "Everything I Love" and currently has over 35K views on their YouTube channel.
Then on Saturday evening the official band of GNCC Racing, Davisson Brothers Band will hit the stage. DBB continues to perform at various GNCC Racing events and have proven time and time again that they are a fan favorite. They are hailed as Rolling Stone Country and have that classic musical foundation as they carry on their West Virginia roots. Check out The Davisson Brothers Band's other music on their YouTube Channel. DBB will kick off the Monster Energy Concert on Saturday at 7:30 p.m.
Headlining the show on Saturday evening will be Country music duo, LOCASH, who will take to the stage at 9:30 p.m. The duo is made up of singer-songwriters Chris Lucas and Preston Brust, natives of Maryland and Indiana. LOCASH broke out in 2015 with their GOLD-certified hit, "I Love This Life," followed by the #1 smash hit, "I Know Somebody." In March of 2019 the duo released their Brothers album including their #1 single "One Big Country Song" and their latest single "Beers To Catch Up On."
In addition to the live entertainment, special events scheduled for Ironman include Trick-or-Treating on Saturday evening from 5:00 – 7:00 p.m., with a costume contest taking place at the Team Faith Pit area starting at 6:00 p.m. Then at 6:30 p.m. ePeeWee (STACYC) Racing will happen with trick-or-treating candy being available for the kids afterwards. Team Faith's Non-Denominational Chapel Service will be held at 7 p.m. in the Sponsor Village.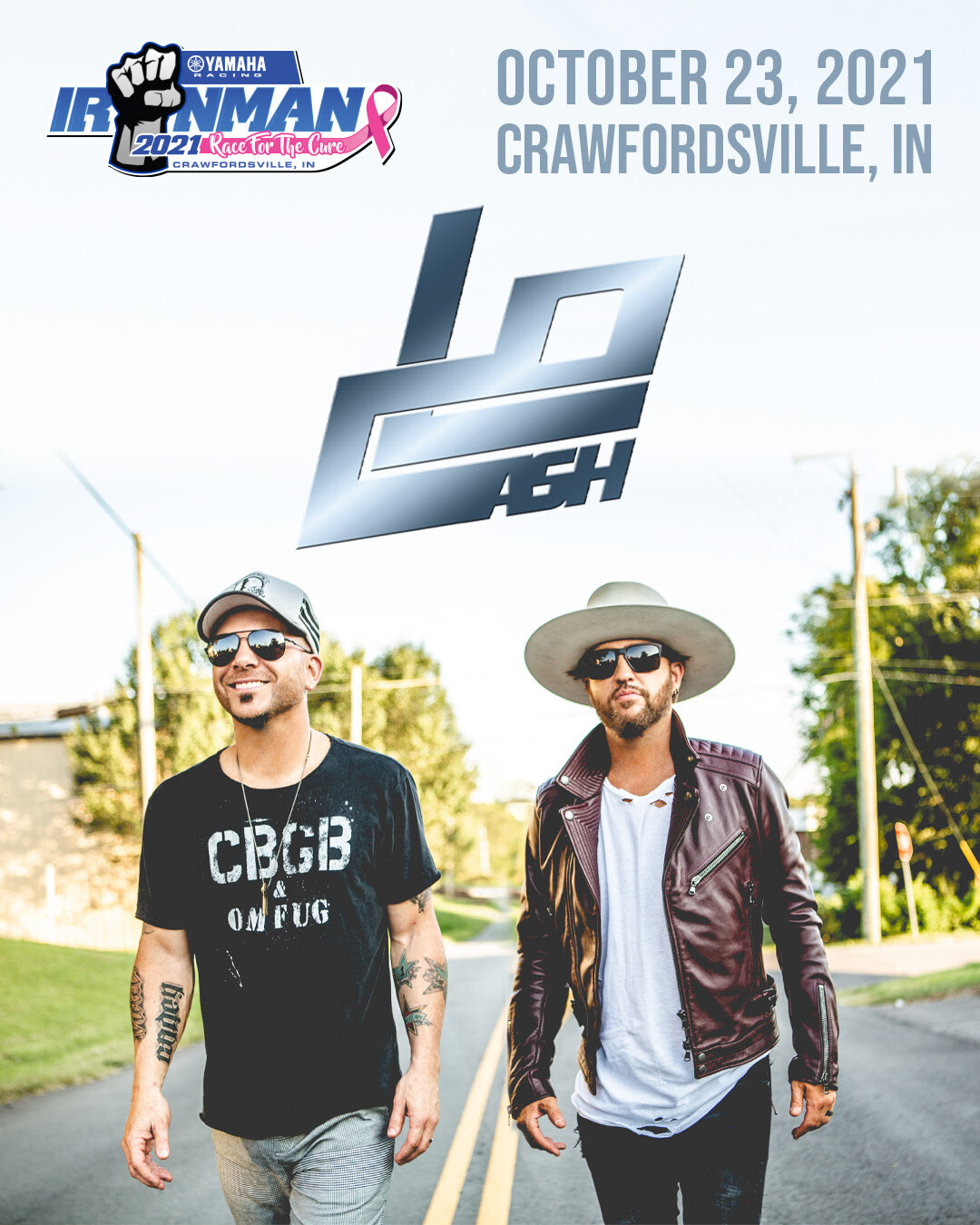 Racers and fans can get in on the fun by bringing and wearing pink clothing, riding gear, graphics and other decorations. The pink attire will make a captivating difference throughout the woods, hills and dirt of Ironman Raceway.
In conjunction with the Ironman GNCC, Tom's Marine has donated a Side-By-Side unit to The Road 2 Recovery Foundation for them to sell chances at winning, with the money going to the Racers 4 Waverly program. On Saturday, August 21st, the small community of Waverly awakened to severe weather, which before day's end would result in more than 17 inches of rainfall. This unprecedented event led to a tragic day for the citizens of Waverly, marked by severe flooding that left a path of death, injury and destruction, unwitnessed before in the history of central Tennessee. In a matter of hours, the lives of every resident of the community of Waverly would be adversely impacted, with 21 deaths in total. Click HERE to read more on the Racers 4 Waverly program.
There will be no shuttle bus to Ironman Hill. Spectators can walk to Ironman Hill, but no motorized vehicles will not be permitted outside of the main gate. GNCC Racing is a family activity, and one of the most exciting features is the opportunity to camp out and have fun with your family and friends. However, if you are staying overnight in an RV or vehicle, or using a generator, you need to be aware of the dangers of Carbon Monoxide (CO) Poisoning. CO is a poisonous, colorless, odorless and tasteless gas that can be released when burning gasoline, kerosene, oil, propane or wood. Read more online under the Sleep Safe page.
Axell Hodges will be heading to Indiana once again for this year's Ironman GNCC. Last year's Hodges made the trip out to Ironman, racing in the 10 a.m. race, this year Hodges is aiming to take on the course again.
This year's Ironman GNCC will follow an amended race schedule, along with revised race times. One significant change is due to the high number of entries in the Bike Amateur Race, there will now be two separate Bike Amateur races on Sunday morning.
Another important change to the weekend's race schedule is that the Youth Bike race will be held on Saturday afternoon at 4 pm to further accommodate the two separate bike amateur races.
Ironman's weekend race schedule will follow the format below:
Saturday, October 23
8 am – ATV Youth Race
8:30 am – Bike Micro Race (separate track)
9:15 am – ATV Micro Race (separate track)
10 am – ATV Amateur Race
1 pm – ATV Pro Race
4 pm – Bike Youth Race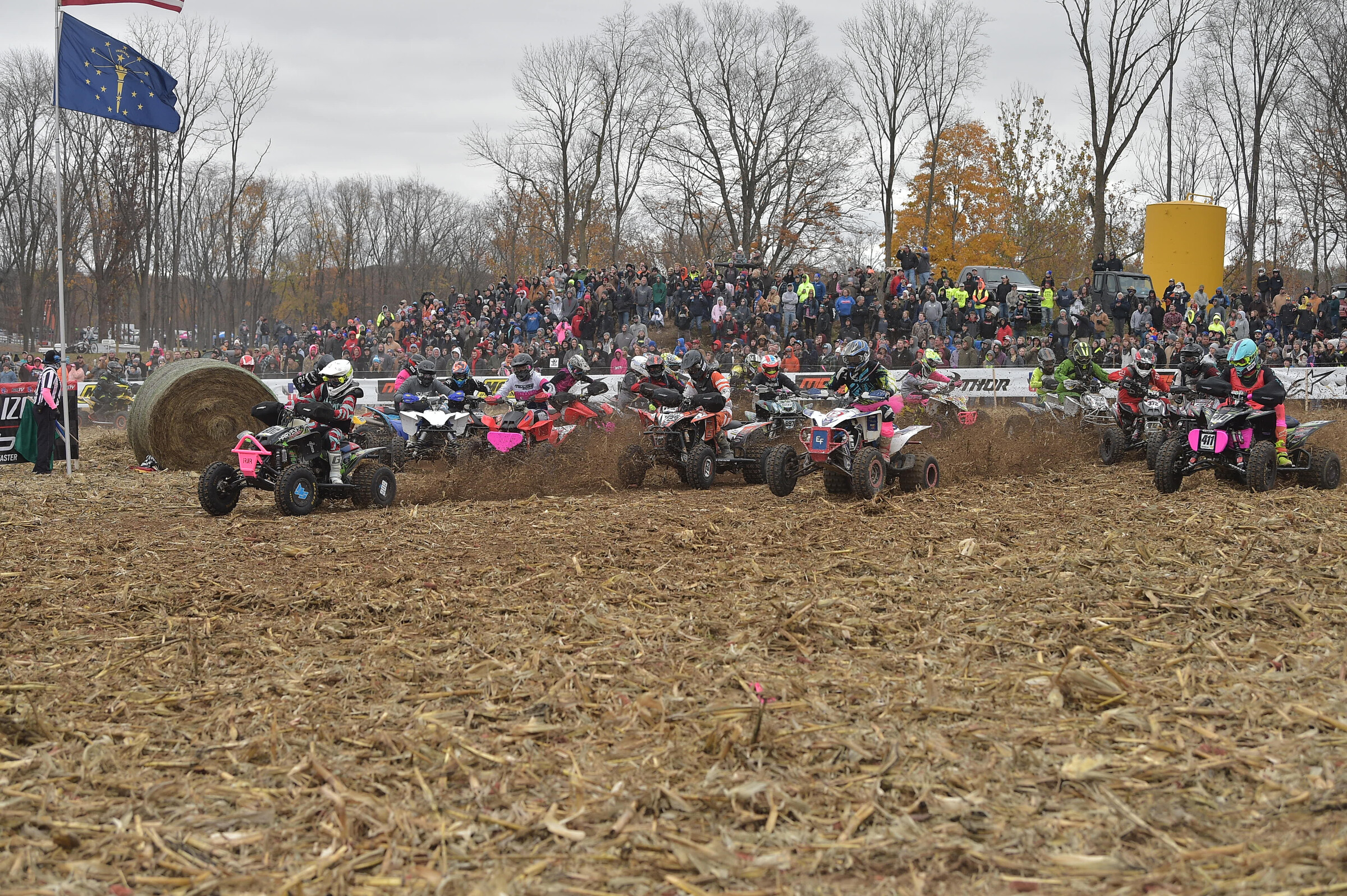 Sunday, October 24
8 am – Bike Amateur Race 1 (90 min)
10 am – Bike Amateur Race 2
1 pm – Bike Pro Race
Click HERE to read the full Competition Bulletin, and to see which classes will run in the 8 a.m. and 10 a.m. Bike Amateur Races on Sunday.
IRONMAN® is a registered trademark of World Triathlon Corporation, used by permission.
For more information on the GNCC series, visit the official website at www.gnccracing.com or call (304) 284-0084. Join the conversation on the series Facebook page, follow us on Twitter and Instagram, and be sure to always hashtag #GNCC.
To get the latest GNCC Racing clothing and merchandise visit https://www.mototees.com.