JUST1 Celebrates a Decade of Performance and Innovation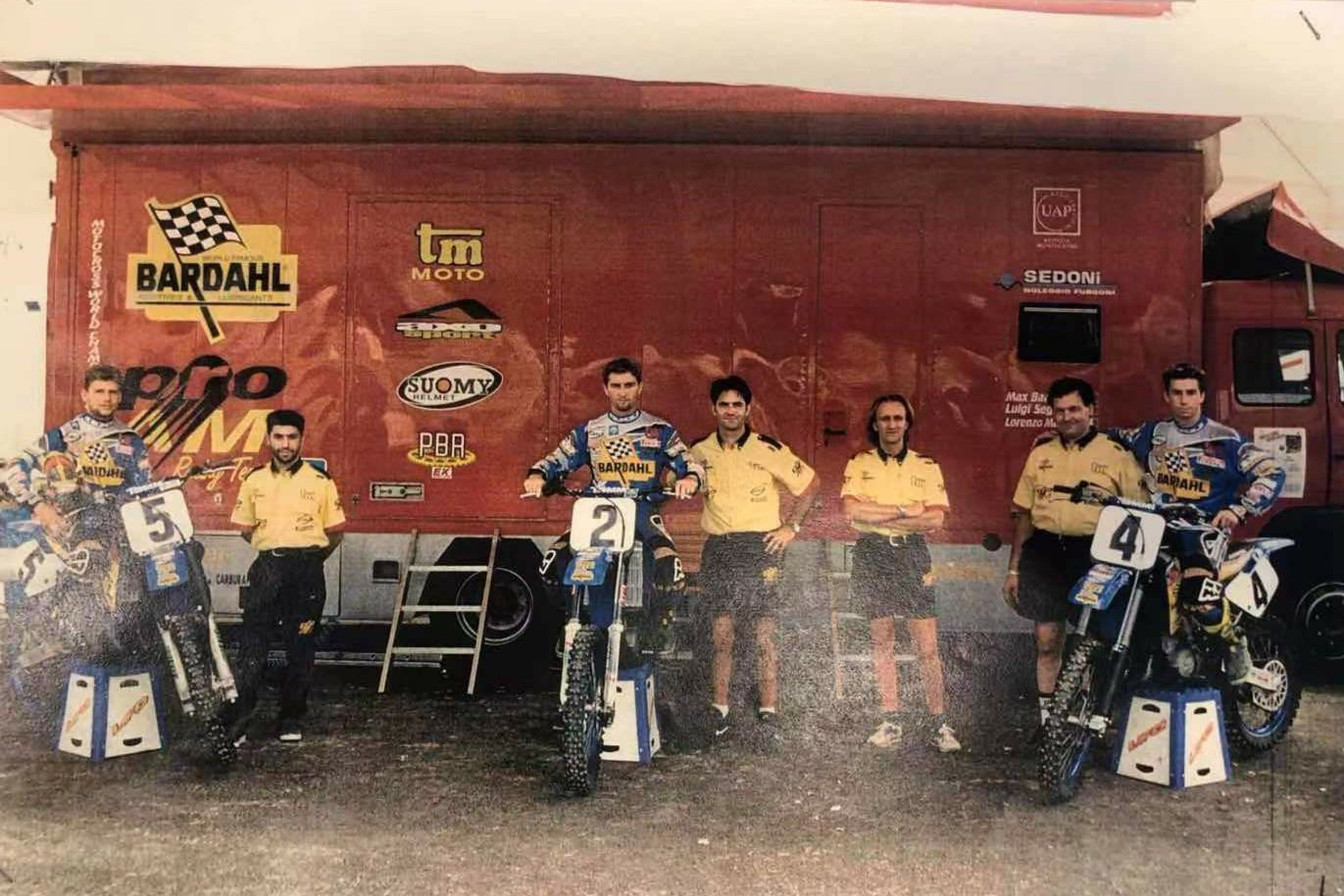 Just over a decade ago, former Italian international racer and team manager Tony Amoriello had a vision for a unique helmet that could address inadequacies that he believed were still, after decades of technological advancements, going unmet in the industry. He set out with the not-so-modest goal of creating the best helmet in the world, and in 2011, JUST1 Helmets was formed.
Having been a pro racer and then worked with many more during his managerial career, Amoriello had years of feedback and personal experience to draw from when designing his ideal lid. The results was the J12 helmet, which debuted in at the 2011 INTERMOT trade show and made an immediate impression on the industry and the sport with its refined appearance and design. In October of 2013, H&H Sports Protection came on board and helped the brand make a splash on the international market.
These days, JUST1 Helmets is known as JUST1 Racing, as Amoriello and his company have expanded their vision beyond helmets to create a full suite of gear that's just as advanced and thoughtfully designed as that groundbreaking J12 helmet. Leading the way in the JUST1 Optics division is the Nerve Goggle, alongside the popular Iris and Vitro goggles.
The company's gear line was designed to satisfy the requests of team riders who felt their needs weren't quite being met by what was currently on the market. They settled on three styles, each with a different emphasis: the J-FLEX line pushes current tech to its limits, J-FORCE exudes classic moto style, and J-ESSENTIAL focuses on keeping weight as low as possible. Each line comes with a wide variety of matching JUST1 glove choices as well.
Despite branching out to cover the rest of the rider's body, JUST1's core business remains its helmets, and they've expanded their reach to other disciplines in that area as well, including downhill and cycling and, in 2020, road racing and Hyper-street with the J-GPR helmet, designed to be the safest and most comfortable on-road full-face helmet for a road racers.
JUST1 plans to bring two major new products to the market in 2021. First, the J22 will replace the J12 as the brand's top-of-the-line helmet. The result of years of research, its patented and exclusive new technical features help ensure even higher levels of safety and comfort—and looks great as well, merging American and European styles into something stylish and new.
And if you noticed that the JUST1 family wasn't quite "head to toe," now will be, thanks to the new J-BXR motocross boots.
In just 10 years, JUST1 Brand has expanded its coverage in every sense; along the way, it's racked up 10 World Championships, 3 European titles, and dozens of national titles in motocross, enduro, Supermoto, and road racing. Here's to even more success in its second decade.