Our man Phil Nicoletti is back in the saddle this weekend at RedBud. Hey, some riders have used RedBud to kick off a second-half surge for the season. The good news is that RedBud is actually round four of this 2021 Lucas Oil Pro Motocross Championship, so maybe Phil can start his turn around early.
Is that too much silver lining and positive thinking? Maybe.
Do you have a burning question you want to ask Phil? Send your question in to phil@racerxonline.com and Phil will be glad to answer.
Phil,
With your recent troubles it would only be appropriate to make fun of you since that is what you seem to do to others, but really I prefer to look my victims in the eye while they cry so I will pass on that for now. I do however have a question/suggestion for you personally. It appears when riders get married and/or have kids (in no particular order of either event happening first) the rider seems to find Zen in their Life and start to "gel" with the track or the bike or both and better results follow. Being married myself I can relate it to the glorious feeling of hitting a technical section perfectly only to completely smash myself on something simple.
Maybe it's the abuse that toughens up the boy to a man? I'm not sure but there seems to be something to it. Marriage is a great institution if you have the right riding partner which I am lucky enough to have. So…maybe you should get married and have a kid or two of your own to help improve your results, or is there not a woman that can tolerate you? Just a thought since nothing else seems to work for you. Kidding aside your columns are funny and appreciated so thank you for that, and have a miserable day.
Regards,
Arizona Mitch
Ohhh Mitchell,
I appreciate your high standards on making people cry to your face, but I can promise you that your criticism doesn't mean much to me. I wouldn't take it personally anyway. Would you?
I do agree with you about the marriage/kid "zen" deal. It has worked for some guys, hasn't it? I think it might be more of a factor when they get home from riding/racing/training. They can actually disconnect because they have something else to focus on. It's not strictly all about moto from the time you wake up, to the time you go to sleep. That would have to be the reason, because a professional rider would be fully focused on riding and training if he were single. No, a rider would never do dumb things just to try to get the attention of a female. A rider would never get caught up in relationship drama that would ruin his riding. Never! It would just be all moto all the time! Full focus!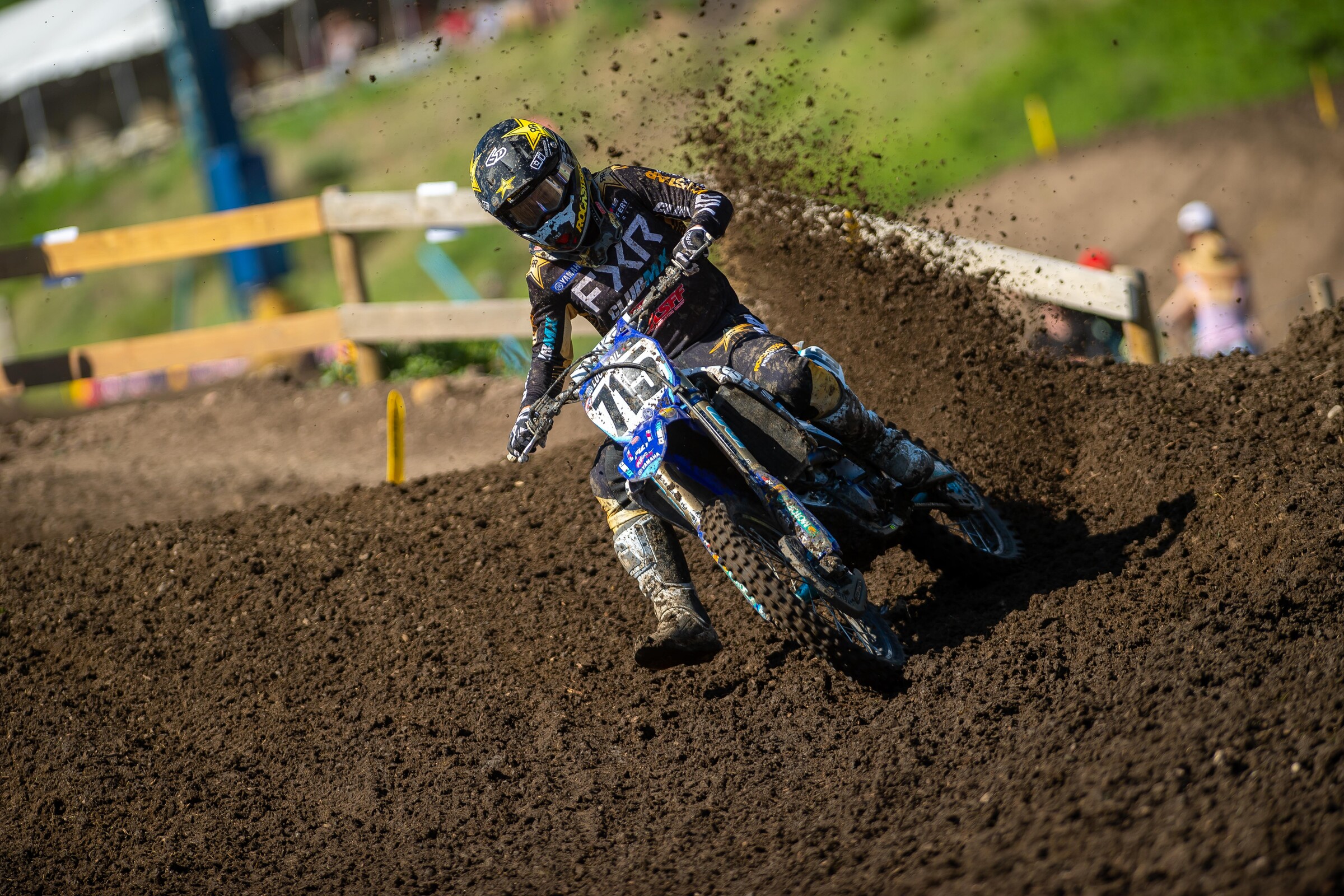 So maybe the married and kids thing has its advantages. The hard part is making sure their team gives them enough per diem to fly three-plus people to the races! The $1k-$1,500 travel allowance might get stretched a little bit too far. Ha, and you think other marriages are stressed by money problems!?
For the most part, it seems pretty good, but the Zen you're talking about doesn't work for everyone. As far as me, only I can fix my issues on the bike right now. I'm having a hard time taking care of myself in these times.
Phil,
Sorry you've had such S#**y luck so far this outdoor season. But hey you have NO REASON to hang your head low. You are living a dream of ALL us motocross weekend warriors. There are hundreds of us that would trade boots with you anytime! (By the way I wear a size 10-11). When you line up on that starting line, you are one of the TOP racers in this country! You haven't ridden here in the states in a few years, and right away you are lining up with those guys. You ARE one of those guys. I'm 62 years old and still ride as much as I can both modern and Vintage MX. So as an old man watching you live a dream, I'm pulling for you buddy. My question is, when the times are tough, do you ever just reflect back and think that you've gotten to make a living riding dirt bikes? Does that actually make you happy? Or are you afraid that you will put your guard down if you start thinking like that? I'm wondering if a happy Filthy might be a slower Filthy.
Get em'
Tim
Mr. Tim,
Thanks for the kind words, I very much appreciate it. Also hats off to you for still digging on a dirt bike at 62 years of age. That is really badass. The way my season is going I'll lucky to be riding at 33 (smack my head).
I think you and I have a different vision of "being a top racer in the country." What is going on with me is far from being at the top! I guess people have different standards. But nonetheless, thank you. As far as making money at riding a dirt bike, of course it makes me happy. Do I wish I made more? Of course!! Do I wish I knew the things I know about the business at 32 when I was 22? Absolutely. Do I wish I would have called bullshit on certain things in my career? 100 percent. But at the end of the day it's not millions of dollars. Not even close! Making a living riding a dirt bike was always the goal when I was a kid but learn quickly about the reality of moto. Over the past few years I've learned to appreciate something money can't give you. It's the relationships along the way with so many people, honestly. I know, sounds corny as shit, but it's true.
Phil,
Southwick is coming up and I know they have a sand track down at ClubMX. I know every rider likes to flex about how bad ass he is holding it wide through sand. Yeah, separate the men from the boys when the track gets nasty, all that stuff. I know you like to put in the work, but where do you stand on sand races? Did you have some secret sand pit you hit in your New York days growing up or did you have to learn it later? And what tips can you pass on to a boy who wants to be more like a man in the sand?
Sandboy
Sandboy,
Funny story. Being from New York, I actually only ever rode hard pack type tracks. Yeah, the tracks got rutted sometimes but it wasn't like what nationals are. I had a old friend Andrew Pingotti who had a gnarly backyard sand track. So when I was old enough to drive myself, I started going to his place to try and learn. I even took Zacho there in 2005 so I could whoop his ass there. Sorry Zachary, had to!
You want to talk about boys versus men? I never went to New England to race NESC because I was scared shitless of guys like Mike Treadwell, Tony Lorusso, and Keith Johnson! I was scared of them, along with all the young guns my age at the time. New England had the "sand" and I wanted no part in that. Literally my first time riding at Southwick was 2008, my rookie year. I grew up three hours from the Wick and I never went there! Mind blowing I know! So my sand skills were very limited when I was younger.
I lived with Trey Canard and Jimmy Albertson the summer of '08 and it was a blast. Before Southwick, we trained at Robbie Reynard's dads sand track. Let me F$&@?!# tell you what: Robbie spanked this rookie's ass so bad! Riding around in 15th gear, making it look easy while he was hauling ass and blowing by me. It looked like he was the one going to race that weekend, but he was just the riding coach! Ever since then, I feel like I have gotten better. Riding at ClubMX with the sand and loamy soil as helped transform me a massive amount. Sand is like no other and it would be awesome to have one more sand track on the schedule though. I have raced a gnarly one in the Great White North called Gopher Dunes. Ever heard of her? Oh yeah, that will turn you into a man.