2021 Grand National Cross Country Series Sponsor Lineup Announced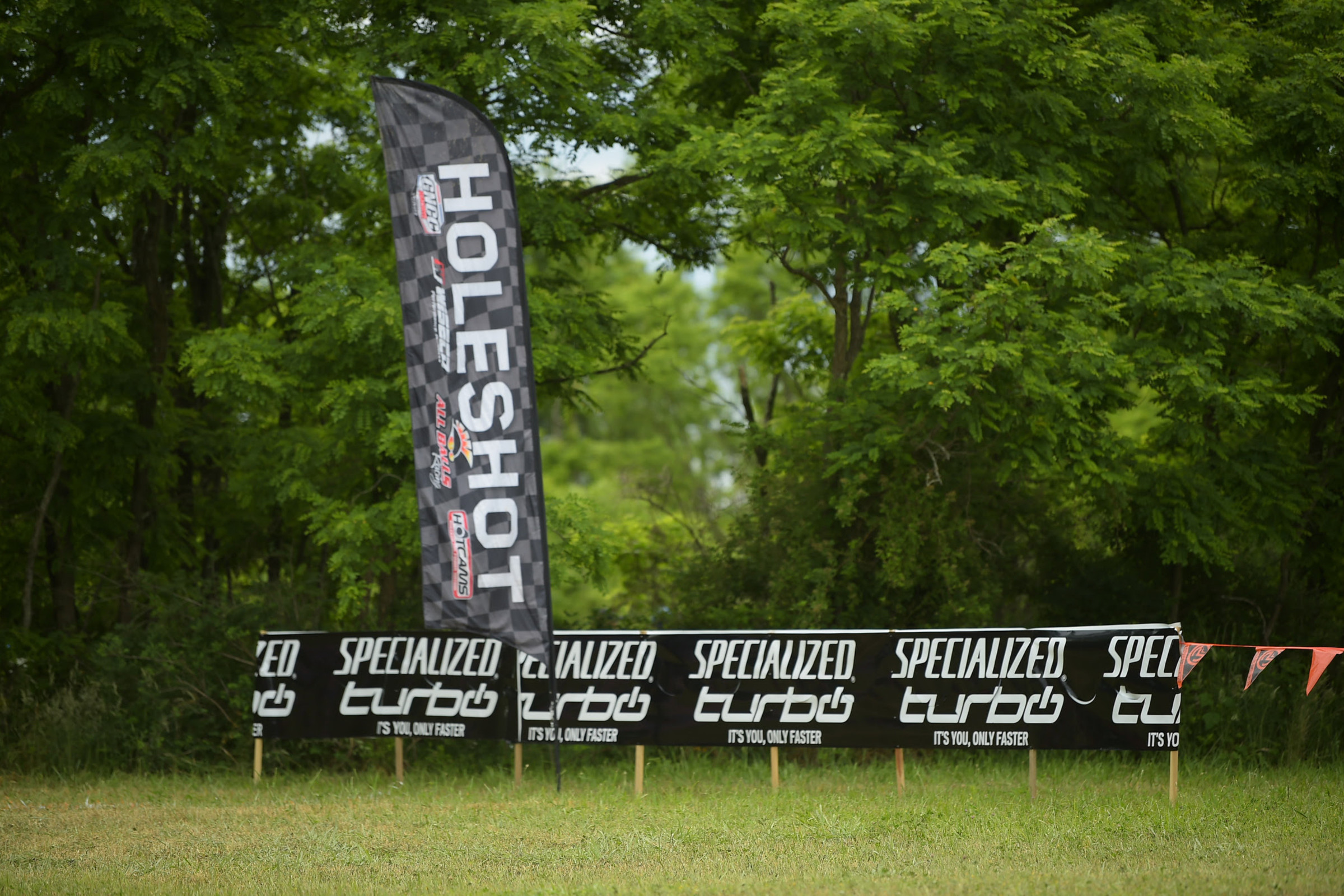 Union, SC
Big Buck
GNCC Racing
MORGANTOWN, West Virginia—The 2021 Grand National Cross Country (GNCC) Series presented by Specialized, an AMA National Championship is set to kick off this weekend, February 20-21, at the Big Buck GNCC in Union, South Carolina. Racer Productions is excited to welcome back numerous returning sponsors, while also introducing new ones and giving thanks for their ongoing support of the world's premier off-road racing series.
Specialized returns as Presenting Sponsor of the series for the third-straight year. The Specialized Victory Lane will host the top three racers of each race, from micros to pros, throughout the entire 47th Annual GNCC season. The Specialized Turbo eMTB GNCC National Championship will kick off at round three, The General, in Washington, Georgia.
Monster Energy will continue to rock the series on and off the track with the Monster Mile obstacle returning to each round, being one of the most technical spots throughout the woods, as well as its signature evening concert series. Along with their concert series, Monster Energy will also be prominent on the starting line and throughout the pit area with their new traveling Monster Energy DJ Trailer playing all of the latest hits for everyone to hear.
Parts Unlimited remains a long-time series supporter and leader in motorcycle and ATV parts distribution. Along with its family of brands, including Moose Racing, Moose Utility and Thor, Parts Unlimited continues to support the sport on and off the track, including greeting every rider at the end of every race with a cool drink at the Moose Racing Cooldown Zone.
Rocky Mountain ATV/MC continues its support for the eighth consecutive year with the Rocky Mountain Fast Track Pre-Entry Program. Racers who pre-register for an event will receive a $20 Race Gas e-credit. When e-credits are earned, riders will receive an email letting them know how many credits have been put into your account, what event you received it for, and the expiration of that credit. If you don't have an account with Rocky Mountain ATV/MC, you'll have the opportunity to do so through the email that is sent. Last year there were 10,566 pre-entered riders, with $211,320 being gifted back to those GNCC racers from the Rocky Mountain ATV/MC Fast Track Pre-Registration Program.
Yamaha Racing makes its return as the Official Utility Vehicle of GNCC Racing. The GNCC Track Crew put these machines to the test as they scout, lay out and maintain the GNCC racecourses throughout a season. Yamaha continues to provide the best equipment to meet the demanding and challenging needs of the GNCC Track Crew.
AMSOIL Inc., returns as the Moto Hero title sponsor for the season, while also giving them a $250 online shopping spree. AMSOIL Moto Heroes are nominated throughout the season, and at each event a new one is chosen to receive the honor. They continue to specialize in synthetic lubricants, providing extraordinary performance to their customers.
FMF continues to power the series and provide major support for the FMF XC3 125cc Pro-Am class. FMF remains committed to paying out $13,000 in rider purse for the top three finishers in XC3 each round. Every racecourse in 2021 will continue to feature an FMF Power Point track section, where machine power will separate the riders.
The Official Fuel of the series is once again #MoreThanRaceFuel, VP Racing Fuels. With an expanded product line featuring coolants and lubricants, VP Racing Fuels can meet the needs of every rider's machine. VP Racing Fuels also stepped up to the plate in 2020 as they announced the launch of VP Hand Sanitizer to support the needs of racetracks and other businesses in response to the COVID-19 crisis.
Wiseco continues to be the longest supporting sponsor of the series and has been producing industry-leading pistons for more than 75 years. This year Wiseco's new Garage Buddy line of performance parts is looking to bring you the affordability and convenience you deserve. Wiseco also continues to sponsor the weekly Tuesday Toolbox segment on GNCCRacing.com.
It was recently announced that Michelin has joined Hoosier Tires and Dunlop as the Official Motorcycle Tires of GNCC Racing, while GBC Tires and CST Tires continue as co-ATV tire sponsors of the series. Also returning at a premiere level are: All Balls Racing, HBD Moto Grafx and ARMA.
100% returns as not only the Official Goggle of GNCC, but the support behind the 100% Hometown Heroes program. This program equips GNCC racers to become ambassadors and promote their favorite sport to new audiences in their local communities. Racers participate in grassroots marketing, like contacting local media outlets, school newspapers and distributing posters at various local attractions. Participating riders are rewarded with a free pair of 100% goggles and free race entry.
Coppersmith Racing joins the GNCC Racing Nation offering motorcycle shock and suspension trackside support at the events. Another new addition for the 2021 season will be Brown's RV Superstore. Brown's is a racing family owned and operated business bringing some of the finest RVs to their South Carolina dealership.
The Series also welcomes back returning sponsors: Alpinestars, Cometic Gasket, Derisi Racing, Factory Connection, Fox Shocks, KTM, Rekluse, Twin Air, Mid-State Chevy, Westfield Powersports, Yamaha Generators, Lojaks Cycle, Toms Marines Sales & Service and Moto Tees.
GNCC Racing also partners with the American Motorcyclist Association, Team Faith, Vet Tix and The Kurt Caselli Foundation.
For more information on the GNCC series, visit the official website at www.gnccracing.com or call (304) 284-0084. Join the conversation on the series Facebook page, follow us on Twitter and Instagram, and be sure to always hashtag #GNCC.