Glenn Coldenhoff Explains Injury at MXGP of Flanders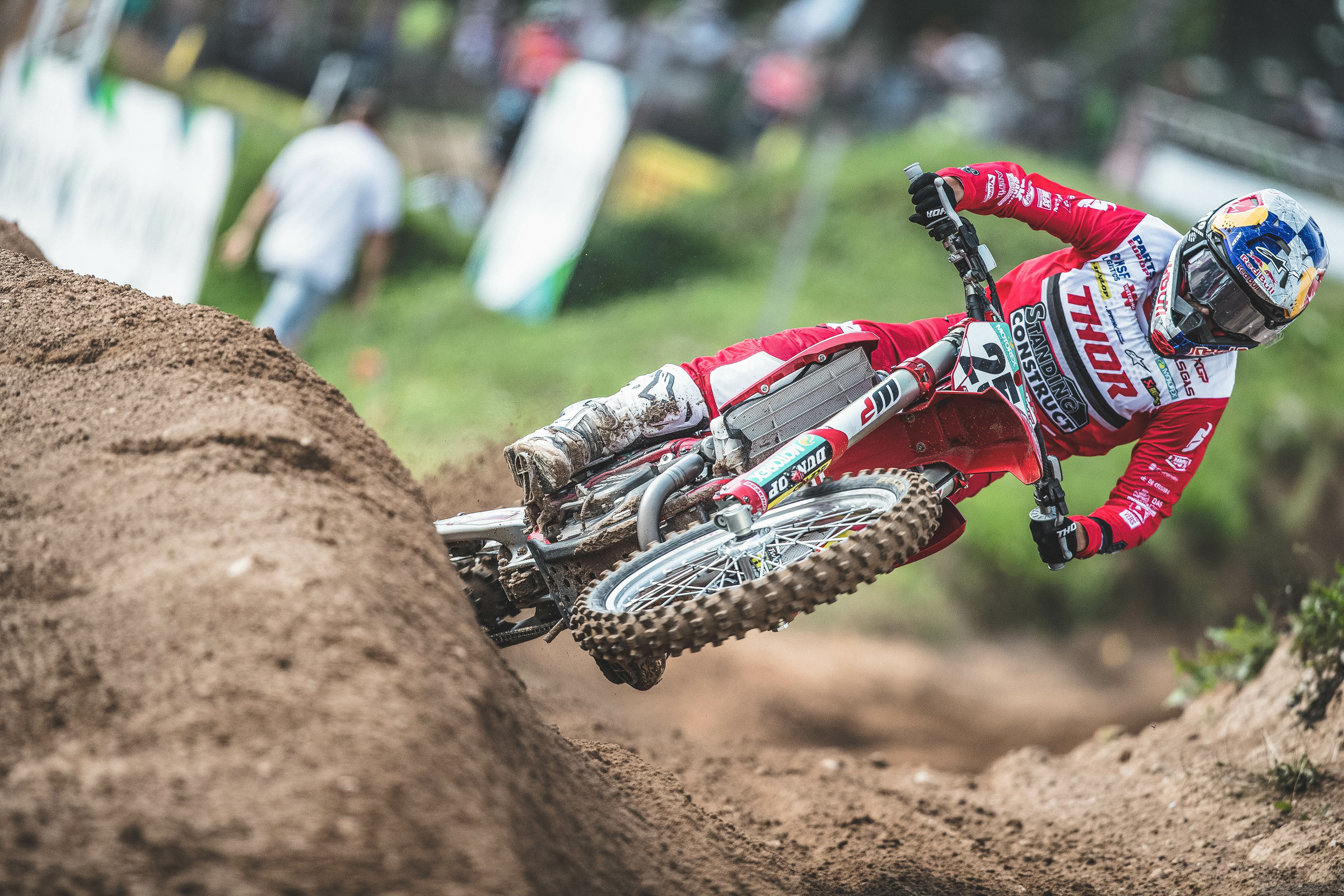 Lommel, Belgium
Monster Energy MXGP of Flanders
FIM Motocross World Championship
Standing Construct GasGas Factory Racing's Glenn Coldenhoff suffered a big crash during qualifying for the 2020 Monster Energy MXGP of Flanders at Lommel in Belgium. The crash resulted in a trip to the hospital, where he stayed overnight while undergoing further examinations. The team initially said, "Thankfully experiencing no loss of sensation or movement in either his arms or legs, Glenn was diagnosed with compression fractures to three vertebrae."
Today, Coldenhoff took to Instagram to explain his injury in depth. Coldenhoff noted he initially lost feeling in his arms after the crash—although it returned several minutes later. Examinations at the hospital showed, according to Coldenhoff's post, he had suffered two compression fractures to his back (vertebrae T3/T4). The crash has ended his season and he will focus on his recovery and next year.
Below is his full post.
"One tiny mistake, can have some big consequences. Unfortunately it's part of our sport. Lost the feeling in my arms the first moments after my crash but luckily it came back again after several minutes. We got everything checked here in Herentals and it turned out I have two compression fractures in my back (vertebrae T3/T4). Sad to say this season is over, as I felt stronger than ever. I will keep my head up and focus on my recovery from now. I have been here before and I know what to do to come back to the form I had. I am looking with confident towards the future and I can't wait to be behind the gate again. Thanks to the medical crew on track. They handled the situation really professional and took great care of me. Also thanks to Toon Claes and his team in Herentals. And of course my team, family, friends and everyone for the messages and support 🙏🏽"