GNCC, Loretta's Qualifiers Thru May 2/3 Postponed, Pro MX Likely Pushed to June 20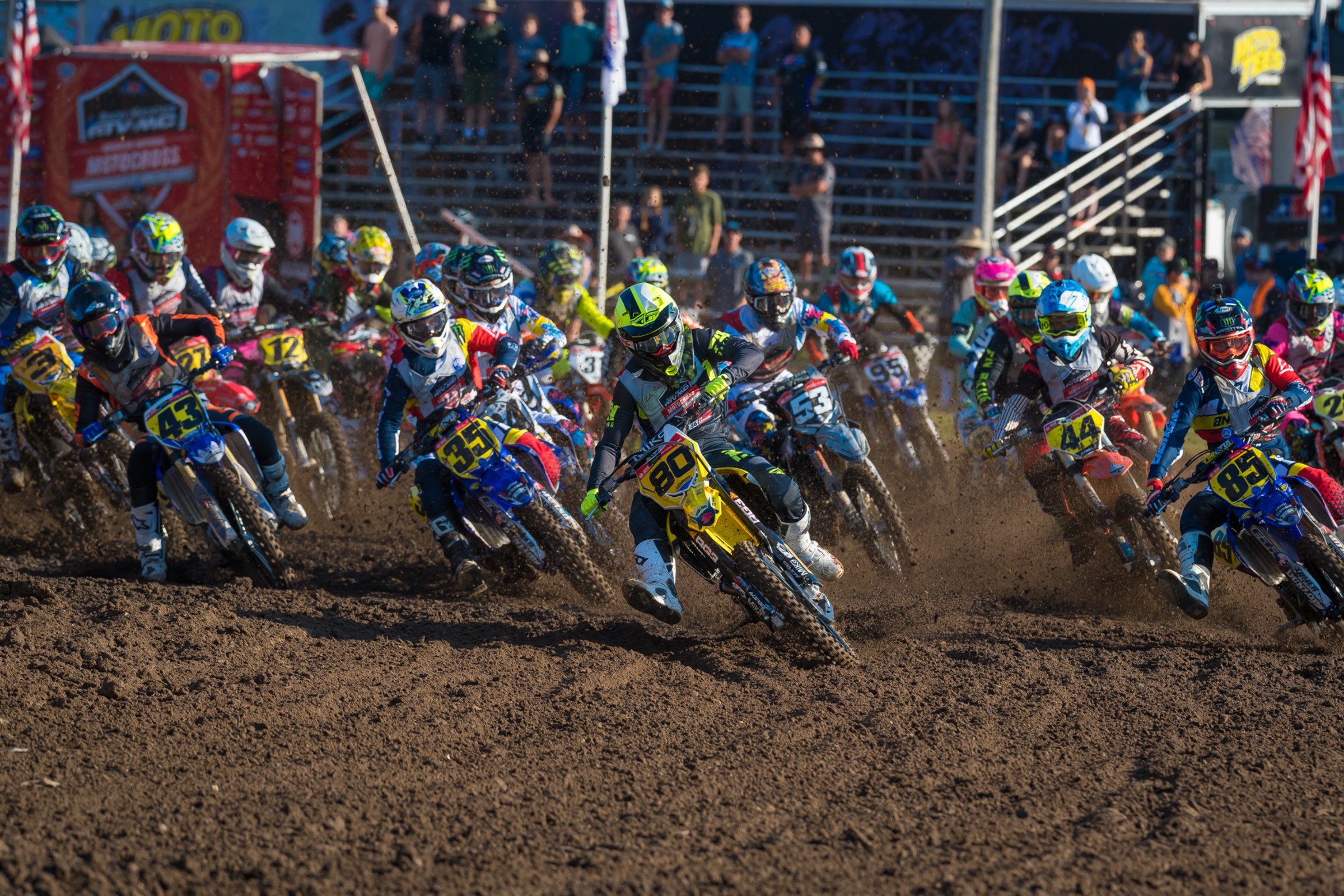 The RTL (Race Leadership Team) consists of representatives from the AMA, MX Sports and MX Sports Pro Racing. The RLT meets each Monday to review race schedules, making adjustments as needed, and will work with event organizers to reschedule events when possible.
The RLT continues to urge racing families to use common sense: 1) wash your hands often; 2) avoid shaking hands or coming into close personal contact with others; 3) cough into your elbow; 4) if you are sick, stay home; 5) if you are really sick, go to the hospital; and 6) don't panic.
Here's the latest from the RLT meeting on Monday, April 13.
The following events originally scheduled for the weekend of May 2/3 are postponed, and every effort will be made to reschedule as soon as possible:
May 2/3 Races
| | | |
| --- | --- | --- |
| LLAQ NE | Walden Motocross | Wallkill, NY |
| LLAQ SE | South of the Border MX | Hamer, SC |
| LLAQ ME | Log Road MX | Bronson, MI |
| LLAQ NC | Motozone | Tigerton, WI |
| LLAQ SC | Underground MX | Kemp, TX |
| LLAQ SW | Club Moto Kauai | Kapaa, HI |
| | | |
| GNCC | Mountain Ridge | Central City, PA |
Pro Motocross:
The current Pro Motocross schedule consists of 11 rounds spanning from June 13th through September 5th.
* all times
2020 Motocross Schedule
However, additional changes are expected and will be announced shortly. The Series will most likely extend from June 20th through September 12th, but no later. In these trying times, full transparency in scheduling is called for, to allow riders, teams and fans to prepare. A revised schedule will be announced ASAP.
Loretta Lynn's Amateur National Motocross:
The Area Qualifier and Regional race schedules are complicated and have been drastically altered by the national crisis. MX Sports recently released a "State of the Sport" video address explaining the various schedule options, including a condensed Area Qualifier schedule for May and Regional schedule for June (Plan B), a Super Regional schedule for June/July (Plan C) and a 2-week National-only program in July/August (Plan D). A final decision on the program chosen will be announced as soon as possible.
GNCC:
In the spirit of cooperation, the Full Gas Sprint Enduro has agreed to postpone its event previously scheduled for June 13/14 at Harleywood in Bristol, VA, to allow GNCC to reserve that weekend for a GNCC at a venue TBA. Full Gas Sprint Enduro has rescheduled the date for July 4/5 at a venue TBA. GNCC is grateful for their cooperation.
Accordingly, the dates for the remainder of the GNCC schedule are:
| | |
| --- | --- |
| May 16/17 | TBA |
| May 30/31 | John Penton, OH |
| June 13/14 | TBA |
| June 27/28 | Snowshoe, WV |
| July 11/12 | TBA |
| July 31 | Loretta Lynn eMTB only |
| Sept. 12/13 | Mountaineer, WV |
| Sept. 26/27 | Tomahawk, NY |
| Oct. 10/11 | Mathews Farm, PA |
| Oct. 24/25 | Ironman, IN |
| Nov. 7/8 | TBA |
As a reminder, the schedule remains dynamic and is subject to change. As the crisis affects different parts of the country differently, it is unreasonable to expect recovery plans to differ from state-to-state as well. Most likely some areas of the country will recover quicker than others, and it may be necessary to change locations (but not dates) to accommodate the recovery. Accordingly, a final schedule with final locations will be issued as soon as it is feasible to do so.
ATVMX:
The current schedule remains unchanged:
| | |
| --- | --- |
| May 23/24 | Ironman, IN |
| June 6/7 | Muddy Creek, TN |
| June 20/21 | Walnut, IL |
| July 11/12 | Unadilla, NY |
| July 25/26 | RedBud, MI |
| Aug. 15/16 | Loretta Lynn's, TN |
| Aug. 28 | Pro Only - Ironman, IN |
| Sept. 19/20 | Underground, TX |
| Oct. 17/18 | SOB, SC |