Daytona, FL
Daytona
Monster Energy AMA Supercross Championship
*Hero image courtesy of Cody Darr.
Timing is everything in supercross and it seems like things happened at the wrong time for Logan Leitzel this year. After earning his supercross license through the Supercross Futures program, Leitzel made his supercross debut at Daytona where he qualified straight to his first night show appearance. But that's all we got to see of the 19-year-old as the series was postponed less than a week later.
With all racing grinding to a halt, privateers may struggle even more with lost wages during this time. Fortunately for Leitzel, he has a way to pass the time. We caught up with him this week.
Racer X: This year, you raced Supercross Futures and got your pro license. Talk about the process of going through that and how you basically got your pro license.
Logan Leitzel: Oh man, it was insane. You know, going to those races, they're so intense just with everyone there and all the amateurs just fighting it out for those points. So basically, I went to Tampa and I finished a seventh or eighth there. So, that got me three points. Then after Tampa, I decided to drive 16 hours to Texas to get this thing done so that I can race professional. I packed up and drove to Texas in my old truck and I got an eighth in Arlington and then that was pretty much it. But it was wild doing those races; they're crazy.
So, once you actually got your license you lined up at Daytona. Tell me what it was like to actually be on a pro gate against all these other guys that you've seen on TV or that you've raced before. How does that compare to just the amateur stuff that you were doing before that?
Honestly, it was pretty rad. It was so cool to finally be like, "Dang, I'm actually here. I'm actually racing with these guys." I'm not really one to get star struck or anything, you know, I was really calm about everything and I was pretty professional like I should be. But it was pretty awesome. It kind of hit me when I'm on the gate for the heat race and I saw [Shane] McElrath and [RJ] Hampshire and I was like, "I'm out here!" So, it was pretty surreal at the time and it was pretty awesome just to be out there with them guys.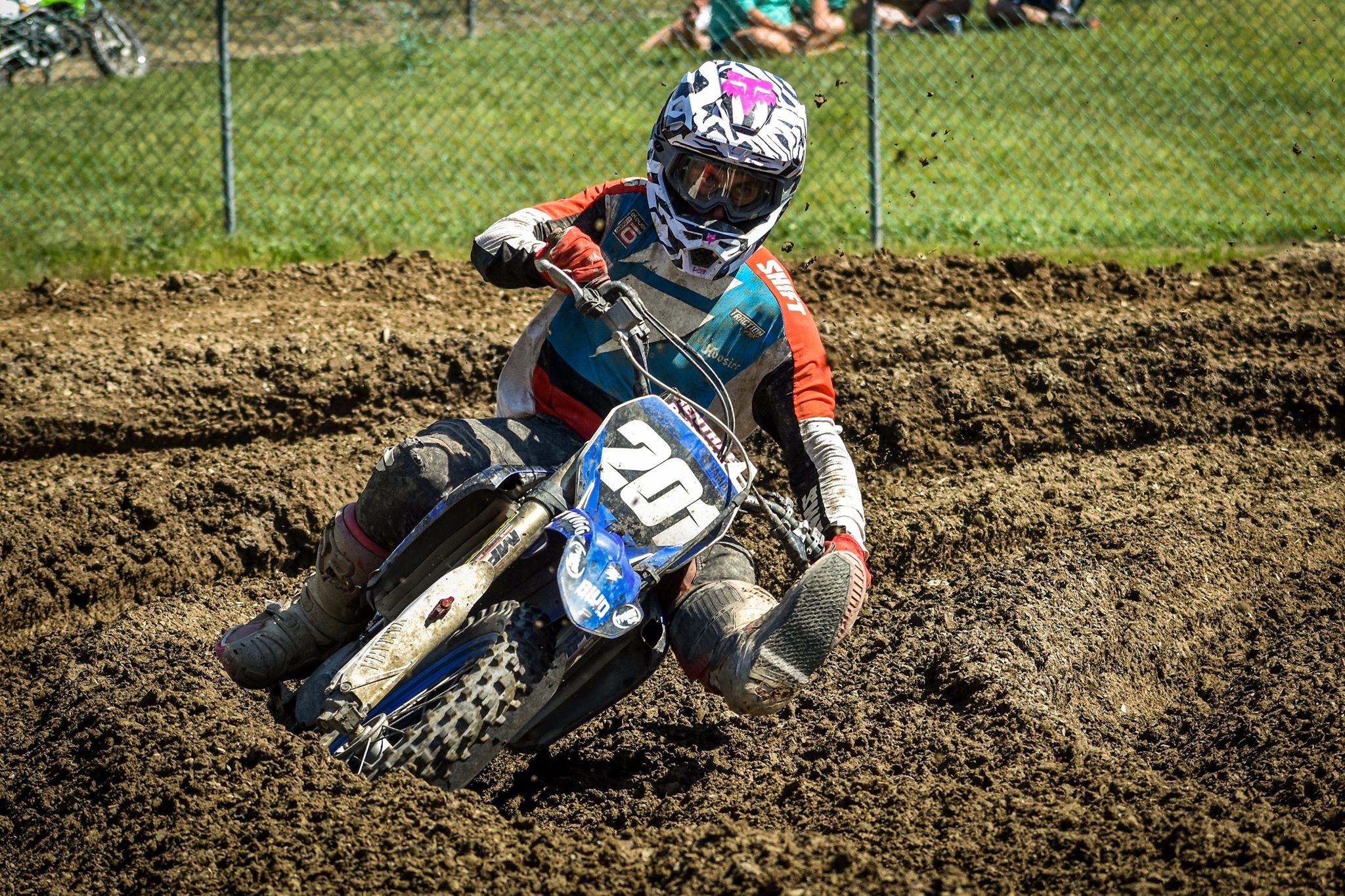 Now obviously, you only got one race in. Everything came to a halt in the series, we have a sudden stop. So, what are you going to be doing with your time off now?
You know, I think everything just kind of stays the same. Keep grinding, keep training, and then when the time comes, be ready. I'm excited to just get back to racing. Before Indianapolis, I was feeling amazing on the bike and I couldn't wait. But yeah just keep training and keep riding and wait until the next race.
As good as you felt on your pro debut and with everything going on, is it kind of a bummer that everything basically just came to a stop now?
Yeah, it's definitely a bummer, but I definitely understand that obviously this is worldwide. So, I can't really think about myself too much with everything because this effects millions of people. I just have to accept it and move on and just keep working. So, that's pretty much it.
Now that it seems like outdoors is going to happen before supercross, have you switched your focus? You're planning on going to race outdoor nationals I'm assuming, so have you switched your focus on what you're training for?
Yeah, a little bit. I actually started riding nationals right after we found out the whole thing happened. So, I rode for a week and after that week I caught the flu. I've actually been under the weather the last week and haven't been able to ride, but after I get over this, I plan on just getting back to hitting nationals again. And then just waiting until after nationals to ride supercross again. But as of now, I don't even know what I'm going to ride for nationals, so I guess we'll see.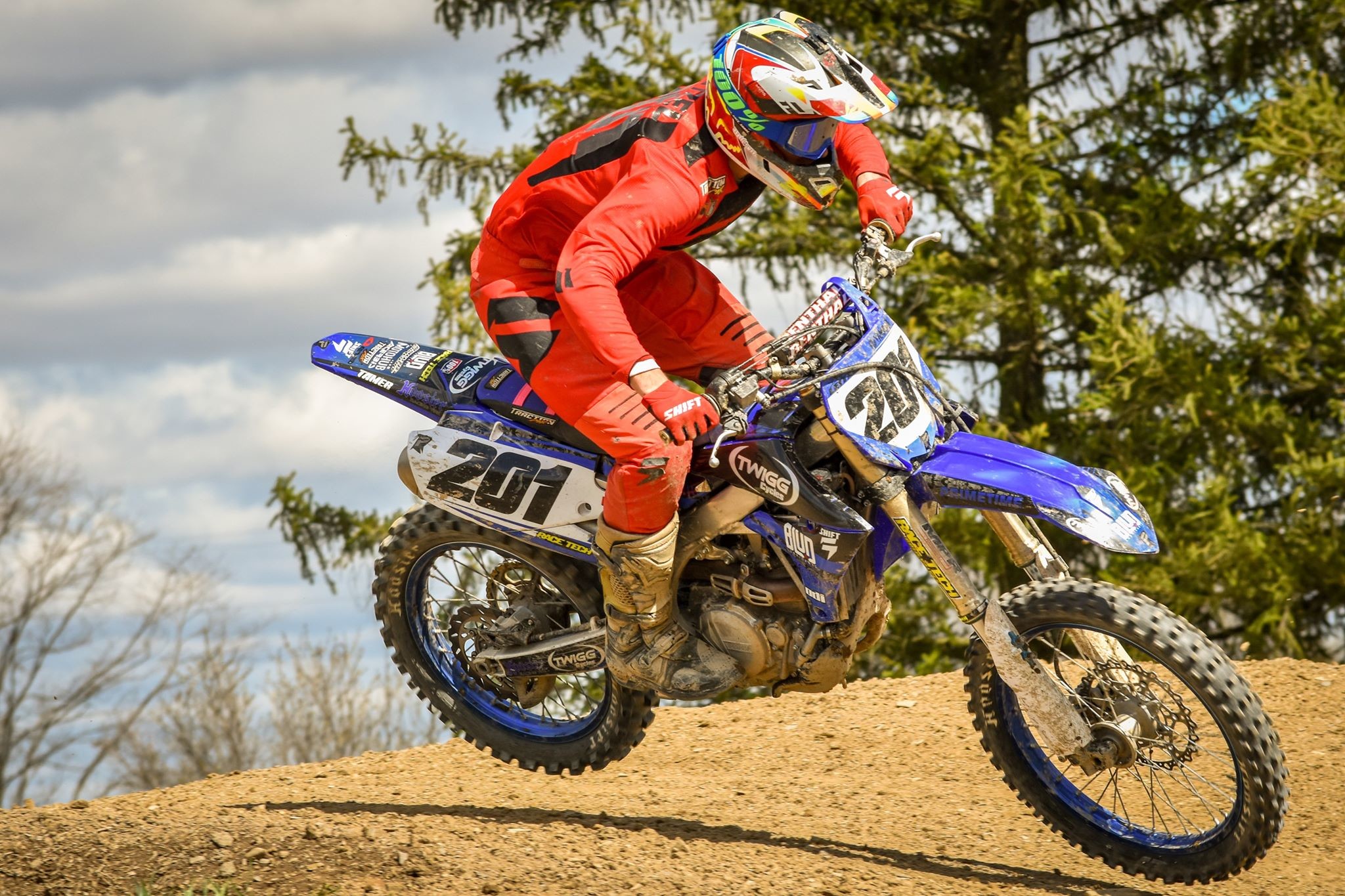 I guess that makes my next question tougher, but do you have any set goals for yourself once we get racing outdoors and then also back into supercross?
Oh man, see, I don't really know for outdoors. I haven't really been able to prove myself for outdoors. I haven't been that "guy" in outdoors. I kind of prefer the supercross scene a little bit more, so honestly, I'm a little nervous for outdoors. I have no idea how I'm going to do. I'm going to be racing the 450 class, so I'm excited for that. I guess for goals, probably just making the motos and fighting for points I would hope by the end of the year.
Who has been helping you the most with moving into the pro ranks and now getting ready for pro nationals?
Probably my dad. My dad's been there the most helping me through everything. I've done a lot of it by myself, you know, I drove to all these races by myself and did everything. But the support of my dad, he's been there through everything. There's been a lot of people behind the scenes helping me out. Circle K Contracting is a company that really stepped up and got me a bike to race and they helped me out. Munn Racing from out of Texas, Chip [Munn] and Big Dan over there at Munn Racing. They really helped me and got the bike ready. So, it's been a nice little tight group of people that have really helped get me to where I am at now. But I couldn't have done it without my dad and that Circle K Contracting company getting me a bike to race. Also, I want to give a shoutout to Conrad Eigenmann from Gizmo Mods. He actually gave me a Yamaha 250 to race at the Supercross Futures. He definitely made this thing possible, definitely want to give a big shoutout to him.
So, switching gears, we had the pro MX Simulator race on Racer X yesterday. You're obviously one of the top riders in it. How did you first get involved with the game?
It's so funny. I actually had a feeling that this was going to be brought up. [Laughs] So actually, Sim came about when I was just a kid. I think I was like 10 years old and I was on YouTube one day, and this is when Sim was started to get YouTube videos made. And I remember yelling at my mom being like, "Wow, I have to get this new motocross game. It's so cool!" It was like 2013, I think, when I finally got the game, and I played on a keyboard and I was terrible, so I didn't play forever. And then I think it was 2016, the first ever Team Speak channel I actually joined was with you, Jeremy Smith, Dominic Tibberino, and I think that was then when I really wanted to start actually playing the game and to be good. I got the motivation from you guys talking about the pro scene and stuff. So basically, from 2016 until now I just wanted to be good at the game. I don't know why, maybe it was my nerd instincts, but I thought it would be really cool to be rad on a dirt bike in real life and be rad on a video game too. So that's how I got into it and my motivation to play now.
Is it kind of weird now being a top pro in this virtual game while also racing the real stuff on the weekends?
It's honestly really cool. It's funny because we get to race a couple days before the actual event, and Sim is the most realistic motocross game I've ever played that is out there in the world right now. It's really cool because I can actually race Sim and race these pro races and be like, "Alright, the three in is going to be tough on Saturday night." Like, I already know that that's what the line is going to be. And like 96 percent of the time, that's usually how it is. So, it's really cool to kind of get a feeling for the tracks and everything before I actually go to the race. I already feel like I have an advantage in that first practice so it's pretty cool. [Laughs]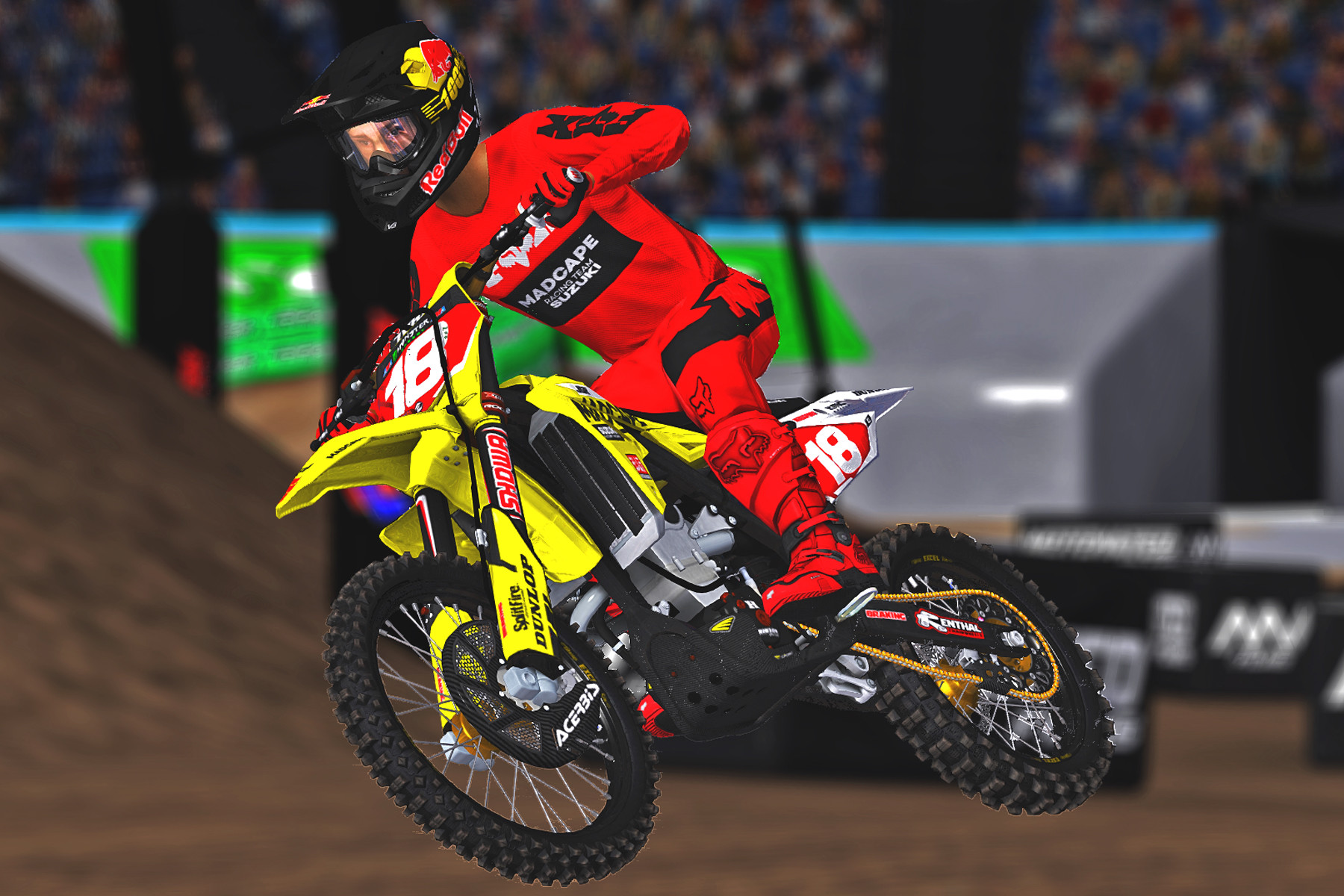 What are your thoughts on gaming right now, generally, just getting so much notoriety during this weird time where we're just on hiatus?
I think it's awesome. For me, it's kind of funny because I'll talk about Sim to some of the people we have here. You know, Matt Bisceglia, he knows about Sim. A lot of these guys here at South of the Border, they know about MX Sim. So, when I talk to them about it, they're always so into it and so involved. And then, you have the kids in the background laughing, thinking we're nerds and stuff. So, it's kind of cool to see that it's gone this far now and that it's getting the recognition it deserves. We put hours in, we put some time in. Now granted, we ain't in the gym grinding to play MX Simulator, but it's pretty cool to see that it's getting the recognition it deserves because it does take a lot of hours and time and practice and honestly talent at the end of the day to play this game and learn it.
So, you're only nine points down in the East Championship in the game. So, would winning the 250 East Championship in the game, or making your first real main event, which one are you going to be partying harder for?
[Laughs] Oh man, it's actually really funny you bring that up. The entire time I was at the Daytona Supercross, I just wanted to let people know that I had the red plate in MX Sim, other than making the night show. [Laughs] If I won the title, I would definitely be pretty stoked. Like, I would take a nice little sparkling water, shake it up, and probably spray it to all my fans. But no, making a supercross main would be pretty freaking rad; I would be pretty stoked. But honestly, they're probably equal to me. I would care about them just as equal. I'm pretty laid back when it comes to everything. I don't get too hyped up, but I've been playing this dang game for four years and I would want to win a title. So, I'd be kind of happy with that.
Anything else you would like to add on or people you'd like to thank?
I pretty much would just like to thank everyone that's got me here. Shift has been a huge part; they have really helped me out my entire amateur career and my pro career getting started. My dad. South of the Border MX, they've given me a place to train and work out. They actually even gave me an ethernet cable just so I could play Sim, so I want to give a big shoutout to them! Also, everyone that's been behind me just to get me to where I am now. It's been pretty awesome to be where I'm at now, and I can't wait for the future.