There's a huge world of difference between lining up for a Monster Energy AMA Supercross round or a couple of motos in the Lucas Oil AMA Pro Motocross Championship here in the U.S. and contesting the 5,000-mile, two-week Dakar Rally. Just ask Andrew Short. A 16-year veteran of SX/MX, he called time on his long career on the AMA circuit and the end of the 2016 season. In October of 2017 he signed a deal with the Rockstar Husqvarna Rally Team to race rally all over the globe.
Short is, truly, a man of the world. So intrigued and dedicated to the rugged, marathon-like discipline of motorcycle racing sport, he recently made another big career choice when he signed with the Monster Energy Yamaha Rally Official Team to try and win the Dakar Rally in 2021. A former Motocross of Nations champion with Team USA and a perennial podium finisher in the 2000s (Short also won nine AMA races and hit the podium 55 times), the competitive flame still burns hot for the 37-year-old Short. He now wants nothing more than to add a Dakar Rally triumph to his racing resume. Back in the states after finding his way out of Europe, we spoke with the racing renaissance man.
Racer X: Andrew, what are you up to?
Andrew Short: Hey Eric. Just sort of hanging out. Strange times.
You're now a member of the Monster Energy Yamaha Rally Official Team, which is a big move. Are you stoked about it?
Yeah, thanks. I'm really excited to be a part of the program and hopefully I'll have some success. We'll see. It's been really good. For me, I'm just getting back from initially riding the bike. I was really excited to join the program with Yamaha and Monster Energy. It's the official rally team and to be a part of this is awesome. It's a big change for me and something that I'm real excited about. The world's quickly changed with everything going on with this virus—just getting home from Europe was crazy. You could see the fear in everyone's faces while traveling through the airports. My destinations were changing daily. It was just difficult to get home. It makes you realize how small racing is. We all have a big passion for it and want to be out there racing, but right now it seems like it's a different mentality.
It's like Planet Earth has stopped spinning on its axis, huh?
Yeah, it seems like the world is one. From a motorcycle standpoint, a lot of the parts are made in Asia and a lot of the technology is spread throughout the world and I think it's going to affect racing just like it's going to affect everybody else in their everyday lives. When you put it in perspective, it makes you realize how connected we all are with each other.
Do you have any rally events looming out in the near or distant future, or is everything in your rally world on hold?
I think it's mostly on standby. It looks like, for sure, April and May aren't looking promising. I just saw where MXGP just released their schedule and they hope to be back by June and I think F1 also has a similar schedule that they're working on. That's kind of the outlook for me right now for rally. It honestly works out well for us because everything starts stepping up the middle part of summer and then it really ramps up in the fall right before Dakar. All of this has given me the opportunity to get used the bike. For rally racing, all of this is not great timing, but I think it will be okay for us in the future.
How did the move to Yamaha come about?
A lot of it had to do with Monster, just because I met the people there like Joe Parsons, and they all love rally. He's been involved in rally forever. Me, I had a really close mindset on rally. I wasn't very educated on rally until later and I was very fortunate to be a part of the program that I was. I learned a lot there. But for me to be around like-minded people that have a huge passion for rally, to have a title sponsor like Monster Energy meant a lot to me. Yamaha is making a big push and they've done a lot to their bike and their program recently. It was good timing for me. I could see the effort. I felt like it was a great opportunity to be involved with their program. Hopefully, this will allow me to have a different outlook and to have success.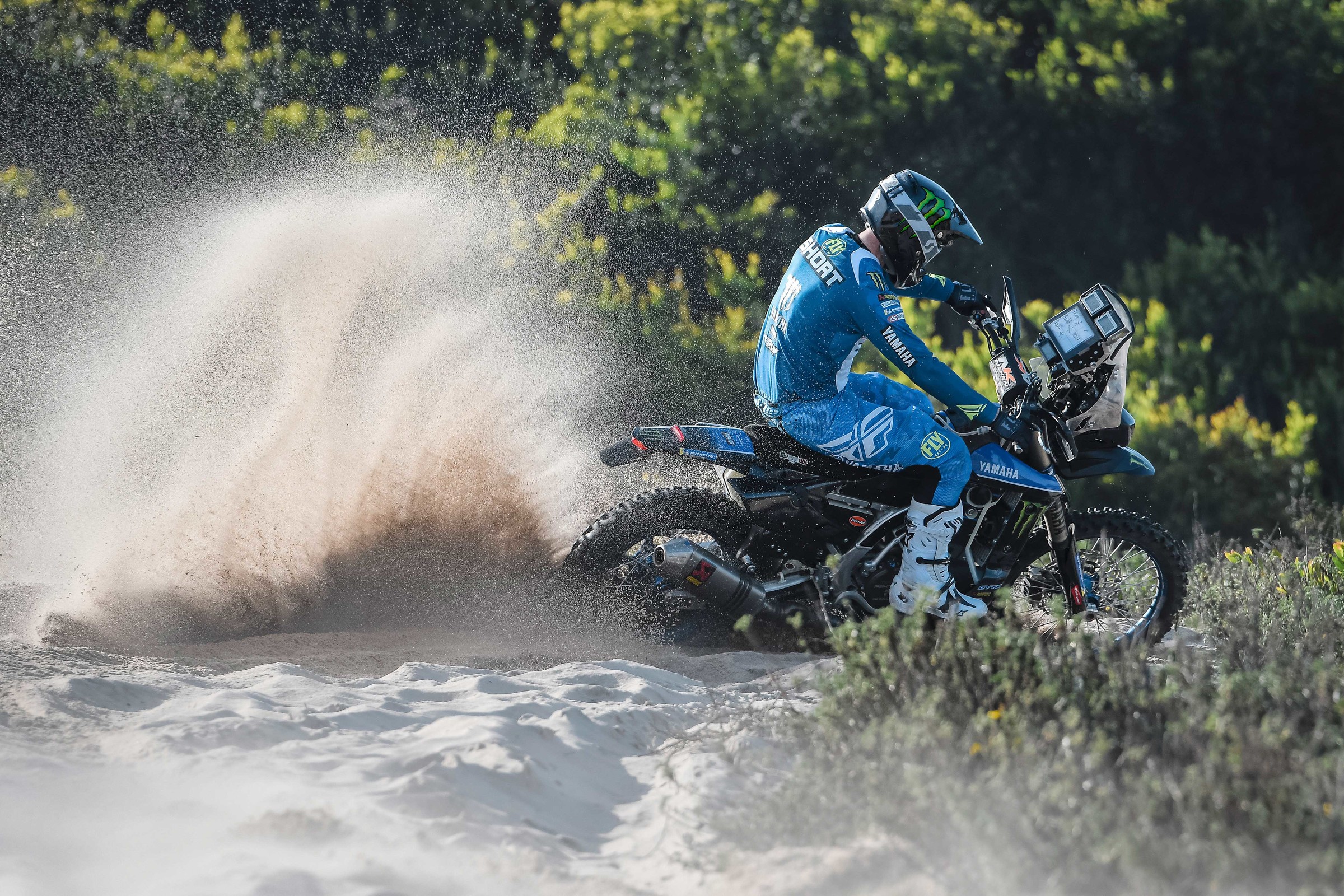 California's Ricky Brabec winning this year's Dakar Rally for Honda certainly spun off a lot of global PR, didn't it?
Yeah, it's funny because in America you don't think of rally being massive, but around the world, in Europe and in South America, and even in Asia, you realize how big this sport is. It's huge. It has a huge following. Here in the U.S., all I really cared about was motocross and supercross. When I started in rally, my eyes were opened. And then I was addicted to it. It was so much fun and a big adventure and crazy and wild. It wasn't so cookie-cutter like supercross. From a competitor aspect, it is crazy, dude! It's like a really cool life experience and gnarly, you know? That's really cool for me. Also, from a racing standpoint with the fans and the exposure, it's huge. Now that Ricky has had such success, which is awesome for him, the sport has shed some light on the American public how big and prestigious this race is really is.
From your very first year of riding the Husqvarna FR 450 Rally you appeared to excel in the sport as your results quickly picked up. You were all-in and really took to it, didn't you?
Yeah, for sure. I love to ride in the mountains of Colorado and Kurt Caselli was there riding in a rally. I started checking out his bike and, from a motocross standpoint, I looked at the bike and said, "This thing is huge!" From there I built up a motocross bike with navigation because I started to get the rally bug, and then I was fully hooked. Yeah, Kurt Caselli definitely had a big influence. He helped me out and opened my eyes and I was exposed to a whole different mindset to approaching racing and dirt bikes and all these other things. It's like it expanded everything I loved.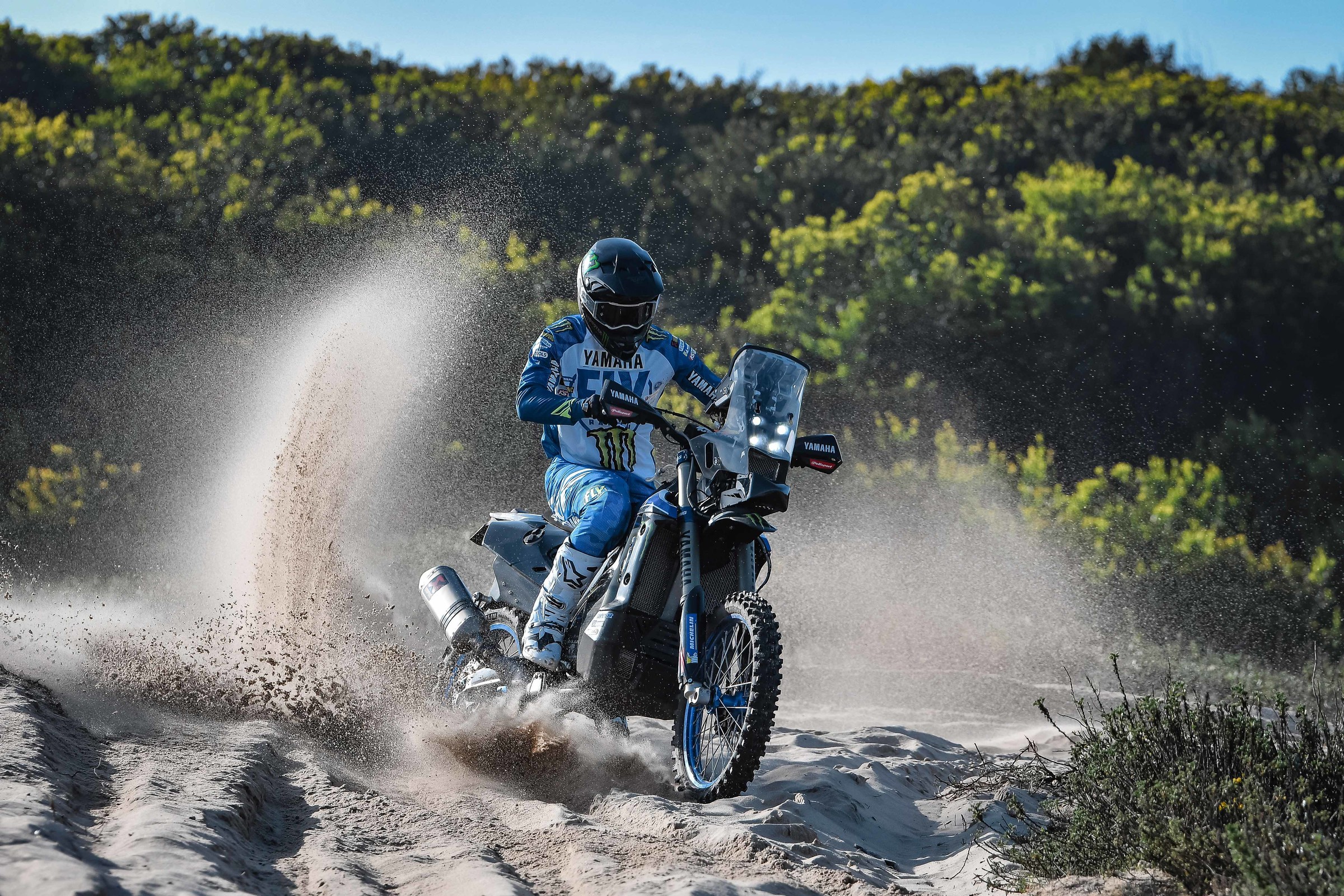 Yes, and it's not 20 frenzied laps with elbows in your face and 19 other racers trying to run you over, eh? I don't really know how different rally and supercross can be!
Yeah, it's a different mindset. With racing it's like a clock in your brain and you're totally focused on what's in front of you. Like, if you're a surfer, you know you're kind of in the zone when you catch a wave. In a rally, that's nonstop. You are dealing with navigation and you're going through these crazy landscapes or dunes or riverbeds. Sometimes you are just hauling and want to stop and look around, other times it's like you're doing trials up a rocky mountain, dodging cliffs and all these other things. It's completely opposite. It's dirt bike racing and adventure combined and it takes a lot of elements to it that it takes to be successful.
Here's a question for you: How would you explain what you now do to a 12 year-old American motocross kid?
Ha, I don't know! It's hard. It comes down to speed and navigation. There is also a lot of strategy. There is a lot to learn. But to describe it to a moto kid, it's kind of like a really fast trail ride with a lot of thinking. It's like chess while you're also trying to pin it. And you're just doing it all day; you're just sending it through the dunes and there's all kinds of stuff that you see and you go through. It's cool, man. There are so many stories within the pits, or the bivouac, as they call it. All the people are so full of passion and stories and history. People have been doing these races for years. It's a neat community to be a part of and something you don't really take for granted. You meet these people and hear these stories that you'll never forget.
It sounds more like some Jack London adventure story than it does an actual race.
Yeah, I mean you see Fernando Alonso out there, who has raced at the highest level of F1, and at night you're eating dinner at the same place he's at. You're just trying to compete with what you have against Mother Nature and this race. It's a whole different animal compared to anything else I've done in my life.