San Diego, CA
San Diego
Monster Energy AMA Supercross Championship
Bryson Gardner made his first career 250SX main event last week in San Diego, California, after finishing ninth in his heat race. The Brian White Racing rider is fresh to the class after having to earn his points to race through the Supercross Futures program earlier this year. The younger brother of fantasy team hero Carlen, Bryson Gardner is looking to build on his success through the break and we caught up with him this week to see how things are going.
Racer X: Congrats on making your first career main event at San Diego last weekend. How special was that moment when you crossed the line in the heat race?
Bryson Gardner: Thank you. It was pretty special. I was pumped. It wasn't super, super special, but that's just another stepping-stone that I got over early. So, I'm just looking forward to more, honestly.
I know you're fresh out of the [Supercross] Futures program. Talk me through your 2020 so far, having to start out with Futures and now coming up in the pro 250 class.
Obviously coming into 2020 my goal starting off was to get my points. I did that. Then my goal was just to be at all the supercrosses I could and just ride my laps and race and just get experience. Then I made a main now, so my goal is changing again, just to keep making them and just progressing every weekend.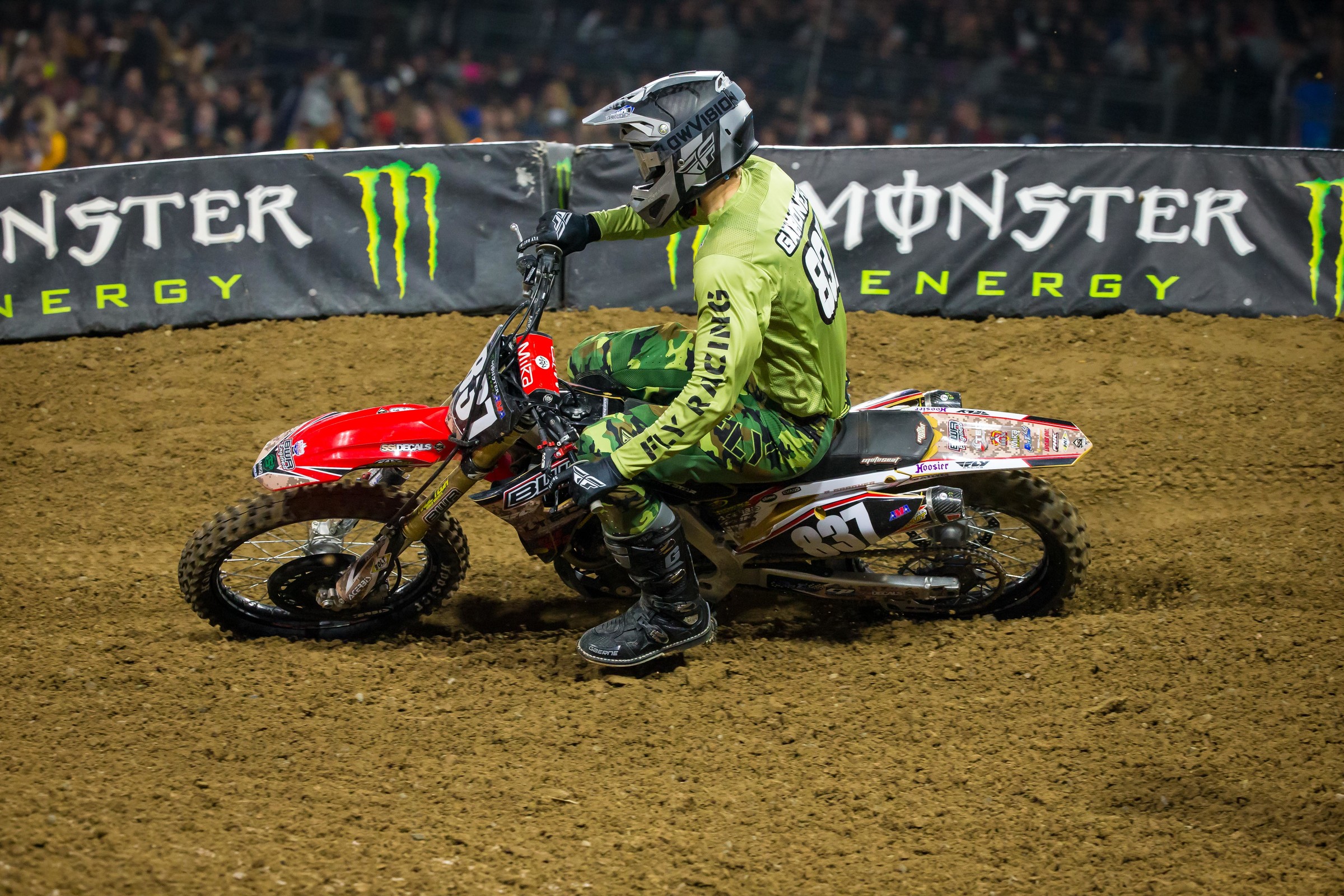 What's the plan now that the series is kind of done for the West [Coast] swing? Are you going East on a 450?
No. Since my brother got hurt and then we had a fill-in guy [Colton Aeck] who also got hurt, we have nobody on a 450 on our team right now. So, we've talked about maybe one of us 250 guys riding a 250 in the 450 class over there, but nobody has really fully committed to doing that. Maybe one race or two races over there. But for now, we're just both riding and waiting for the west to come back.
You just mentioned your brother, Carlen, he had a really solid 2019 indoor season. Have you guys been working together a lot to kind of dial in supercross?
Yeah. He's a huge part of my program. Since he's not riding, he's pretty much my riding coach. He's my fitness coach. He's pretty much the biggest piece of the puzzle for me riding-wise and at the track and stuff.
Of course, you also have a little pro experience racing some outdoors last year. How was that little taste of the pro ranks for you? Do you think it helped a lot coming into this year to prepare you?
I think so, a little bit. I went back into obviously the Futures stuff so my confidence kind of dipped coming out of the Futures into the pros. I felt like the new kid again. But as I race and as each weekend went on, I felt more in my spot and felt more like I could be running up with the top dudes.
What's one of the biggest things that has surprised you now that you've stepped into the pro ranks for supercross? Is there any one thing that took you aback when you first took a gate drop in an actual night show?
Yeah, just the carnage, really. Dudes are trying to move forward quickly. They'll hit you and jump in front of you. Stuff happens quickly. Definitely the carnage of the first two laps.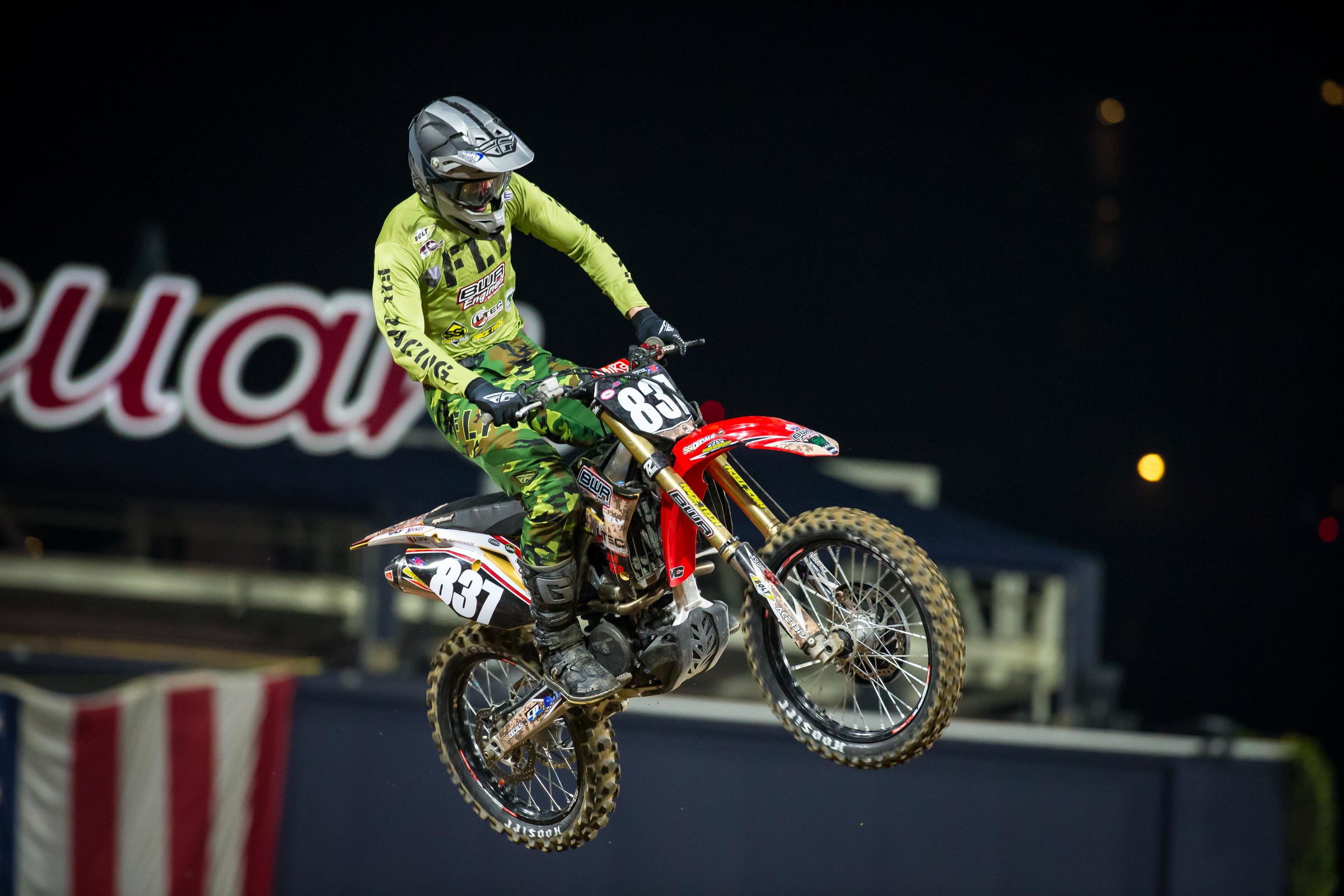 This past week, obviously you kind of just snuck into the main event. I saw you fist pumping over the finish line, but did you know that you were in a transfer spot and that it was going to potentially happen?
Well, my mechanic, Brian White, was pit boarding my position the whole time. So, I came around, he gave me a "12th," came around, he gave me an "11th," came around, it was "10th," "10th," "10th" for a couple laps. So, I knew I was in 10th. Then I saw the two riders collide in front of me and one go down, so right then I knew I was in 9th. So, then he obviously put it on the pit board, but I already knew. That last lap was definitely a tight one. I was definitely trying to be really, really patient and not make any mistakes.
You mentioned Brian and working with the BWR team as you've kind of progressed towards the pros the last couple years. How helpful has that team been in preparing you for everything that you're facing now?
Huge. Brian has a lot of experience just with racing. He's done numerous arenacrosses and numerous supercrosses. He's our engine guy and suspension guy, so if we have any engine troubles, he's there at the track every weekend. If we have any suspension troubles, he's there at the track every weekend. He knows all the ins and outs of the bike. He's a huge, huge part of the program, along with everyone else.
Do you guys feel like you have the bike pretty dialed in so far too?
Yeah. The bike is great. I'm a big guy, so a 250 definitely has to have some horsepower to pull me around, and the bike pulls me around just fine. The bike's great.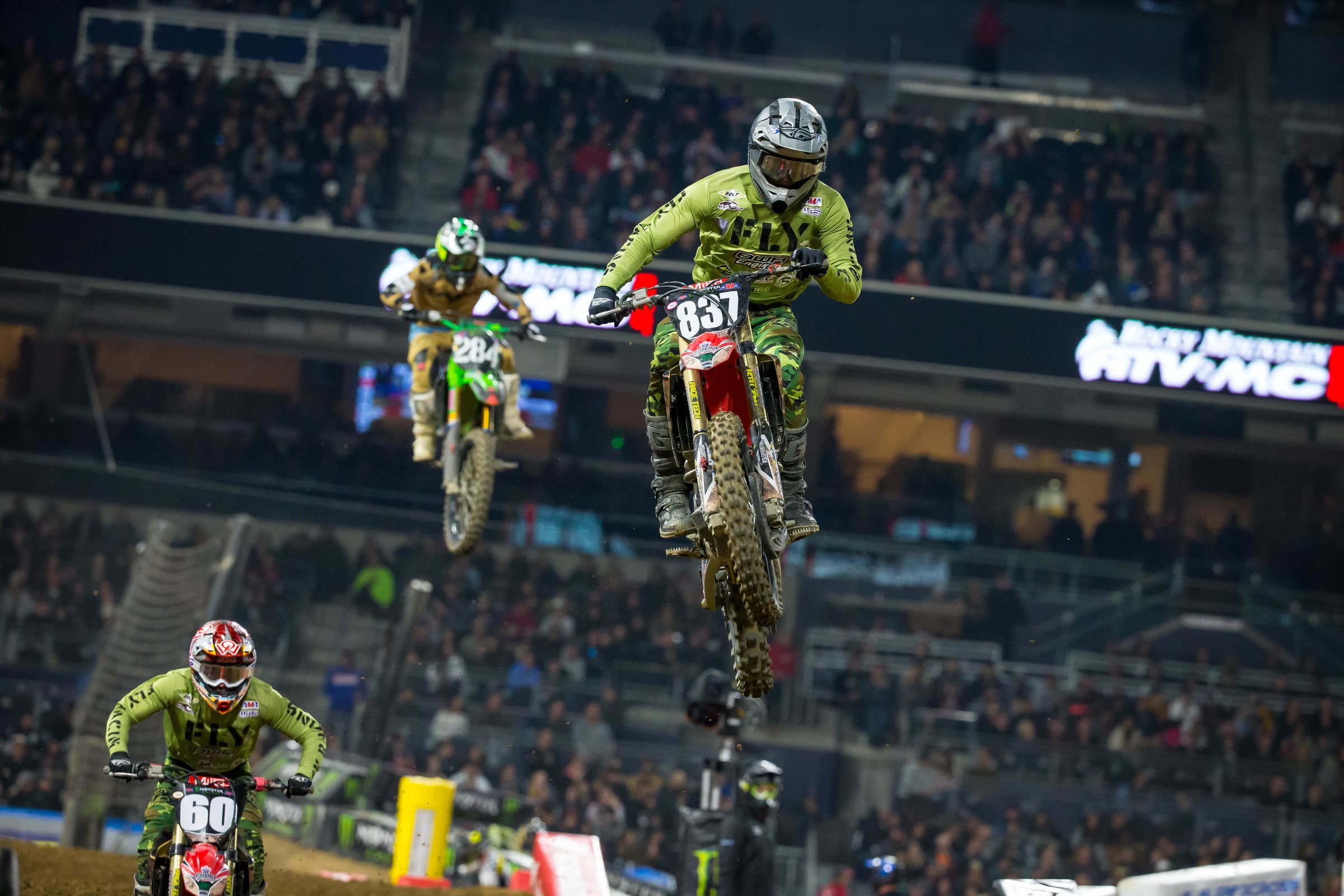 Are you guys going to go outdoors as well? Is that the plan? Where are you guys at there?
Me and my brother want to do the first three outdoors for sure, but the team is kind of iffy on if they're doing the outdoors. BWR has his kind of summer job that he does over in Illinois. So, it would just be me and my brother driving to the first three races. But we want to do some outdoors.
Now that you've obviously made it into a main event, what do you look at in terms of goals moving forward? I'm sure just main event every time, but does it progress? Get top 15s? Where's your mindset there?
I would obviously like to make the main event again every weekend, but I'm not going to try and over-ride or stress myself out too much about it. But if I do get in the main, my biggest goal is I want to be able to ride the full 15 minutes at my full speed. I know I could get top 15 if I did that. Kind of just get more of those 15-minute races under my belt.
You said obviously the team is probably not going East on a 250 in the 450 class for you guys. So, what's your training program going to look like for the next six weeks while you guys are on the racing break?
Pretty much the same as it would if we were racing every weekend. Maybe with an added day of riding. Probably three riding days a week, maybe four. I kind of want to do some outdoors maybe once a week. Just keep myself fresh on supercross, but at the same time kind of start preparing myself for outdoors.