Glendale, AZ
Glendale
Monster Energy AMA Supercross Championship
While attending the Monster Energy AUS-X Open Supercross in Australia in November, I sat down for a long interview on the popular Australian podcast Gypsy Tales.
Host Jase Macalpine asked about the recent parity at the top of the sport, which now feels a lot of different than the long run of McGrath/Carmichael/Reed/Stewart/Villopoto/Dungey inevitability on podiums and race wins. It seems a little more wide open these days, mostly because Jason Anderson and Cooper Webb won titles the last two years without being the pre-season favorites coming in. Deeper than that, it feels like the podium spots are a little more up for grabs each weekend. There are many theories as to why this is the case. While down in Australia, Ricky Carmichael told me it could be the proliferation of training facilities, which tends to give each rider the same advantages. If the weekly training, motos and schedule are similar for every single rider, the performance at the races will probably be closer, too, right?
That could be it. Chad Reed theorized last year, probably much to the consternation of today's riders, that the difference is that there isn't true "greatness" out there, like there was when he was going elbow-to-elbow with Carmichael, Stewart, or The Ryans.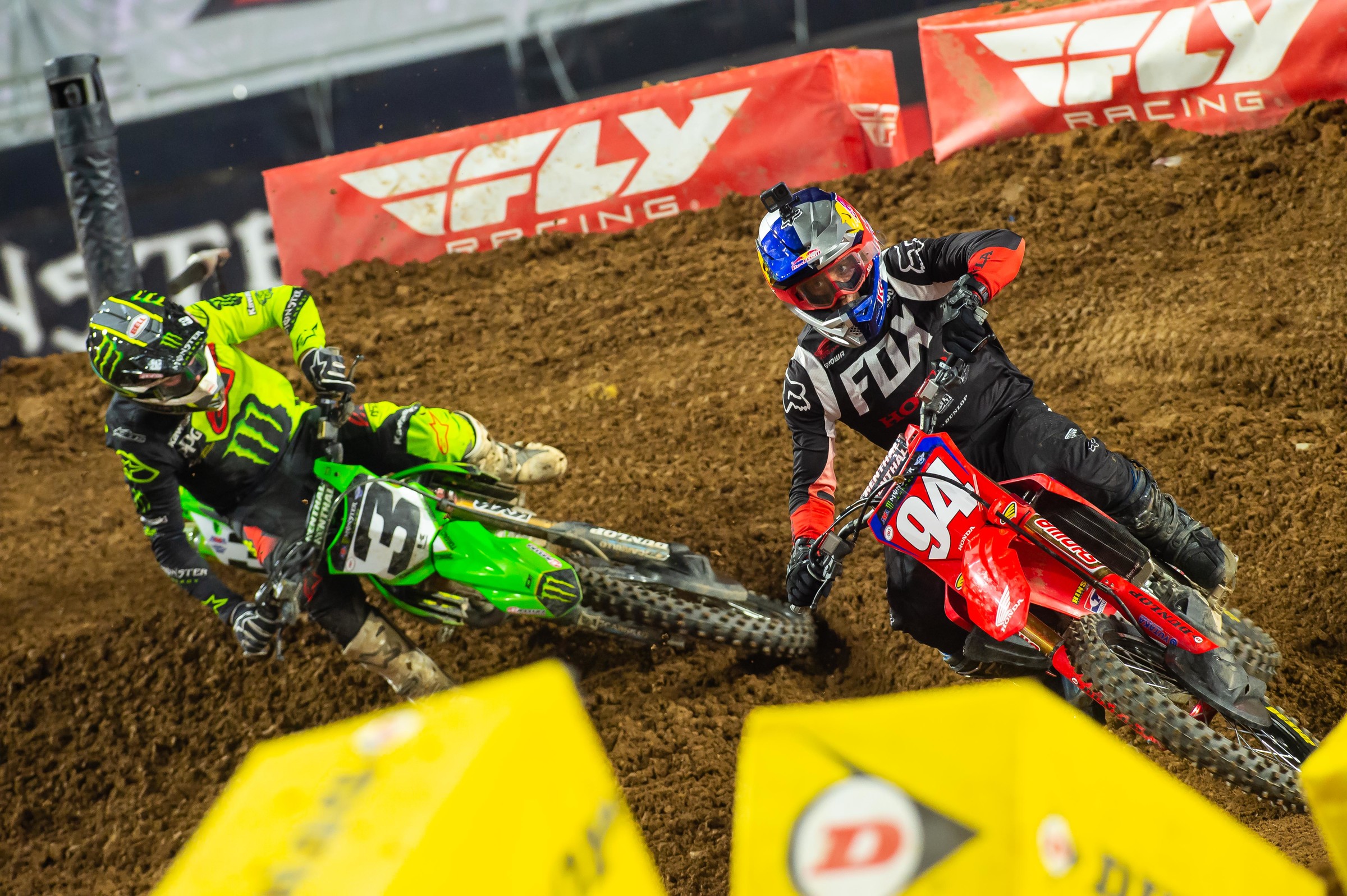 Yes, many theories. During this podcast interview, I explained one that might not be popular and could perhaps be abrasive:
Maybe things seem more up for grabs these days because Tomac and Roczen just blew it.
These are the guys with the talent and pedigree to become the next dominant force, like The Ryans or Reed/Stew or Johnson/Ward or any combo before that. You know what it looks like: everyone knows that one of those two guys are probably gonna come out on top at the end of the year. With Roczen and Tomac, that could have been the case for several years now. Heck, it actually has been the case in the Lucas Oil AMA Pro Motocross Championship, where they have combined for five of the last six 450 Class championships. But we all know what happened in Monster Energy AMA Supercross. Roczen and Tomac are super talented and super fast. But Roczen got hurt and Tomac has been inconsistent. Had they avoided these troubles, we'd be talking about each 250 graduate as "does he have what it takes to run with Roczen and Tomac?" just like we did when The Ryans moved up and had to tangle with Reed and Stewart. Instead, Webb doesn't have to prove he can beat them, he already has.
This marks the seventh year in the class for both Roczen and Tomac. Since the advent of the 125/250F class back in 1985, no rider has ever won their first premiere class title in year seven. Jeff Emig did it in year six, that's the only one close. Anderson won the AMA Supercross Championship in year four. Carmichael, Stewart, Villopoto, Jeff Stanton, and Webb won the AMA Supercross Championship in year three. Chad Reed and Jean-Michel Bayle won it in year two, Dungey and McGrath did it as rookies.
So we're into uncharted waters with Roczen and Tomac, but, we're four rounds into 2020, and they are now 1-2 in points and have finished 1-2 at the last two races. We've seen these fleeting moments of success before only to see it turn turtle. Webb and Anderson, just as examples, are still healthy and ready and in this, so it's far from over. It's early, but lately Kenny and Eli have been 1A and 1B.
Is this the year they finally come through? Further, is this the year they both put it together and make this a compelling championship fight? That would be a fun battle to watch. If it carries on like this and one of them finally grabs the number one plate, it won't seem surprising, yet, at the same time, it certainly won't feel inevitable, either.