Anaheim, CA
Anaheim 1 (A1)
Monster Energy AMA Supercross Championship
Something old, something new, something borrowed and definitely something blue. Justin Barcia has become Mr. Anaheim 1 as of late, leading and nearly winning the 2017 race (finishing third) and then grabbing the win the last two seasons. Plus, here's a crazy one for you stat geeks: Justin Barcia has won the second heat race at Anaheim 1 for three-straight years.
There are surely many reasons for heightened performance at the opener, probably a lot of it coming from Barcia's proven strength in high-pressure scenarios. Motocross of Nations makes riders nervous, and Barcia has been strong in that event before. Anaheim 1 makes riders nervous, and Barcia has been strong in that event before. Barcia and Adam Cianciarulo really looked like the only two riders really pushing it hard and going for it. A lot of other riders looked like they were just in survival mode, trying to get the opener done and dusted.
With each Barcia Anaheim 1 success, a new narrative emerges. His 2017 ride didn't result in a win, but the podium was arguably the most important result of his career. He was riding on an eight-race fill-in deal with Yamaha at the time, and desperately needed to do something to re-earn his place in the factory ranks. Putting the Monster Energy Yamaha on the box reestablished his credentials and surely rejuvenated his spirits. But the new Barcia didn't want to go about business like the old Barcia, and he appeared much more mature and appreciative than the wild child of the past. Consider the 2017 Barcia a kinder, gentler version of the rider from the past.
He won Anaheim 1 in 2019 but has now revealed that was just a mud race.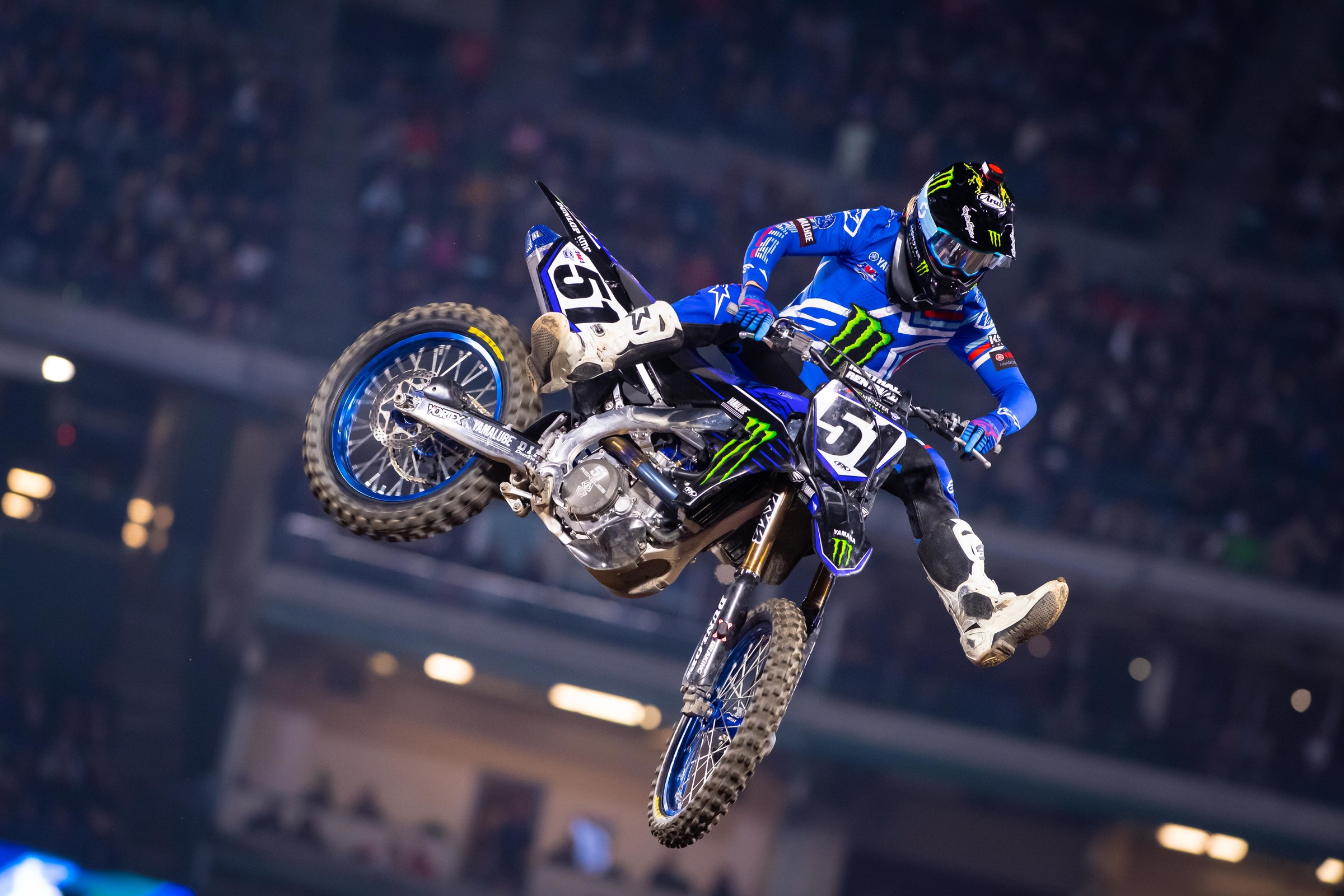 "I'll be honest. Last year I wasn't comfortable on the bike at all, so that was a huge shock," he said. "I feel like any bike can win in the mud and I'm a good mud rider."
When I checked in with the Yamaha team at round two last year, Team Manager Jim Perry praised the next phase in Barcia's growth. He had become a leader. While Perry acknowledged maybe the bike wasn't perfect, he said Barcia made each suggestion in a positive way, pointing the way forward, encouraging the squad to solve problems in team fashion instead of putting everyone on blast. That's something riders at the top level don't always do.
Barcia doubled down on the commitment this year, living out of his motorhome in California so he could work as closely as possible with the team. Justin said he rode more this off-season than he ever did, and after all of this work, emerged a much better test rider. Back in the day, Barcia admitted he wasn't the best tester, but this is all part of the process.
The last part of the metamorphosis, though, actually included something from his past. Ever since he jumped on a 450, teams have been encouraging Barcia to stop revving the bike so much. It's well-known that 450s handle better at lower RPMs, so team after team would try to get him to adjust his riding style. When we saw Barcia at the Paris Supercross, though, he was back to ringing the bike's neck, old-school.
"I worked on some riding stuff, but the coolest thing, once Sergio (Avanto, engineer) came on board (to the team), he said, 'I don't want you to change your riding style at all.' I hadn't heard that in so long! [Everyone had been saying] "Ride the bike this way! Ride the bike this way!" Sergio said 'No, I don't want you to change your style. I want to build the bike around you.'"
So Barcia is kinder and gentler now, and he's more of a leader. But he's got a little bit of his old riding style back, and looks faster than ever. Still, there remains one change he's looking for, and only time will tell if he gets there. Is this Anaheim 1 finally the sign of more wins to come?