Anaheim, CA
Anaheim 1 (A1)
Monster Energy AMA Supercross Championship
If you don't know about Ken Roczen's struggles over the last few years, you've been reading the wrong websites. After tough times in 2017 and 2018, the Honda HRC man did at least make it to all of the races in 2019, but still faced issues with an undisclosed illness that sapped him of his energy, and essentially took him out of the championship fight in both Monster Energy AMA Supercross Championship and the Lucas Oil AMA Pro Motocross Championship (Kenny held the points lead early in each campaign).
A new season awaits, and Roczen's talent and speed always creates hype. However, it appears he's trying to play the long game a little more this season. Here are his thoughts from the Honda team launch last week.
Racer X: How have you been spending your off-season?
Ken Roczen: My off-season has been really good. I've been in Florida most of the time. I just came here [California] for a couple of days, and then going back to Florida. Been making some really good headway and everything, so I've been really happy.
The obvious question—when we left off with the nationals, you were dealing with the healthy situation and you sounded pretty confident that you guys had figured out what it was and you knew the steps to take.
Yeah. We got it under control really well right now. I'm still rebuilding, but we're in a better spot than I was during outdoors.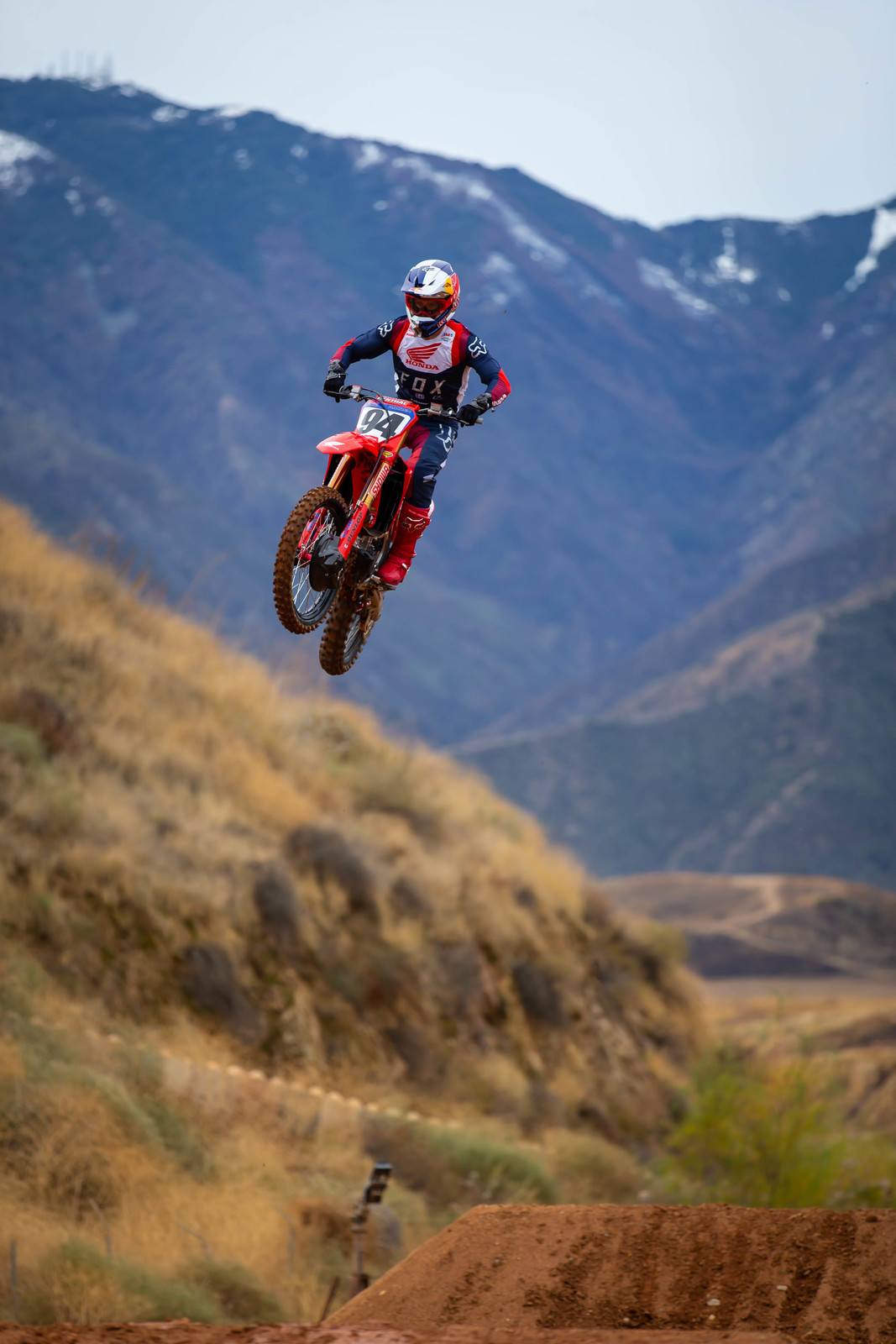 Being such a long season, does it change your plan of attack during the week or at the races at all?
I was already struggling in my off-season [last year] because things were already not going correctly, but I wasn't worrying about it too much because that's just the way it was. So my off-season has been going better than last year. In this season, my program is going to look a little bit different. Just got to be sharp on the weekends and sustain it over the whole season.
The last few years have been pretty eventful for you. You've had some challenges and some hurdles. Does that change the way you look at racing at all? Your focus or your perspective? Does it make you hungrier to win? Or is the opposite? Are you okay when you don't win?
It's kind of crazy because the years have been difficult. It definitely makes you appreciate things more. Definitely try and always look at the fun side of things instead of drilling yourself into the ground. The best thing is once you do feel like you're heading in the right direction and you're making steps forward. That's what re-motivates you and makes things a lot more fun.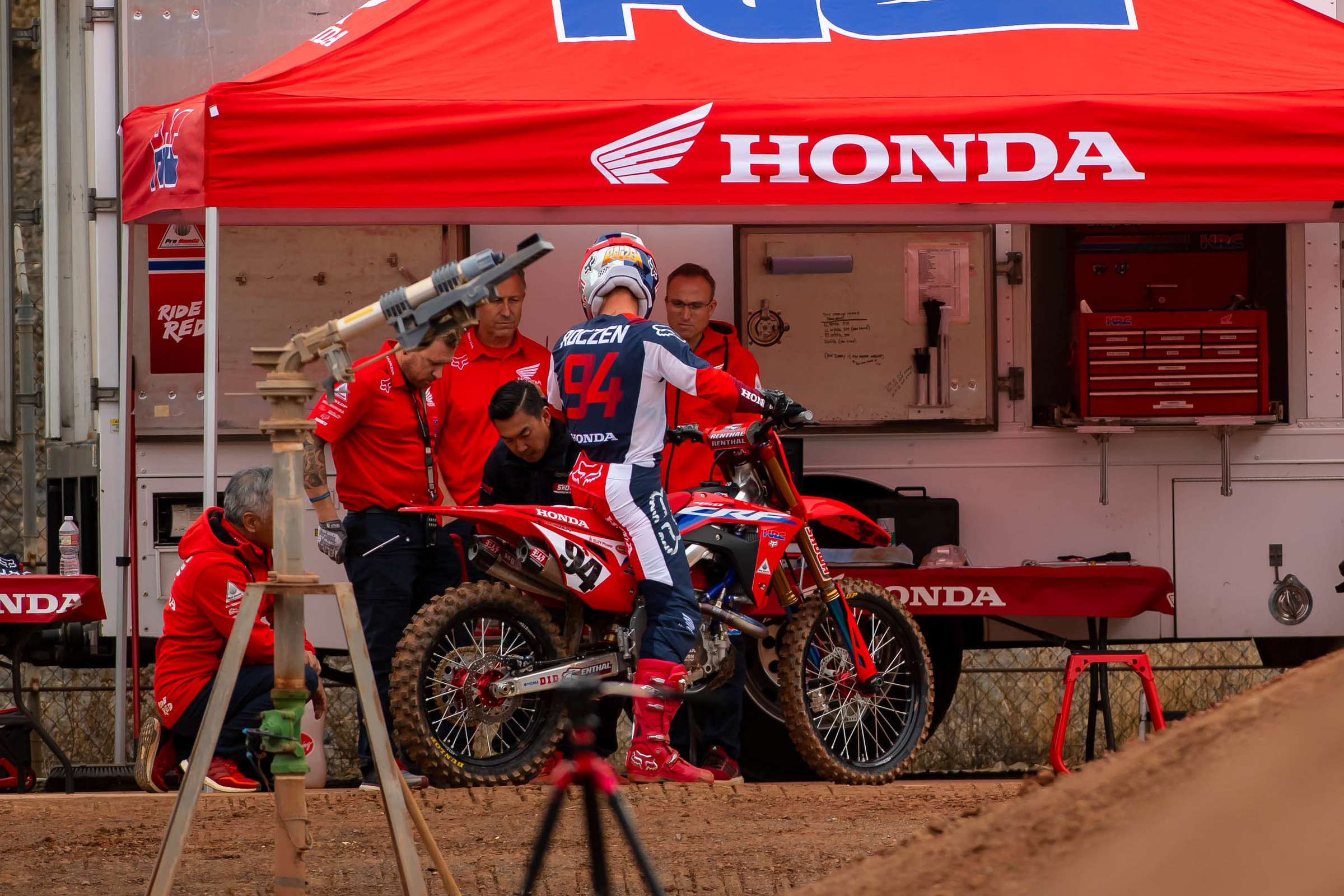 You've got a new mechanic too. How are you guys gelling?
Really well. Obviously Jordan [Troxell] has been with the team for a year or two, so he's familiar with everything. It's almost like we've been working together for a few years already. So everything is super cool and relaxed. He's very professional.
Goals for 2020?
Goals for 2020 is make it through the season without having any struggles. I know I've got the skill and I've got the will. I'm very hungry. I've been doing very good work with my training and recovering. I've been doing everything I can to recover on day-to-day basis and everything. I just want to go through the season being able to do what I want to do, because I've got a really good program going with my trainer, Blake [Savage]. So I think if we can just keep doing what we're planning right now and how we've got things planned out for the off-season and in the season, I know I got the skill to be doing some damage up front there and just keep consistent. We've just got to stay out of trouble. Last year I was pretty solid until things were hitting me with my body. I felt like complete crap on the weekends. That made things very difficult. So if I can eliminate that and just ride the way I want to and just do my weekly routine and everything, I think I'm going to be battling for the championship. But we try that every single year and it just hasn't been there. I've just got to go into the season and just keep cool and enjoy every minute of it every single weekend and just give my best. Leave nothing on the table. We'll see where we're at halfway through the season and look forward.