The off-season in this sport isn't just a time for the riders to change teams. There are a bunch of mechanics and technical people that also change jobs either from their desire to or they're told they're no longer needed. In rare case, an old hand comes all the way back where they started. Shane Drew's been in the pits for a long time starting from as Kyle Lewis's mechanic in 1995 to his role last year as a crew chief for Monster Yamaha. He transitioned into his Yamaha role as part of Chad Reed's crew. Drew had worked for Reed's TwoTwo Motorsports squad, so when Chad closed that team and took a slot at Yamaha, Drew was one of a few faces that followed Chad there. Prior to working at TwoTwo, though, Drew served a long tenure at Team Honda. Well, now he's back with the red riders for 2020. We caught up to him to find out more.
Racer X Online: Congratulations at the new gig. You're back at Honda. I got to be honest. I didn't think we'd see you back there!
Shane Drew: Well, I'm excited to be back. Good team. It's a good company. When I left at the end of 2014 obviously I wasn't excited about it. I wasn't happy about it, but it's business, right?
How long had you been there the first time?
Seventeen years, '97 to 2014. So at the end of 2014 I didn't really think I'd ever be back either. But then when they rehired Erik Kehoe a couple years ago I said to myself, "Never say never." Because I didn't think he'd ever be back, either.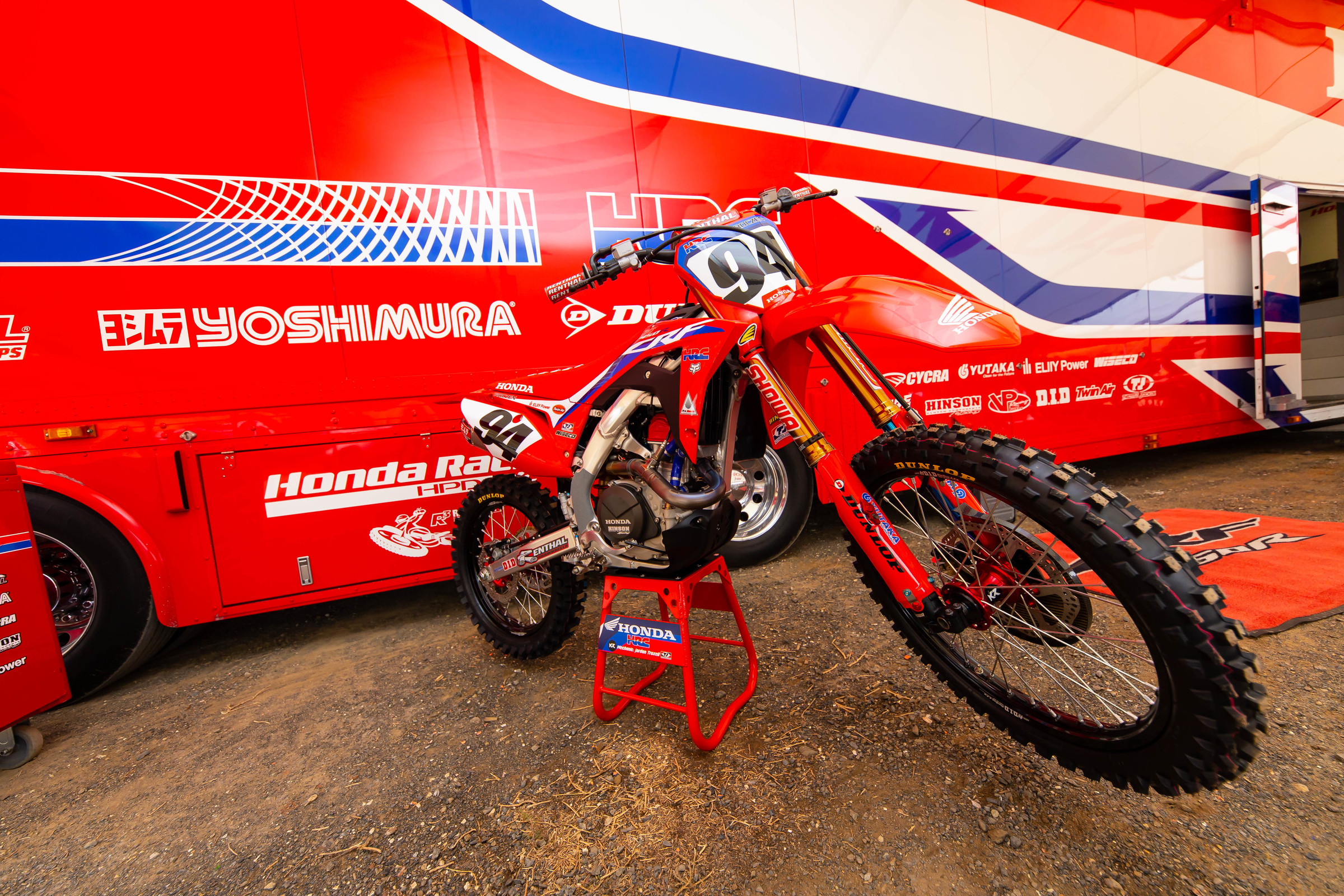 So, was it Kehoe that reached out to you?
Yeah. We've been talking for a while.
What's your job? Are you right back where you were before?
Yeah. I'm back doing what I was doing before. I oversee the chassis and suspension side of the race team.
How's it been going so far?
Really good. It was weird going back in the race shop the first couple days.
Did you get your old bench back and everything?
I have my old workbench space back. I have the desk right beside where I was before.
That's good. That's exciting. Obviously you have Ken Roczen looking to grab a first supercross win for a long time. I guess you've never really worked with Kenny before though, right?
Actually, yeah. I've never worked with him before. I talked to him a little bit back in the day when he first came over. Remember he was kind of under Andrew Short's wing at KTM? I always talk to Andrew whenever I get a chance. Met him, talked to him. Always said hi to Kenny, but never worked with him before.
And Justin Brayton of course?
Yeah. I worked with Brayton when he was here in 2012. He always says that was his best year ever, so we're going to try to recreate some of that.
You were at Yamaha last year. A tough season for you guys, although you got that win at Anaheim 1. What was it like working at Yamaha?
I was there for four years. They gave me a good home for four years. It was definitely a lot different than Honda, but not different in a bad way or a good way. Just different. But last year was frustrating for sure. But I don't think anyone realized that basically our guys were hurt all year long. Justin [Barcia] won A1. Then I think we did okay at round two, not great. Then we went back to A2 and he bruised his tailbone really bad. So he was hurting with that for weeks. Then right before Daytona he crashed really hard at home and knocked himself out really bad. That set him back, missed a few races. Come back. I think he broke a bone in his wrist somewhere, maybe Nashville. So then we went into the outdoors season with two broken wrists and no testing and no riding going into Hangtown.
He admitted it was a struggle for him.
Yeah. And then Aaron Plessinger, same thing. He hurt his back second or third time he rode the 450 and was just getting back in the swing of things when he broke his heel at Daytona. It was tough.
It sucks because he was actually just getting better. Aaron was figuring it out a little bit.
So it's frustrating for everybody when you're not doing what you should be doing, but it wasn't for a lack of trying, that's for sure.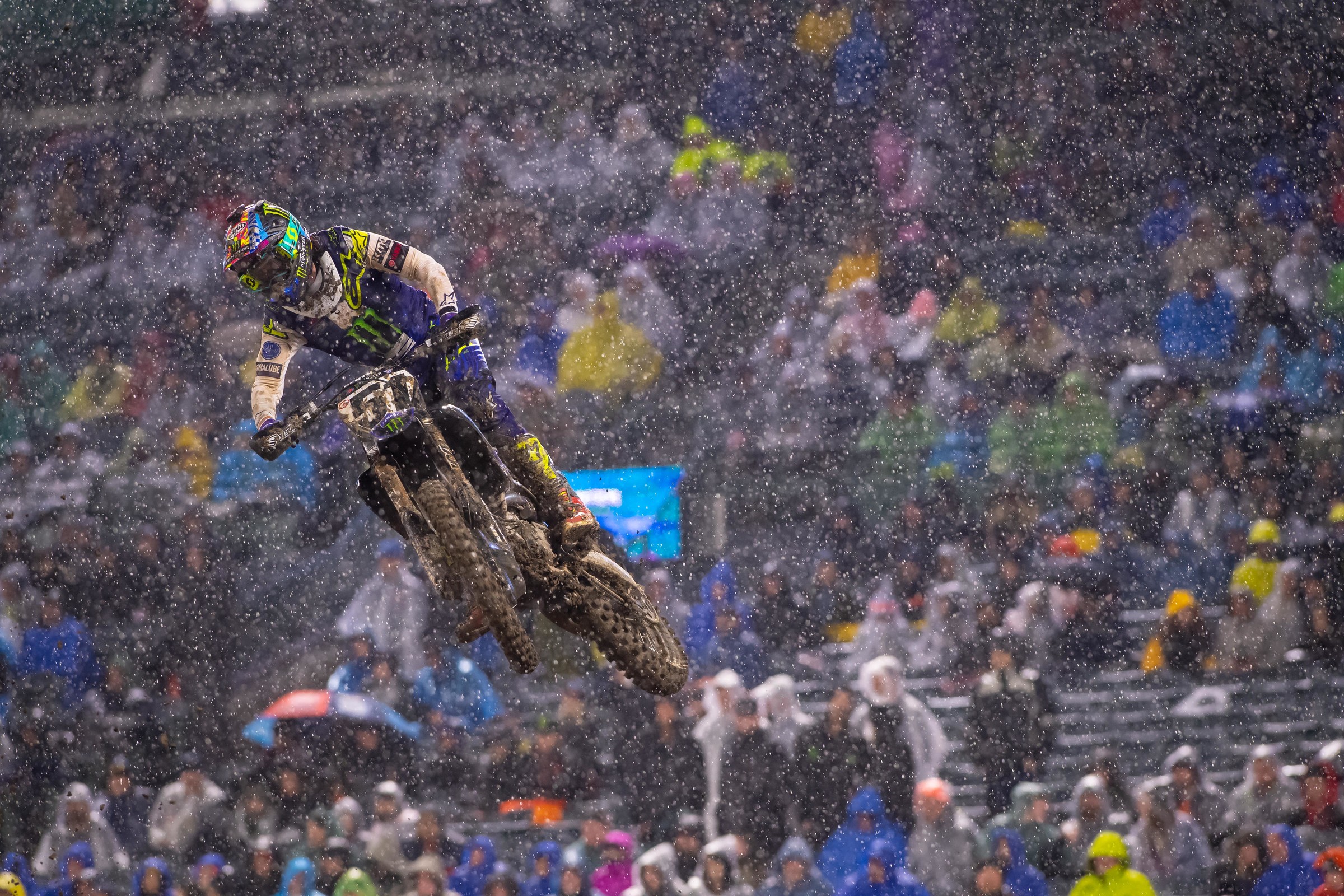 You started out as a mechanic and you were always into suspension and into chassis and everything else. You graduated at Honda to be that guy. You got away from that at times with Chad or with Yamaha or whatever. Did you always miss sort of the suspension, chassis end of things?
Well, I never really got away from it. The whole backstory was I was race mechanic and stuff, and going into 2004 I didn't have a rider at Honda. I talked to Chuck Miller, my boss at the time, and he said, "Do you want to focus more on that side of the race team?" So from '04 to '14 that's what I did at Honda. So it was a huge learning curve, but it was good. Then when I went to TwoTwo Motorsports for a year, I basically did the same thing. Then when I went to Yamaha. Yamaha had just got the [factory] team back up and running so everybody wore many hats. Everybody did everything. Then the last two years at Yamaha I guess my official title was crew chief, but I still focused a lot on the chassis and suspension. Now I'm doing it again.
How big is data getting to be as far as from when you started out a suspension and chassis guy to now? How much more is data becoming a part of your gig?
It's important, but I think data on a motocross bike is very difficult. It's not something that you just bolt on and start getting results. So I think it comes in waves, but I don't think anyone has really, really, really been able to use it like they think they can.
Is that because track conditions changing all the time, or the motorcycle itself? Why is that? What's so difficult about it?
Granted, I'm not the most experienced data guy out there, so maybe I'm not the best guy to ask this. I look at it like in my experience, everything's changing every time you're on the track, but every lap. If you're trying to dial in suspension settings and you make an adjustment, by the time you get back out there thirty minutes later, possibly how many guys have gone by around that track in that time? The bumps are different. The berms are different. The track is softer. Then you have the rider. He's over six inches on his line from the last lap and the bumps are completely different anyway. So I think it's really good just for focusing in what type of shaft velocities in this section, or landing from that jump, or hitting those whoops, and then just go from there. But I think it's really difficult to look at setting to setting and see if you made any gains.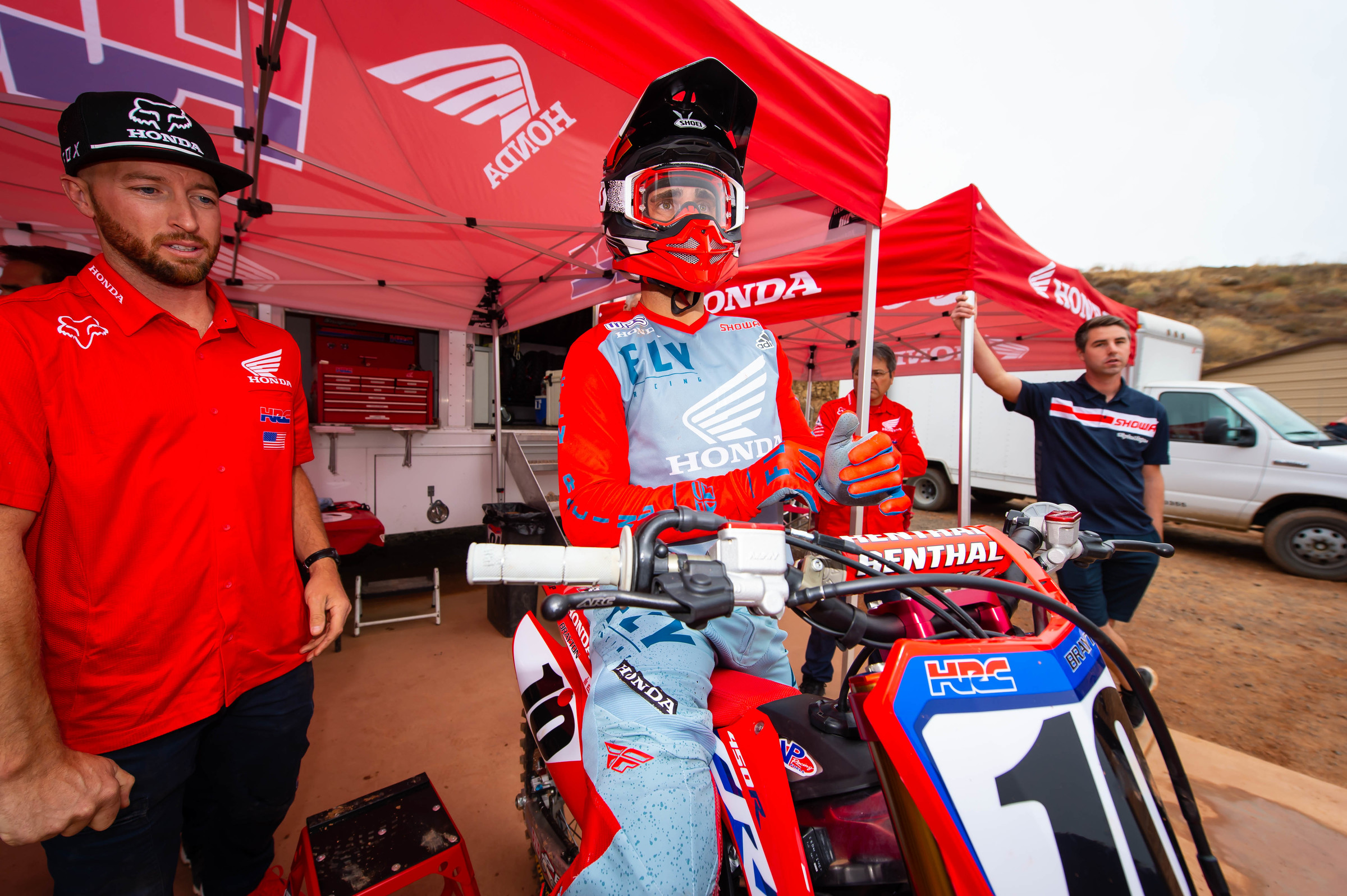 What's it like working with a team that uses two different suspension companies? Does that make your job harder, easier, different?
Honestly, I've never had to do it, but I would imagine it would be very difficult. I can't imagine it would be smooth. I would think it would be a total cluster.
It's a bit odd to me that teams do that.
Yeah. I think on paper it's good because it kind of kicks each suspension company in the butt to make sure they're improving and working hard and staying on top of everything. That kind of maybe leaves the doors open for the team for the future. But you can't use both your riders to improve each other.
So safe to say you guys are not going to be a KYB/Showa team like in years past?
Maybe in not so many words, but that would be correct.
Congrats on the gig. You're back at Honda. I'm happy to see that. You always were a Honda guy to me, so it makes sense for you to be back in red.
Even when I was racing, I rode Honda's for a real long time. That said, I had four good years at Yamaha and I can't say anything bad about the people there on the team because I had a very good opportunity to stay there and finish my career there. It was definitely a tough decision. But when I put all the pros and cons down, Honda seemed like the best place for me to be.
---
Main Image: Andrew Fredrickson