There are multiple prongs to building an electric motocross infrastructure. Building the bikes and getting riders to try them is just a start—and Cobra and KTM have taken that step by introducing race-ready electric minicycles that will be available shortly. But what about the racing rules? Why should riders want to try these bikes in the first place? Cobra Moto president Sean Hilbert joins Jason Weigandt to talk about the process behind the scenes that will make electric make sense.
The Racer X Exhaust podcast is presented by Yoshimura.
Subscribe via iTunes or your favorite podcast app by searching for the Racer X Podcast Network. It's also available on the Racer X Illustrated YouTube channel, Spotify, and Google Play Music.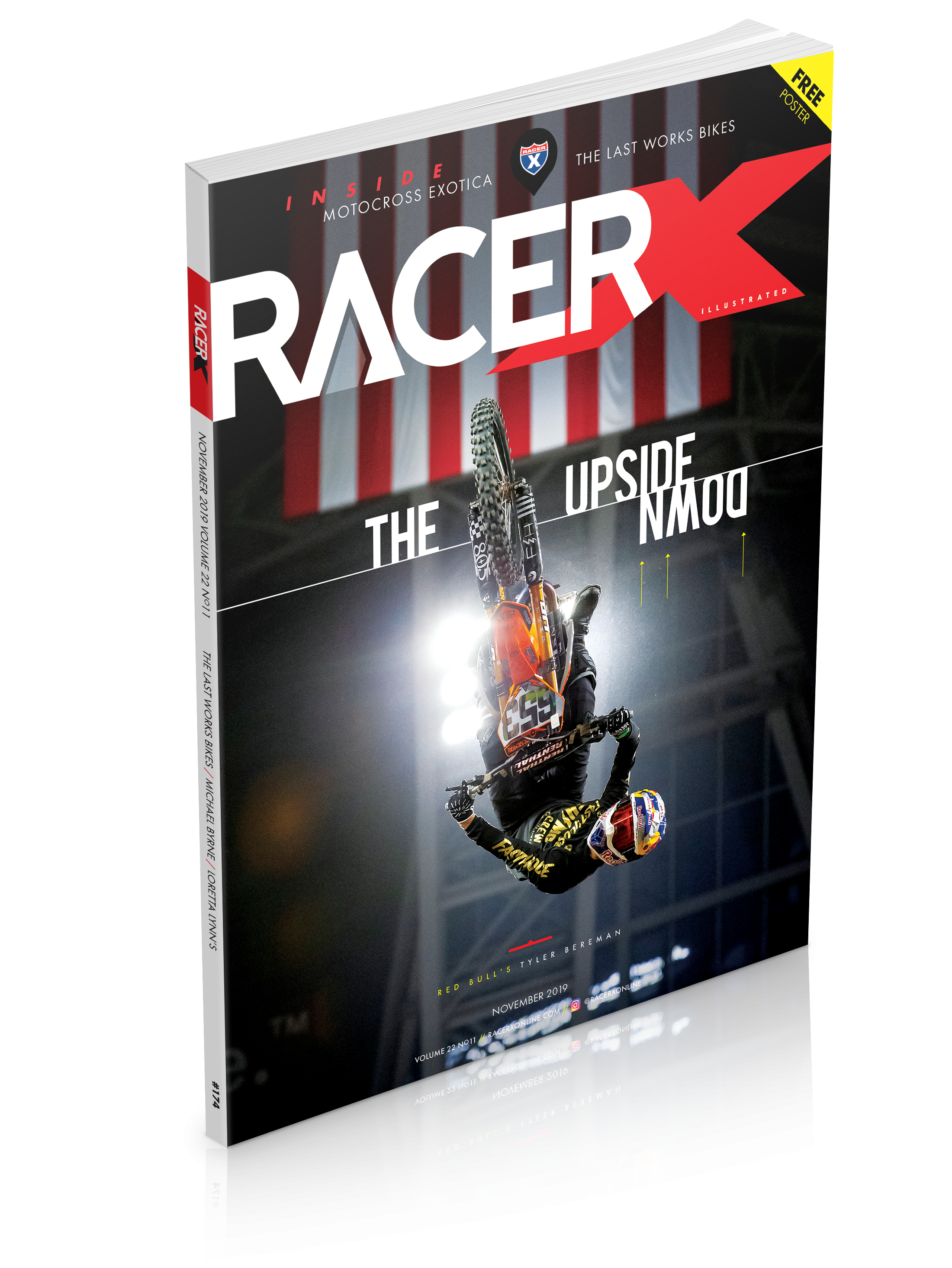 Racer X Illustrated Motocross Magazine
The November 2019 Issue
Inside the November issue of Racer X magazine: See who stood out and what our takeaways are from Loretta Lynn's and all of its future moto talent. GEICO Honda had a packed house at the last three nationals, but who's sticking around? Former factory rider Michael Byrne has made a successful jump to team management, and we find out how and why. When the AMA's 1986 Production Rule went into effect, it ended a glorious run of exotic, hand-built—and wildly expensive—bikes in AMA racing. We dig into the story of those final years. All these features and much more inside the November issue.
Read the Issue Now
Preview the Issue Now