Clement Desalle Re-Signs With MXGP Kawasaki for 2020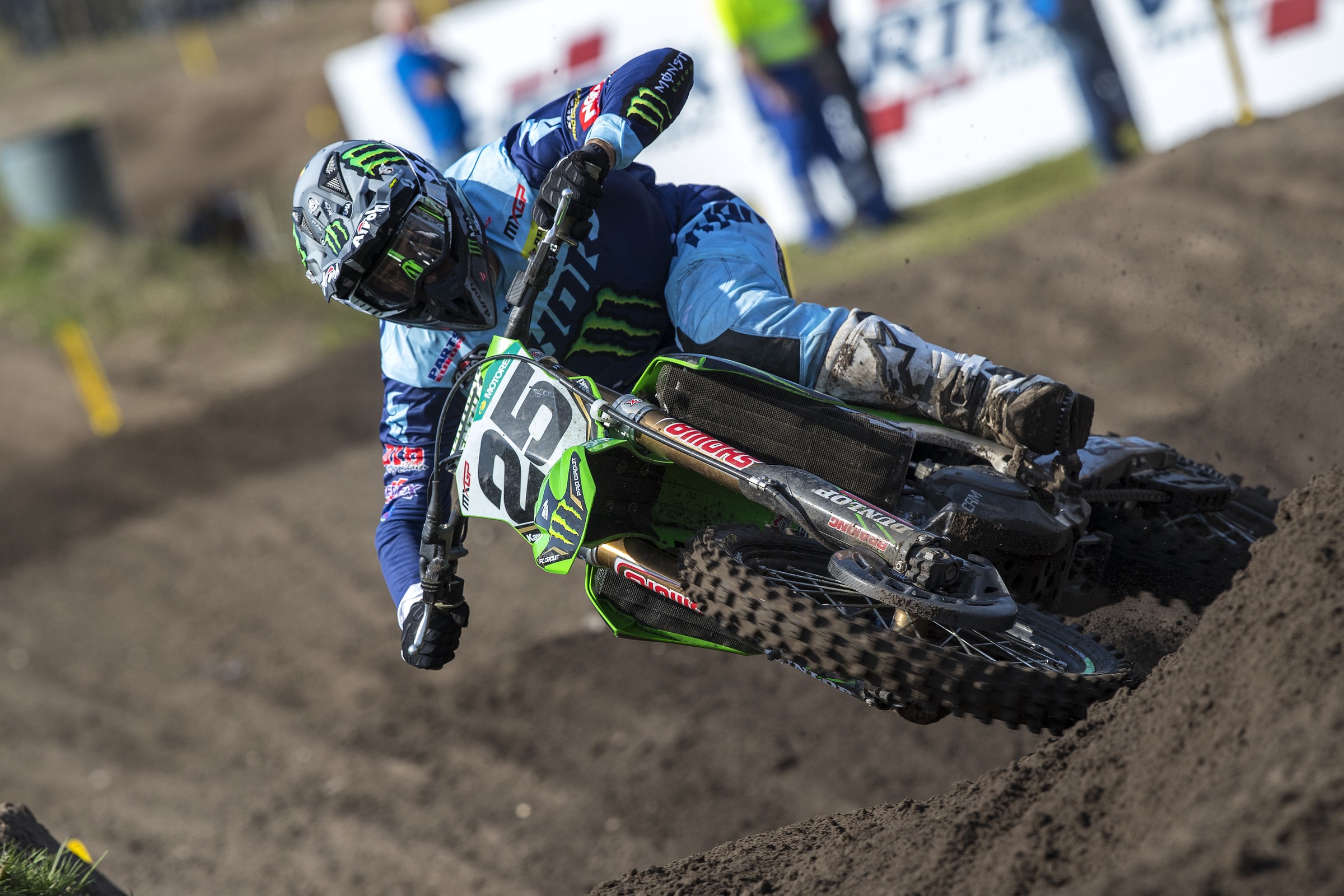 The MXGP Monster Energy Kawasaki Racing Team announced that Clement Desalle has renewed his contract to continue racing with the team in 2020. Desalle will enter his fifth consecutive season with the team in the 2020 FIM MXGP Motocross World Championship.
"I never had any doubt about my future; I know where I want to go, I know what to expect and for me there was no reason to stop my career after my injury! I have a good feeling when I practice in different sports, and I still have a huge motivation," Desalle said in the team statement. "I know that even if the level of my rivals is very high I can battle for the win, and when I'm at the start gate my goal is always to win. And I have a great feeling with the team; you need a good team and a good bike to win, and I have all of this with KRT where they offer me great working conditions."
Desalle, who broke his leg at the MXGP of Russia in June, said his recovery is going well, as he just received a release that allows him to transition to the next phase of his training.
"I got the green light from my doctor to start riding my bicycle on asphalt, and in a few weeks I will be back on my mountain bike, then my enduro bike and finally my motocross bike. It's great to be able to have some activities, and it's a good mental stimulation; after my knee injury earlier this season the goal was to be back racing as soon as possible, but after this injury in Russia I knew that it would take a fairly long time as I couldn't do any activities for several weeks. The goal has always been to take the necessary time to be back at 100 percent, so I have not set a specific date for my comeback. Of course it's difficult to watch the races on television as you would like to be in action on your bike. We're used to a very intense life; at each race we produce a lot of adrenaline and I'm missing that so much!"
"It's great news for us to sign with Clement for a fifth season in Green and we are really happy to continue working with him," said Thierry Chizat Suzzoni, KRT team owner. "He knows our staff and our bike perfectly and we appreciate both the man and the rider. This season was disrupted with injuries, including the last one in Russia, but his motivation remains the same and we'll do our best to give him every chance to score many more wins together with KRT."
"Clement fits with the team, their work methods, goals and drive perfectly and so his evaluation and good comments on improving the performance of his race bike at MXGP level has contributed a lot to helping us to produce the excellent new KX450 models that our customers are enjoying so much," Guttridge said. "His performances this season when fit were World class again so we are very happy that he remains with Kawasaki continuously next season."
Desalle finished third in the 2018 FIM MXGP Motocross World Championship, his best finish in the premier class. Although Desalle is currently out recovering from his injury, he is 13th in the MXGP points standings.