[Update] Hunter Lawrence Out For Washougal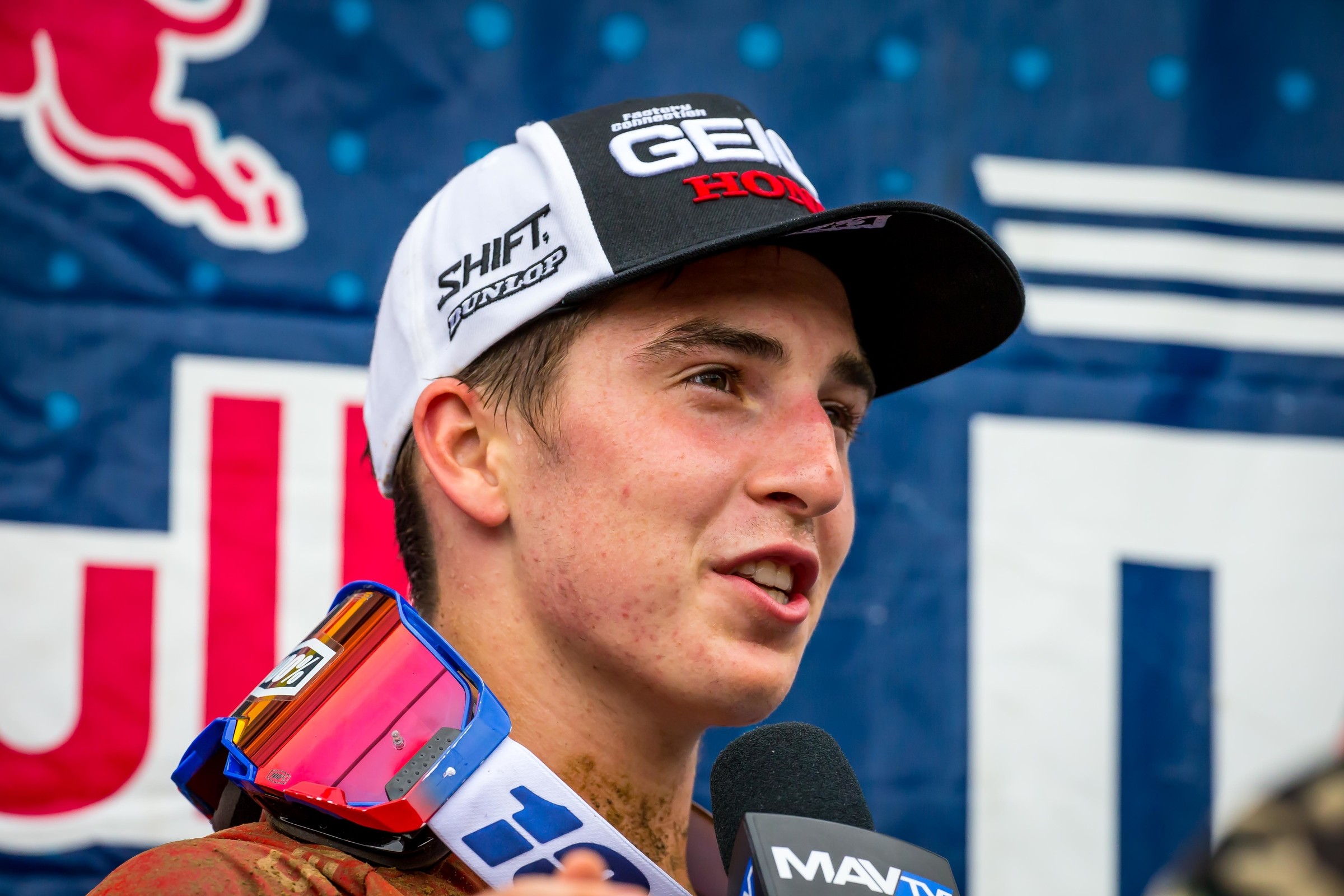 Washougal, WA
Washougal
AMA Pro Motocross Championship
Late breaking news here, as GEICO Honda's U.S. rookie Hunter Lawrence—who took third overall, including a moto win, at the previous race at Spring Creek—has taken to Instagram to explain a practice crash yesterday that will keep him out of action for an uncertain amount of time.
While Lawrence did not go into detail on his injury, he stated in the post: "...as of now we are unsure of the time frame I am out for but getting checked up today, most likely surgery is required, so sorry guys I'm speechless, good luck to my team mates this weekend..."
So this at least puts Lawrence out for Washougal and possibly longer. We'll keep updating as we know more. Lawrence had recently moved into a tie for fourth in points in the 250 Class of Lucas Oil Pro Motocross. He has four top-five overall finishes and two moto wins through eight rounds.
Below is his full post:
Update July 26: Today, in an instagram story, Lawrence indicated that he is getting surgery on his collarbone.