Kawasaki Team Green Returns to GNCC Racing with Josh Strang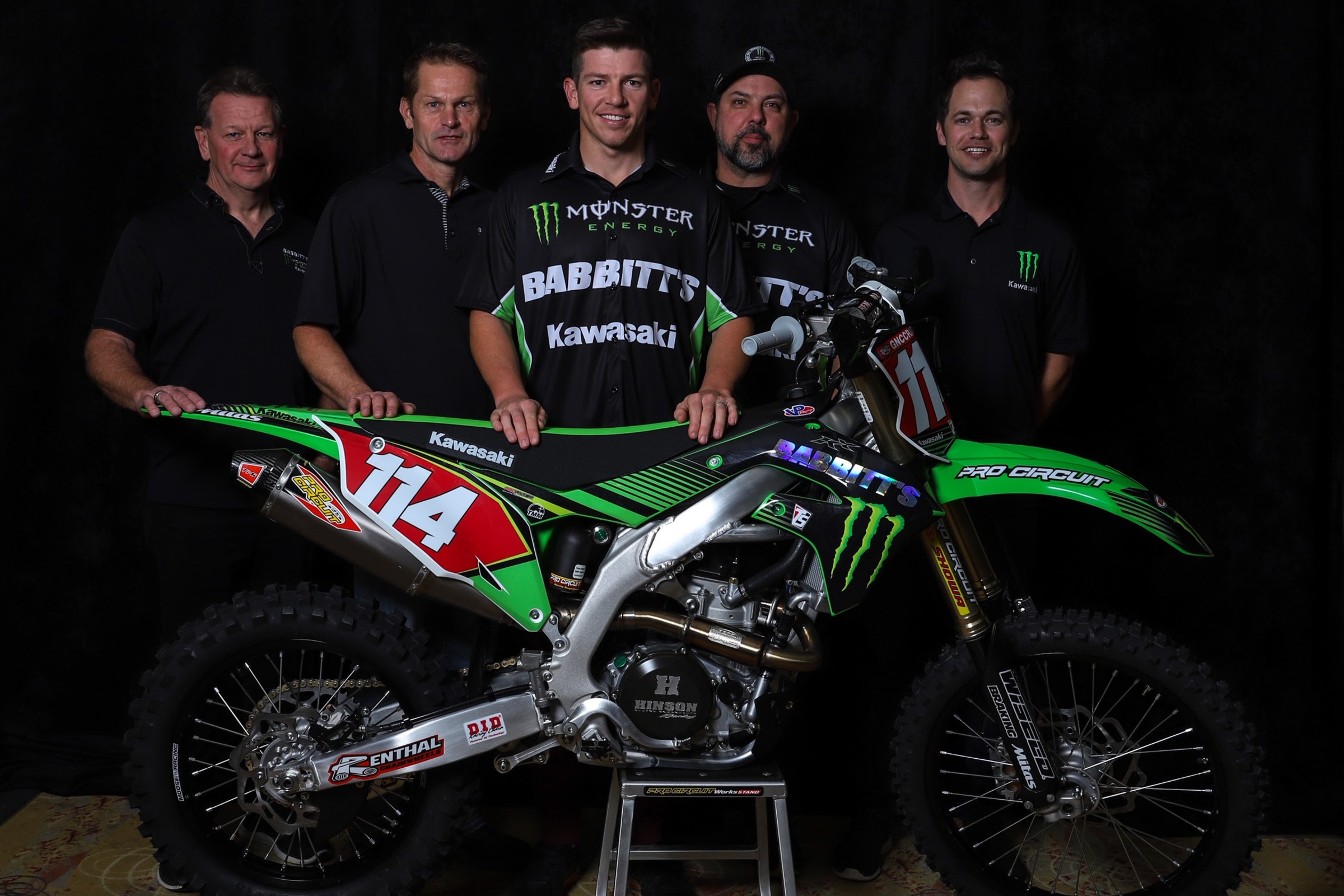 After a long layoff, Kawasaki Team Green's off-road squad has been reborn for the 2019 season, under the name Team Babbitt's/Monster Energy/Kawasaki Team Green. The team will field two XC1 (450) class riders in the 2019 Grand National Cross Country and Full Gas Sprint Enduro Series.
At the GNCC Championship banquet over the weekend, Kawasaki announced that Josh Strang, the 2010 GNCC Champion and current Full Gas Sprint Enduro Champion, who most recently raced for Rockstar Energy Husqvarna, will be the first rider on the team.
"I'm very excited for the opportunity to ride the all-new KX450," said Strang. "It's exciting to join a team like Kawasaki, who believe in the potential of my riding and my results. I rode Kawasaki's in Australia for many years before moving to the U.S. to race, so it's really gone full circle for me. I can't wait to get back on a brand that helped start my career and continues to provide support, which is a big part of succeeding."
Strang also raced a Kawasaki as a privateer in the GNCC series a few years back.
The Babbitt's component of the team means that the long-time Arenacross Championship squad will now take its support off-road. Babbitt's captured eight of the last nine Amsoil Arenacross Championships, but that series will not return for 2019.
In addition to the Team Babbitt's Online racing effort, Kawasaki Team Green will have a lot to offer off-road racers, including a $1.7 million racer rewards program with $427,700 dedicated to the GNCC series. The Team Green trackside support crew, featuring technical assistance and parts sales for customers will attend seven rounds of the 2019 GNCC series as well as other off-road race events across the country. For GNCC events where the Team Green trackside support crew is not present, the Team Babbitt's Online semi will have a supply of OEM parts to assist KX customers in need. To further support our customer, racers can visit their Kawasaki Team Green dealer to earn up to a $1,500 rebate for the purchase of a new 2019 KX model. Kawasaki Team Green dealers have until February 15, 2019 to submit Racer Support applications.
"We have been working hard to put these programs together and re-establish our presence in the off-road segment," said Team Green Manager Ryan Holliday. "Having the opportunity to continue our successful relationship with Team Babbitt's Online and be involved with the GNCC series was an easy decision for us. The combination of having a great new KX450 model, experienced riders and the knowledge of our team staff gives us the potential for success right away."
Strang and company will have some experienced hands on board, as Fred Andrews, who won plenty of titles and races for Kawasaki Team Green in his racing days, and briefly managed the factory GNCC effort, returns to the brand. Andrews' ace wrench Joey Maurer is also part of the revitalized effort.