The Paris Supercross is a race everyone should check out. Whether it's in Bercy, Lille, or now back in Paris, this race is always cool. Heck, this year they had a guy flying around the arena on a hoverboard-type of thing! I can't wait until we're all zipping around on this these things. Although, carrying the fuel on your back seems a bit shaky. Anyway, there's always something new with this event and 2018 was not any different.
Second year at this arena in Paris. The track floor is bigger than Bercy ever was and that's a good thing. It's also the same size as Lille (I think) but it feels smaller—if that makes sense. The stands are closer to the action although not sure anything can replicate the atmosphere of Bercy. The track wasn't as tough this year and that's mostly because of the size of the whoops. Last year they were very legit; not so much this year. Everything else looked pretty easy for the guys and most of them commented that it was unbelievably slick out there.
Don't want to get too far into this before I wish Weston Peick a quick recovery from his bad crash Saturday night. Peick was a last-minute fill-in and didn't know he was coming until Tuesday night. His bike was the most stock out the top guys but he put in a good performance with a second and a fourth in the first two races of the night before a bad crash where another rider landed on his head. Peick was KO'd for a long time then sedated at the track before being taken to the hospital. He'll need a few facial surgeries and has a long road back. It was scary there for a bit. I had lunch with Weston before the night show and he was his usual self in that he told me many times how he doesn't like me and we're not friends. I hope to hear all that same stuff real soon.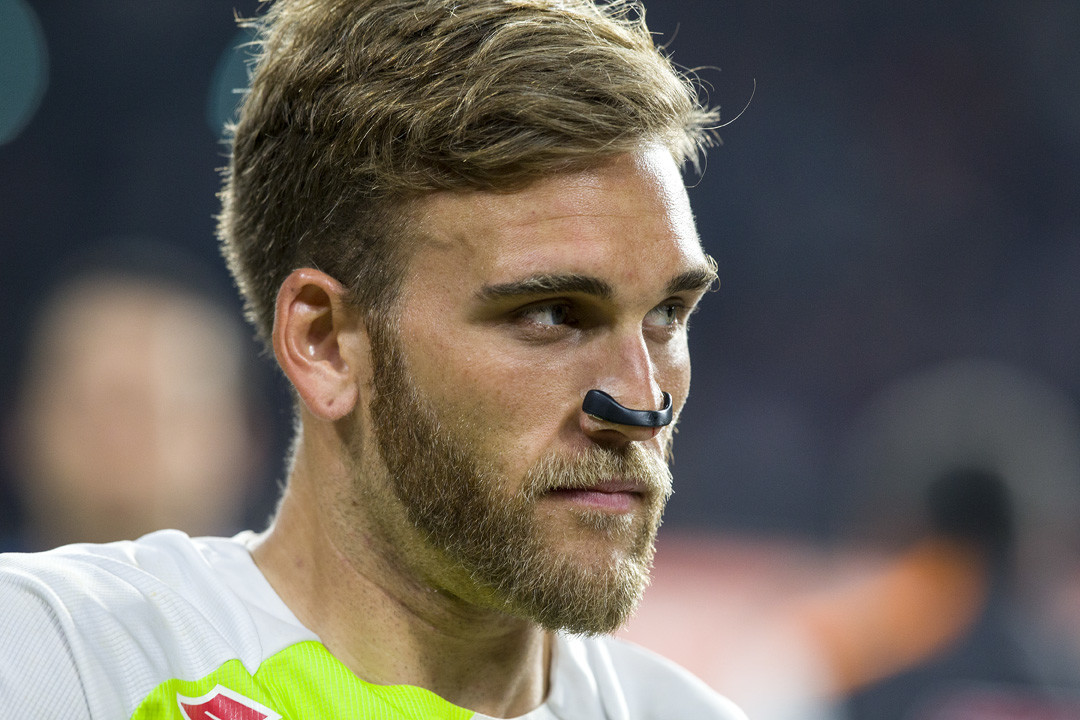 After the race Justin and Josh Hill were packing up some of Peick's things and no one really had room for his boots so I said I would take them. Then I started to realize that I couldn't fit them in my backpack, that Weston really isn't going to care all that much what happened to his boots afterwards, and so someone cleaning the hotel room on Monday morning could be the proud owner of a pair of Tech 10's.
Road 2 Recovery released more details on Peick's condition last night. If you'd like to donate to his recovery, you can do so here.
Going into the race, with Marvin Musquin pulling out due to a knee injury, it was assumed that Jason Anderson was going to take the win and he did just that winning three out of the six races. (It was two short semifinal races then one longer main each night). Anderson showed his usual aggression each time out and his ability to ride the slick stuff is impressive. He would do well flat tracking I bet! His corner speed in this one banked berm was ridiculous; he was pulling some serious G's out there. When he got a start, he was the best guy—no doubt about it. Anderson won both of the longer style main events and those were never in doubt.
That's what made his qualifying times a bit of a mystery as he couldn't break top three either day. The first day he was confused on where the checkers were being thrown (despite seeing them in the first practice) and thought the big double in the middle was where timing stopped and started, so that was understandable. The second day he would just get a fourth. Still, when the gate dropped, he was the man in Paris for the most part.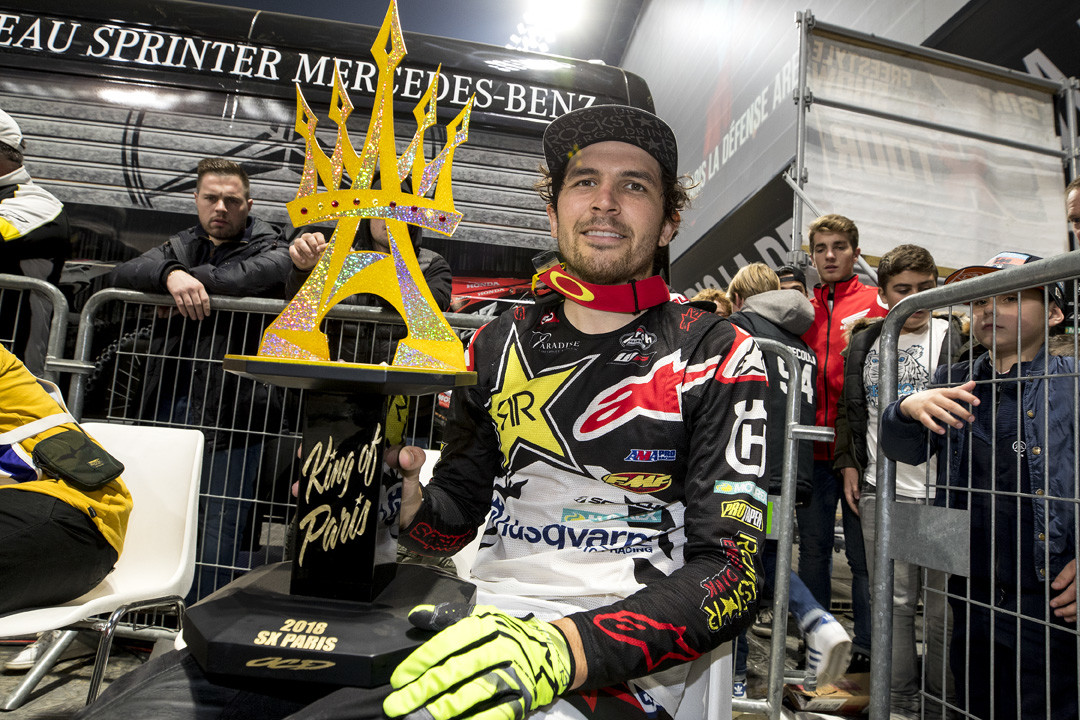 Dylan Ferrandis told me after the race that he remembers coming to Bercy as a kid and seeing his coach David Vuillemin sweep the entire weekend and how he asked Zach Osborne for his jersey and got it! Ferrandis was very fast with winning one Superpole contest as well as setting the quickest time on Sunday. But the real highlight was him winning one of the semifinal races in front of his home fans. He was very excited about this and rightfully so; I would think it's a huge accomplishment for a Frenchman to win in Paris. Ferrandis crashed a couple of times and was forced to ride his balls off from the back to get some respectable finishes.
Remember when Dylan made his 2017 250SX debut and was just parking dudes left and right? I remember thinking that was no way to start off your time in the U.S. but he hasn't done that for a while now. What he has done is get a ton of speed and just like his teammate Aaron Plessinger this year, Dylan could be a double champion in 2019.
Justin Brayton, a past winner at this race, has a hell of a travel schedule ahead of him. Of course he was in Australia last weekend for the final round of that series (which he won again for the third time), then he was in France last weekend, he's going to New Zealand this weekend, then going to Geneva, Switzerland, the weekend after that. Yes, you read that right. Brayton's smart though, he knows that he'll never get a chance to make this kind of money when he hangs up the boots so he's grabbing it while he can.
As far as Paris goes, he'd been under the weather with pneumonia and then got bronchitis as well. Travelling isn't the greatest thing to do when you're suffering from that and his voice was paying the price. He didn't get great starts on Saturday but team manager Tony Alessi told me they made a clutch adjustment and his starts would be better the next day. And they were!
I thought Brayton's race with Anderson in one of the semifinals might've been the best race of the weekend. They were pushing hard, Anderson was faster but couldn't get around the 10 while Brayton couldn't open his turns because he knows the type of rider Anderson is. It was intense before Brayton cracked and the 21 got by. Brayton's fitness was definitely an issue for him and once Anderson got by him he couldn't hold off Osborne either.
On Saturday, Brayton and Anderson got into it out there in practice when, what else, Anderson was pissed that Brayton got into the fast line during qualifying. I don't mean that "what else" in the sense that Anderson got mad, it's that MOST of these guys freak out in qualifying when someone decides to slow down a bit. I will never get it, you have 12 minutes, surely you can lay down a heater in there? These riders and their qualifying beefs, I don't understand it. Ninety-five percent of the time, the rider doesn't mean to get in the way but yeah, let's all freak out.
I asked Brayton about it after the race was over. "We talked about it afterwards and I just said, you're the champion, man. You got to grow up, basically. But he was cool after that. It is what it is. I'm a true believer in that, man. He's got the number one plate and there's a little bit of a responsibility with that, and to do that in practice… We had 15 minutes on a 40-second track. It's like, come on. I would never intentionally do that to anybody."
I know that Vince Friese doesn't party in Temecula at all so this news could be shocking for some of you, but he rode great all weekend. Remember, at the Monster Energy Cup Friese was fourth in the final main event. The dude gets great starts and unlike before, he races forward. Friese finished one point behind Malcolm Stewart in the 2018 Monster Energy Supercross Championship. Yes, you read that right. Vince is staying away from angering everyone (including his teammate Brayton) and trying to just be a racer. Reputations aren't shed easily but he's working on it. In Paris he finished second in one of the semifinals and was a factor in just about every race. The whoops weren't gnarly but he was pretty good in those, which was a huge weakness for him for a long time. Haters gonna hate but Friese is set-up for another surprise season.
(PLEASE don't go back to your old form, Vince. I beg you. It'll make me look so bad! I know the old leopard and spots thing and I know that sometimes he looks like he has to restrain himself from t-boning a dude but he's doing SO well!)
Justin Hill had the fastest qualifying time the first day and the second fastest on Sunday. He won Superpole one night and finished second in the other. Pure speed, Dylan Ferrandis was the only guy on his level based on four practices and two Superpole contests. And his bike was a stock Suzuki RM-Z450 motor with exhaust and an ECU on it! He was at a definite disadvantage to the other top guys but the kid made it work. He got terrible starts all weekend and I know the Peick crash affected him on Sunday so he wasn't truly into it. I think what we saw at Paris will be what we see this coming season: some amazing speed and lots of inconsistency. #TampaSX
I felt like I was back in the game this weekend when Ben LaMay approached me and asked me a suspension question after practice number 1. I was stoked! However, he never asked me another one the whole time so I suppose the advice I gave him about opening up the rebound to soften the forks wasn't very good. I'm not sure how LaMay ended up at Paris but he hovered around the top ten each race. I never saw him up front off the start but also never saw him at the back either. LaMay's going to do the Teddy Parks Experience again for 2019 as it sounds like Ted's going to expand his operations a bit.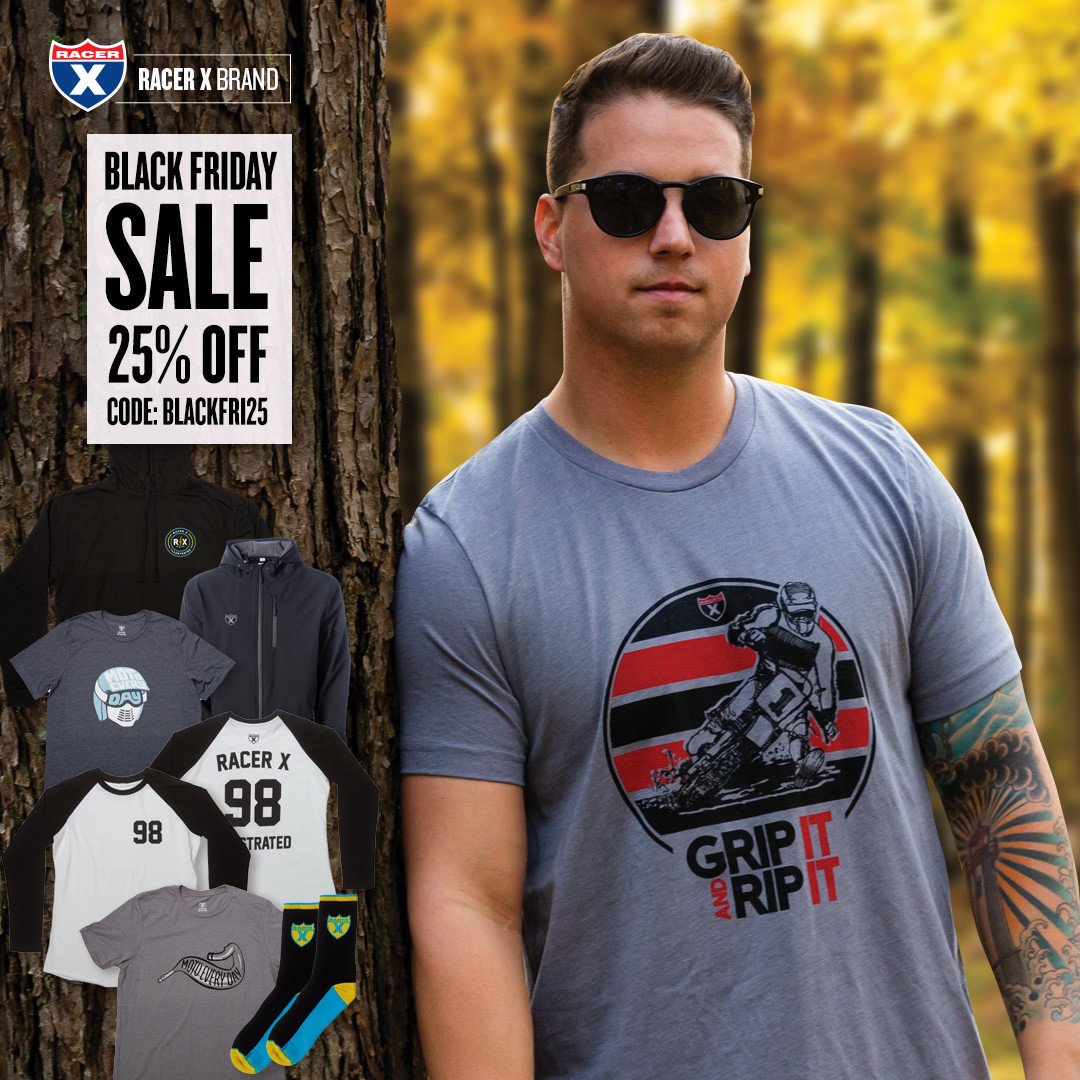 Tyler Bowers was there! I swear he was. The Bear wasn't in tip-top form and didn't have the weekend he wanted to because he's still coming off a broken finger suffered at the Monster Energy Cup. He raced in Germany last weekend with pins in his fingers and got the pins pulled out for Paris. Unfortunately that wasn't the greatest move as it affected him out there. For the second night he taped two of his fingers together and that was better and got him into the top ten. I'm not sure why he didn't think about this on the first night but hey, he's the Bear. He probably thought he'd be fine.
There was an SX2 class there and Jace Owen on his Bud Racing Kawasaki won three out of the six mains to take the overall. Owen used great starts to his advantage; I don't know if he was ever out of the top three. Great work by him and Cameron McAdoo, who won one main, but was pretty much the opposite of Owen as his starts sucked. I wanted to see a McAdoo/Owen battle as they were, in my opinion, the two fastest dudes there but it didn't really happen. McAdoo gets the most passing points on the weekend though as crashes and bad starts left him mostly fighting an uphill battle. His teammate, Adrian Escoffier, didn't like a pass he put on him and I suppose it's not quite the same as the USA but to me it was a routine SX pass.
Thanks for reading everyone, good times in France! Email me at matthes@racerxonline.com if you want to chat about this race or anything else.