International Supercross Race Team Announces Three Rider Team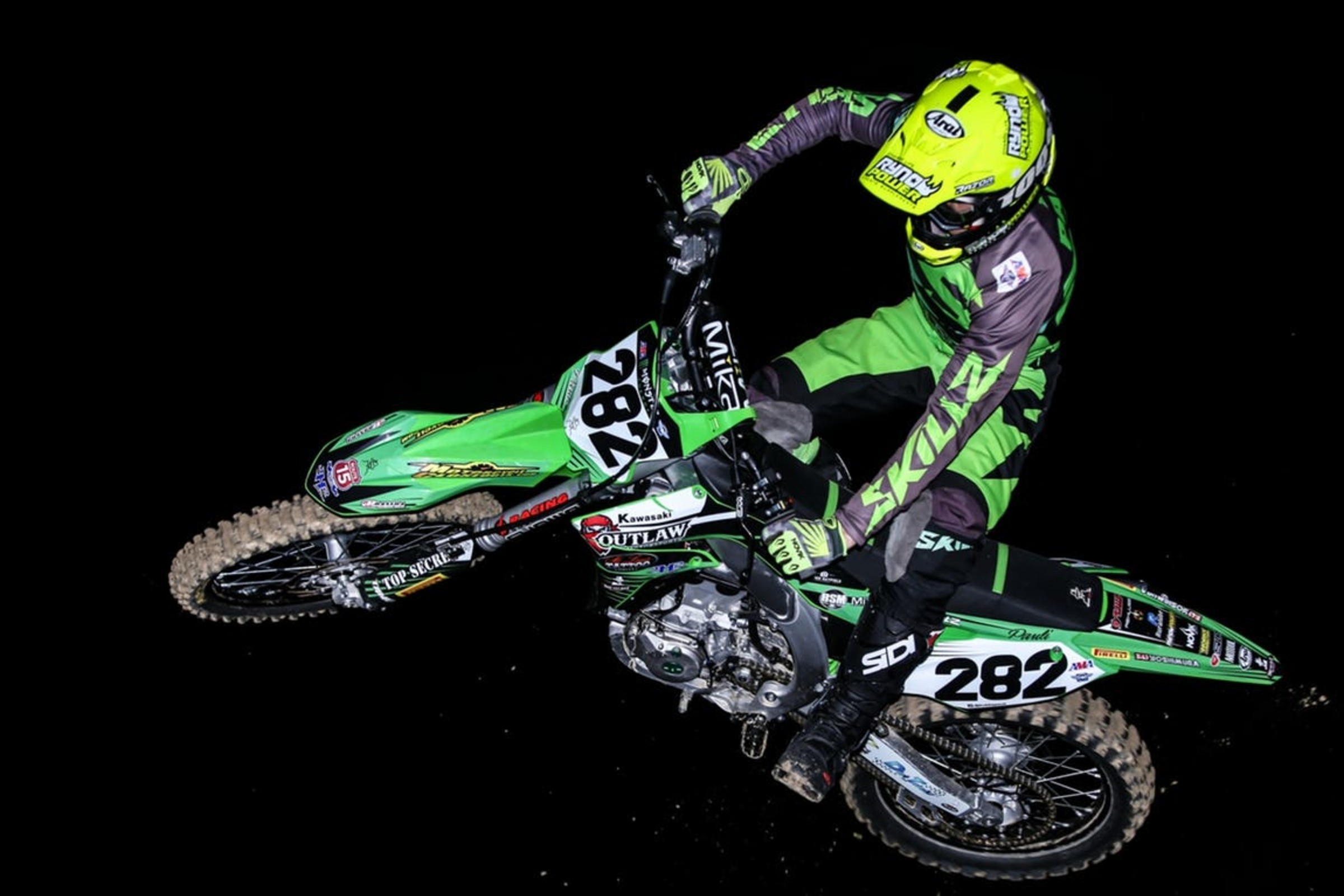 St Louis, MO., – The International Supercross Race Team is excited to announce their continued partnership with TXS Productions for the 2019 Monster Energy AMA Supercross Series. The three rider privateer race team is to compete at all 17 rounds of the 2019 Monster Energy AMA Supercross Series. The experienced team is made up of Theodore Pauli (USA), Scotty Wennerstrom (USA), and Joan Cros (Spain). The team is also happy to bring on Jason Watkins to fulfill the role as Crew Chief / Mechanic / Driver for the entire 2019 series.
Thanks to support from Outlaw Motorsports (Harrisburg, IL) the team will have two riders competing in the premier 450 class piloting the brand new 2019 Kawasaki KX450; Pauli and Wennerstrom. Piloting the race winning Kawasaki KX250F in the 250 class will be Cros.
Recently finalizing deals with the loyal partners of TXS Productions, Frog Fitness, Hitch Hotel, Outlaw Motorsports and many others, the team now has a great foundation to tackle the 2019 series. "While we are a true privateer program, everyone involved continues to focus on the freedom and flexibly of being privateers, instead of any disadvantages many seem to dwell upon," says Pauli.
The team would also like to thank all of their additional and confirmed partners at the time of this release; TXS Productions, Outlaw Motorsports, Hitch Hotel, Frog Fitness, The MotoHub, Top Secret Designs, SicWicks, FXR, Dedicated Ride Co, Pirelli, Blud Lubricants, Route 15 Cycles, JH2, Dirt-Tricks, Tamer MX, Mika Metals, No Toil, Rekluse, St Louis Tattoo, None, Bolt Hardware, Arai, XtremeKolors, Acerbis, Goldfren Brakes, Ryno Power.