Trevor Bollinger Moves to Rockstar Husqvarna GNCC Team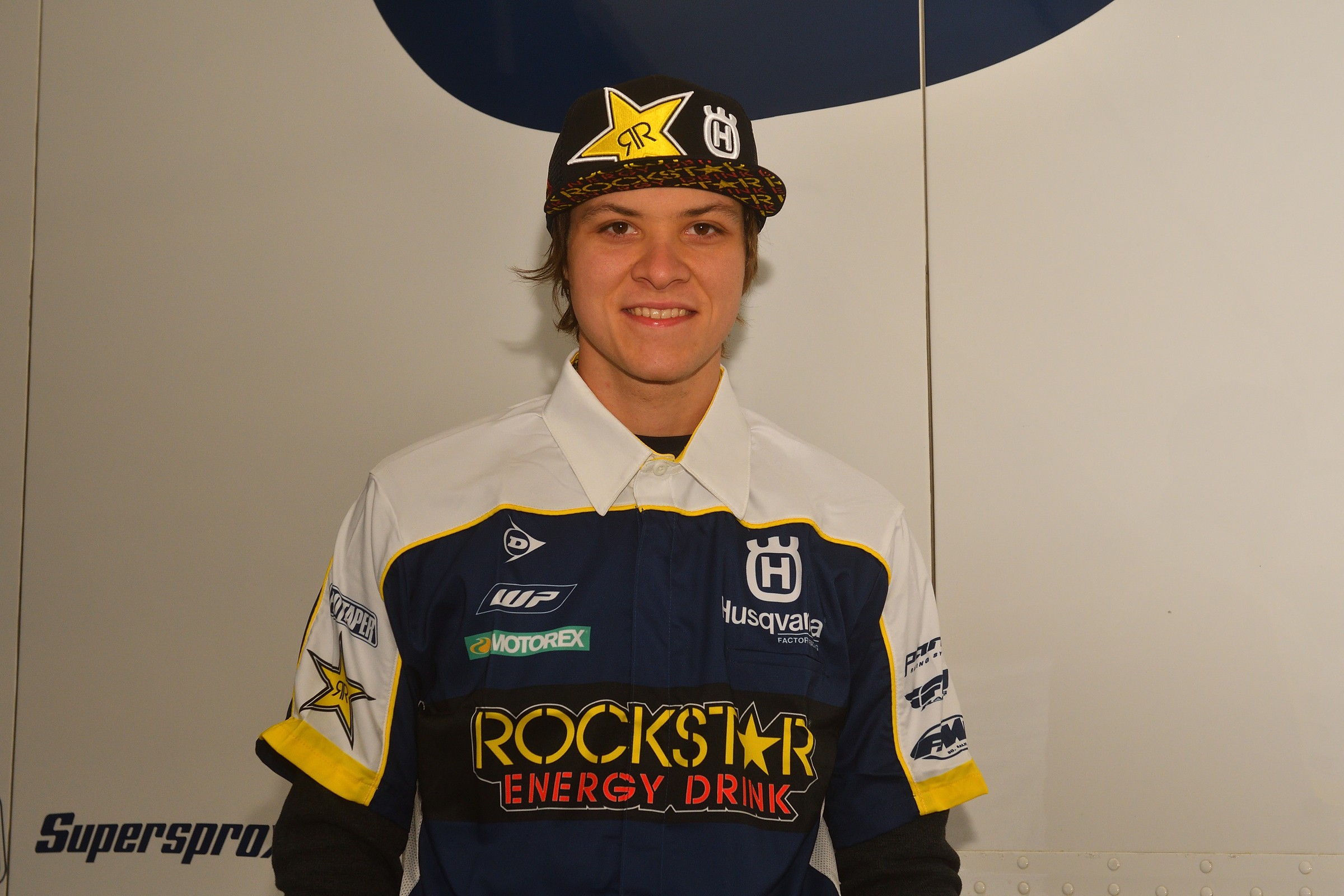 Some silly season news for the off-road ranks, as today Rockstar Energy Husqvarna Factory Racing announced that Trevor Bollinger will join the squad for the 2019 Amsoil Grand National Cross Country Series. Bollinger came through the ranks as a Honda rider with Johnny Campbell Racing, winning the XC2 250 Championship in 2016, and competing in the XC1 class on a Honda CRF450RX in '17 and '18. Bollinger finished fourth in this year's overall GNCC points. He'll become a teammate to Thad Duvall, who finished second in this year's series.
Bollinger will ride his first race with the factory team aboard his FX 450 this coming weekend at the Mid East Racing series in Hickory Grove, South Carolina.
"I am excited to be riding for the Rockstar Energy Husqvarna Factory Racing team," said Bollinger in a team statement. "It's a real honor to be working with such a professional group. I look forward to doing great things together."
"Trevor will be a great addition to our team," said Team Manager Timmy Weigand. "He has had a successful career already and we are happy to have him out there racing the GNCC series."
At Rockstar Energy Husqvarna, Bollinger takes the place of veteran (and 2010 GNCC Champion) Josh Strang, who took sixth overall in this year's GNCC points. We've heard Strang linked to a possible Kawasaki Team Green rebirth in off-road racing, but nothing is official there yet.