Yes, we know your first question is going to be: "Wait, it's October, how are we already through the December issue?" A simple answer: it has to do with newsstands. Issues are typically on newsstands for a while, so you don't want the issue to seem outdated when a reader purchases it. Yeah, it's weird, but what can you do?
Anyway, we want to know which cover you like the best of 2018? Check them out below and cast your vote. Also, make sure to subscribe today! Also, also, Racer X Brand has cover posters for sale! Get your favorite one now.
January 2018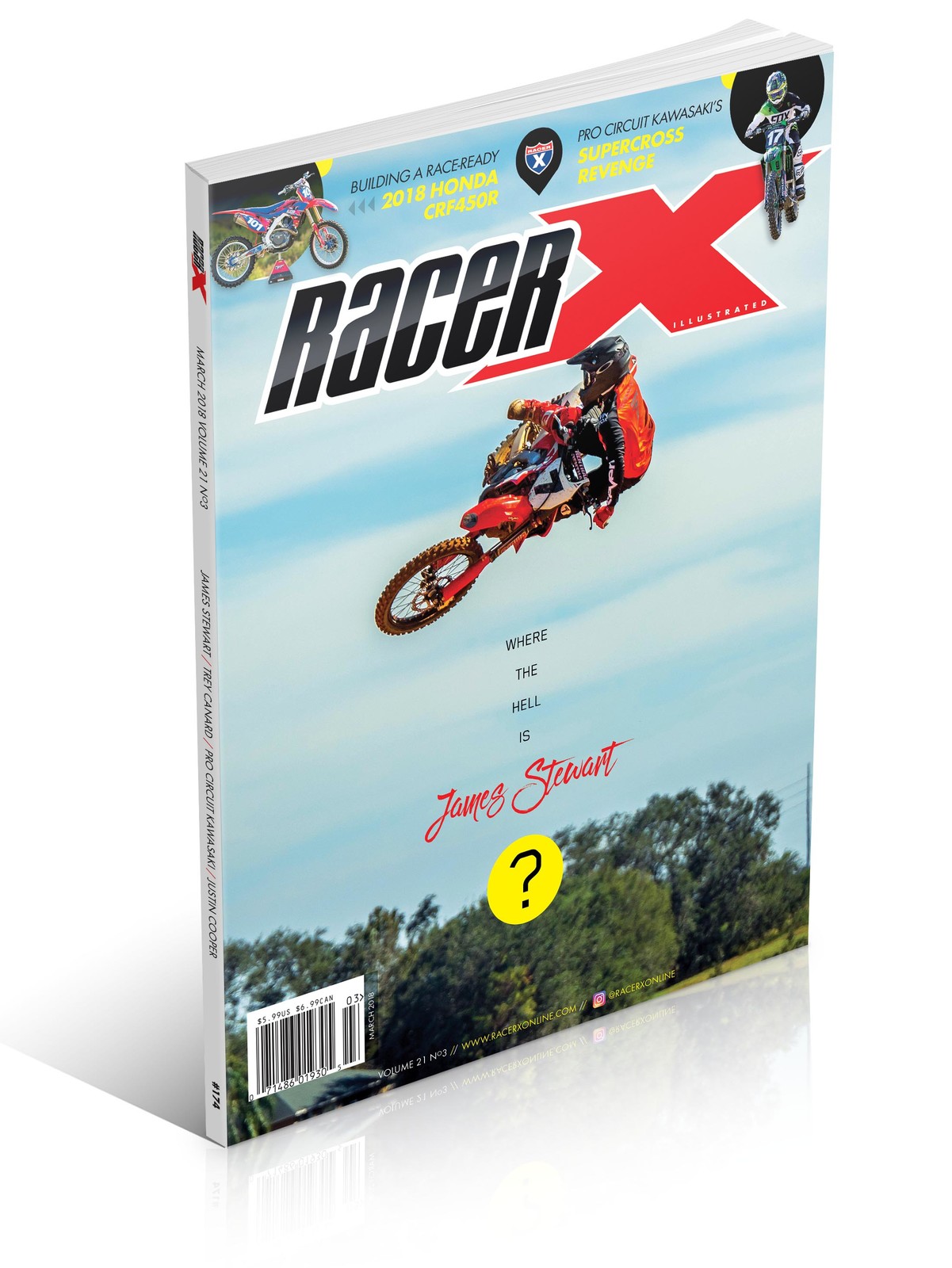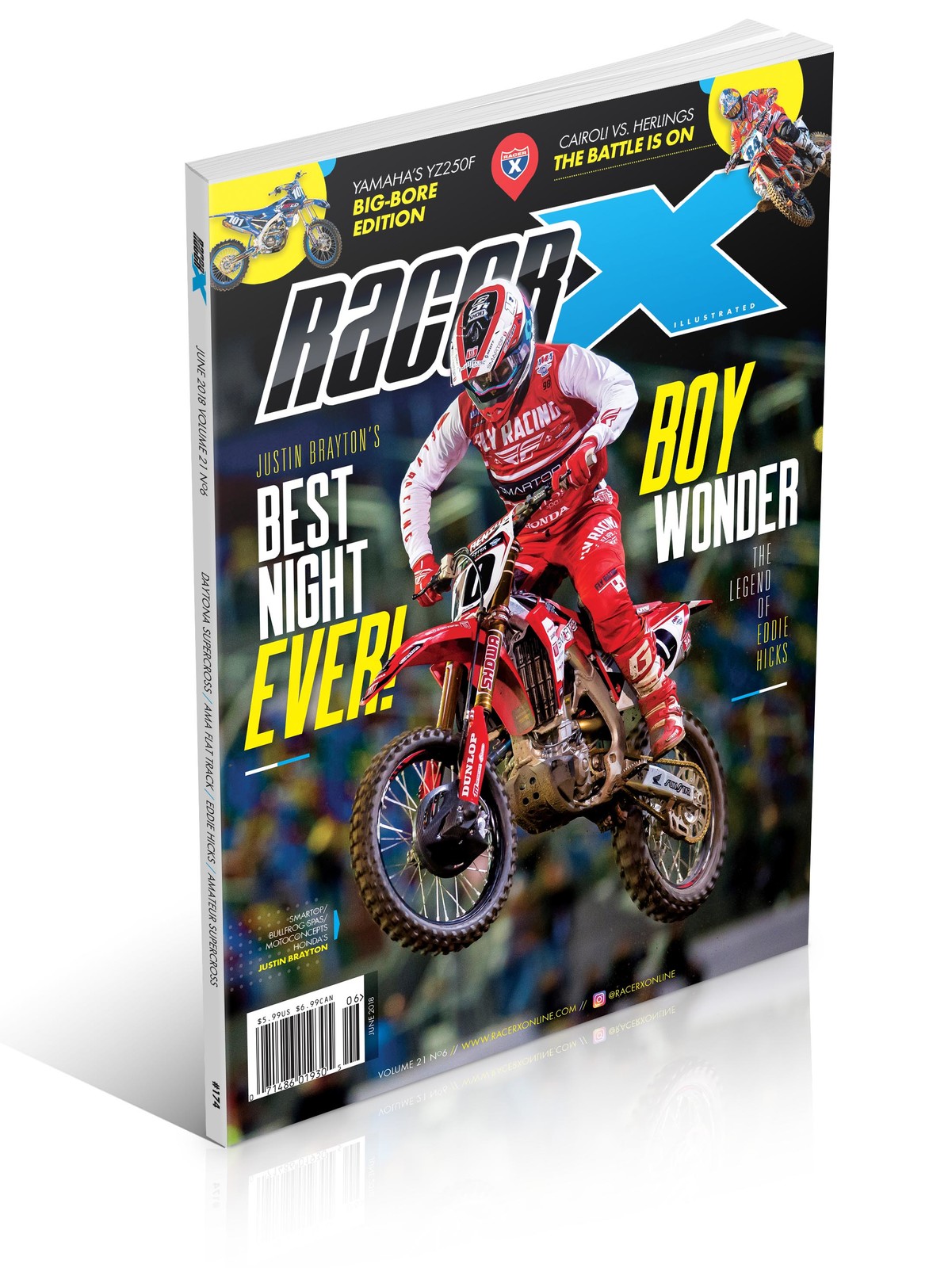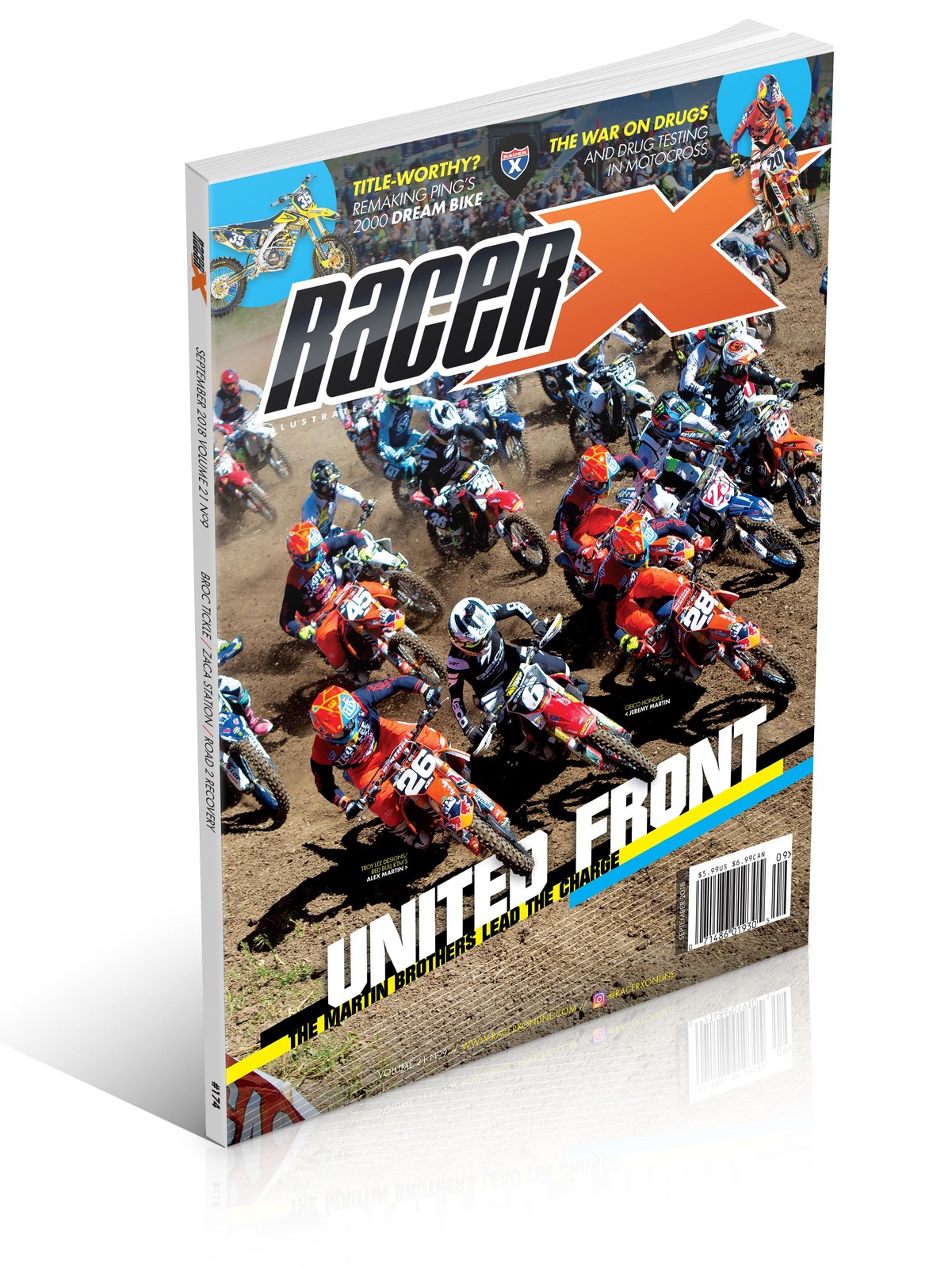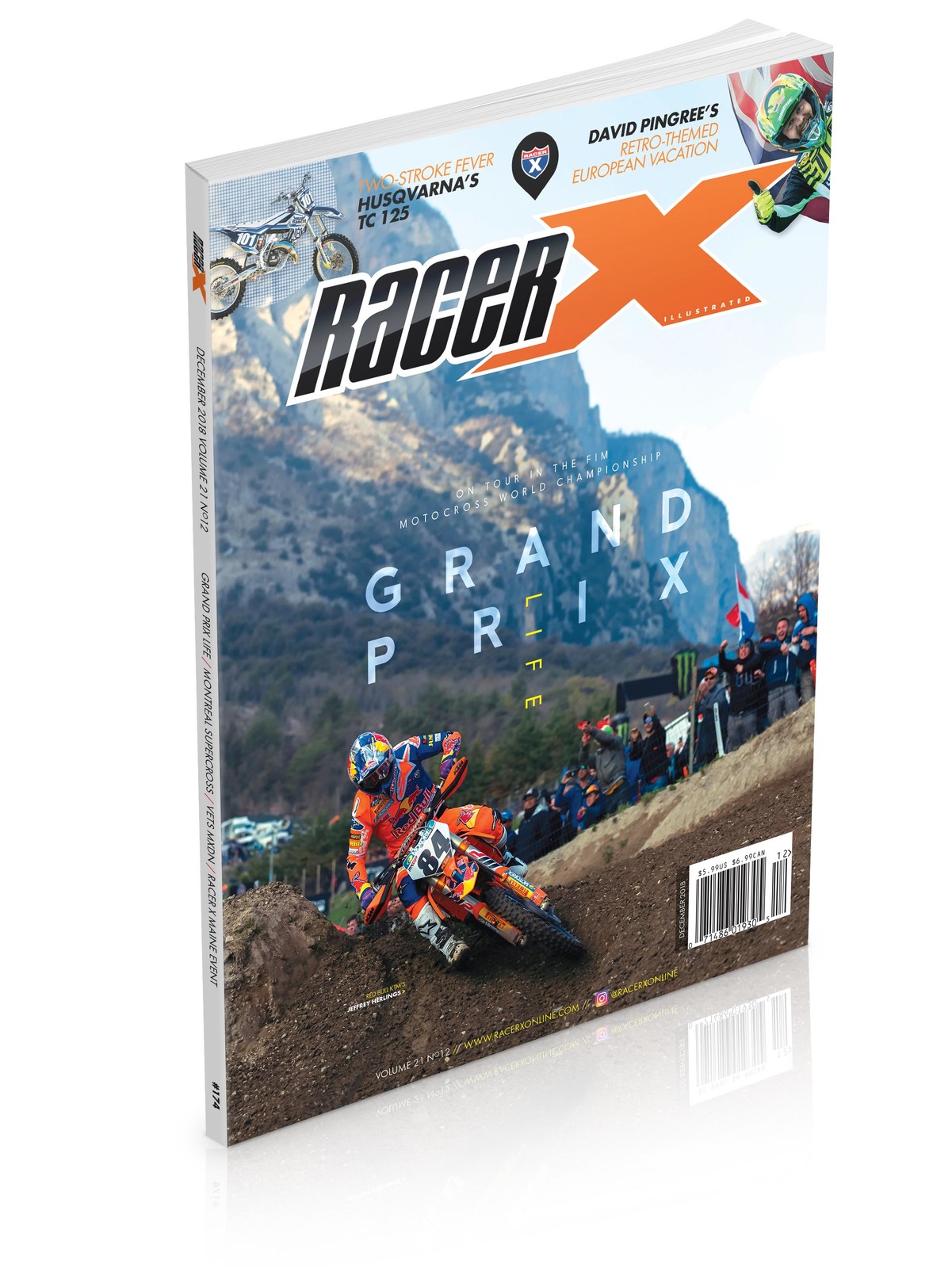 What was your favorite Racer X Cover of 2018?
January 18 votes - 1.2%
February 109 votes - 7.4%
March 310 votes - 21.2%
April 78 votes - 5.3%
May 36 votes - 2.5%
June 87 votes - 5.9%
July 51 votes - 3.5%
August 166 votes - 11.3%
September 80 votes - 5.5%
October 104 votes - 7.1%
November 30 votes - 2%
December 396 votes - 27%